Was Andy Cohen Supposed Have a Bigger Part on 'Sex and the City?'
Before Andy Cohen became a Bravo producer he auditioned for a big role on the iconic HBO series, Sex and the City.
As a close friend of Sarah Jessica Parker and Matthew Broderick, Cohen dished on Watch What Happens Live about recently rehearsing a play with the couple. Sex and the City star Kristin Davis and actor John Benjamin Hickey were the guests during the evening.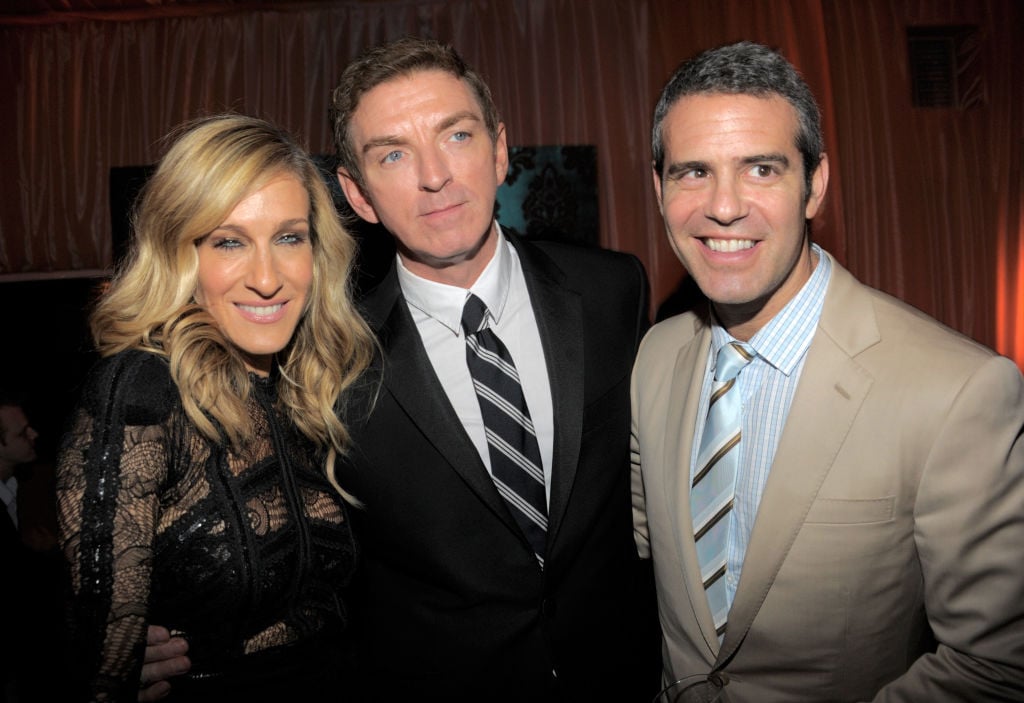 Although most of the Sex and the City discussion centered on getting Davis' thoughts on reboots and if Kim Catrall would return, Cohen revealed during the After Show he was considered for a major role in the series.
Cohen had a few cameos on 'Sex and the City'
Last summer Cohen shared that he had not one, but two cameo parts on Sex and the City. He shared a throwback photo where he is standing next to Parker and gave some background about the moment.
"You may know that I was a Barney's shoe salesman in the last season of #SATC but were you aware I appeared in Season 4 (I think) shirtless in a gay bar standing next to Carrie Bradshaw? (Sounds about right!!) The shot is cut out of the TV version and now only lives on DVD & Amazon," he captioned.
But his part could have been so much more
During the After Show, Hickey, who also appeared on Sex and the City, revealed that Cohen was up for a far bigger role on the show. "Can I tell everyone about your first audition that you had," he said. "For Sex and the City, yes!" Cohen exclaimed.
In the first or second season of Sex and the City Cohen read for a huge role. He shared, "Michael Patrick King for some reason was like, 'Come in and read' for, I think the part that wound up going to Mario Cantone!"
Davis looks stunned as Cantone portrayed Anthony Marentino, the gay party planner with an attitude. The character and Davis' character, Charlotte York become extremely close friends as Marentino even plans her wedding. "Wow," Davis says as she realizes the different direction the show could have taken with Cohen in the role.
Davis shares the cast just wanted Cohen to stick around
"He's the party planner which was a huge part," Cohen remarks. "I don't think the expectation was for it to wind up being such a huge part. But Mario is so great that they were probably like, 'OK, we have to …"
But Cohen asks Hickey for further confirmation that the part was for Marentino. "We sat at Benny's Burritos and I worked on the audition with [Cohen]," Hickey recalls. "And I kept saying, 'Sweetie, just tone it down.'" Cohen says, "He kept saying, "What are you doing?' It's so bad!"
Davis dishes even more. "Let me offer the backstory behind this. Andy used to come around and hang out with us [on the set]. And we just wanted him to be around more. So we were like, 'Give Andy a part!' Then he'd be around all the time!'" Cohen adds that he was just working behind the scenes on the show at the time.