Was Audrey Hepburn Married?
Audrey Hepburn's influence in Hollywood is iconic and timeless. From her impact on the fashion world to her altruistic endeavors to help children in need, Hepburn has remained an inspiration for decades and continues to influence today's celebrities even after her death.
Fans of the late Hepburn's classic movie performances may be wondering if the star was ever able to land herself a happily ever after in real life. Her love life was complicated. Let's take a closer look. 
Hepburn had a traumatic (and heroic) start to life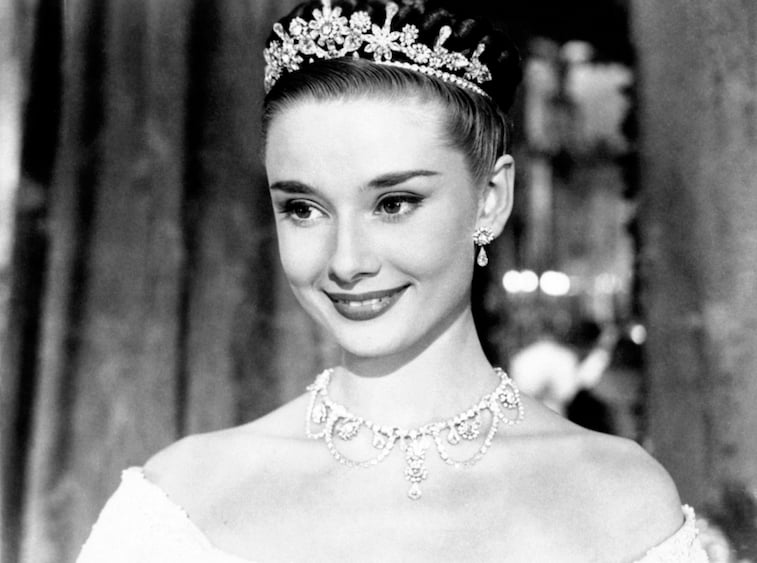 Hepburn was born in Brussels, Belgium in 1929. While her life started out with some privileged advantages—including a stint at an English boarding school—World War II would soon change things dramatically.
She studied in the Netherlands after the war broke out, but the Netherlands were occupied by the Nazis in 1940. The occupation would last five years, and Hepburn, then only a child, risked her life to be part of the resistance. 
At the age of only 14, Hepburn would use her fluent English skills to speak with British and American pilots who had been shot down. She would bring them food and help direct them to where they should go to get assistance. This early start in the selfless assistance of others would help shape Hepburn's later life. 
Hepburn rose to stardom
When she was 22, Hepburn went to New York to star in the Gigi on Broadway. This performance would help launch her career in acting, which soon took off. After her iconic performance in Roman Holiday just two years later, it was clear that Hepburn was fast becoming one of Hollywood's most celebrated stars.
Her style was unique and inspirational. In fact, it continues to garner imitation today. Lady Gaga wore a $30 million diamond necklace to the Oscars this year. That necklace had last been worn by none other than Hepburn. She even serves as inspiration to real-life royalty.
Meghan Markle, wife of Prince Harry and Duchess of Sussex, is inspired by Hepburn's philanthropy and her style and aims to embody her spirit in both.
Hepburn's later life focused on helping rather than acting
While Hepburn was well on her way to a lifetime in the spotlight, she pulled back from acting as she got older. She instead focused on raising her children (she had two sons) and then to her lifetime of dedication to helping children in need. A
s a UNICEF Goodwill Ambassador, Hepburn dedicated much of her life to giving aid to others. She even has a humanitarian award named after her to honor her hard work. Orlando Bloom is one of the past recipients. 
Hepburn continued to be active up until the end of her life. In fact, she received the Presidential Medal of Freedom, the highest civilian award, in December of 1992. She died the next month from cancer-related complications.
Love was elusive and complicated for Hepburn
While it is clear that Hepburn spent her life giving to and caring about others, she struggled to find love. She was romantically linked to her co-star William Holdren, who would later call her the "love of his life," but their relationship fizzled out and never rekindled (despite his efforts to win Hepburn back).
Hepburn was married twice in her life and divorced each time. She first married Mel Ferrer, even though he had already been divorced twice, was still married to his third wife when they met, and had five children.
Their relationship was full of turmoil and included two tragic miscarriages before Hepburn gave birth to their son Sean in 1960. They would divorce in 1968 after 14 years of marriage. 
Shortly after their marriage ended, Hepburn married for the second time. She wed Italian psychiatrist Andrea Dotti, and the pair had a son named Luca who was born in 1970. Dotti was famously and brazenly unfaithful to Hepburn, and she struggled with their marriage. She even had an affair of her own with co-star Ben Gazzara. She would later divorce Dotti and never remarry.
Hepburn did, however, find the kind of love she was looking for late in her life. While the pair never married, she and Robert Wolders had a supportive and long relationship that lasted from 1980 until her death in 1993.