Was Bethenny Frankel Fired From 'RHONY'?
Bethenny Frankel won't be appearing on The Real Housewives of New York City following the shocking announcement that she had quit the show ahead of Season 12. The reality show veteran released a statement that sealed her fate on the Bravo program that made her a household name. There are rumors that she didn't leave on her own accord and that she was pushed out but the real reason is completely different.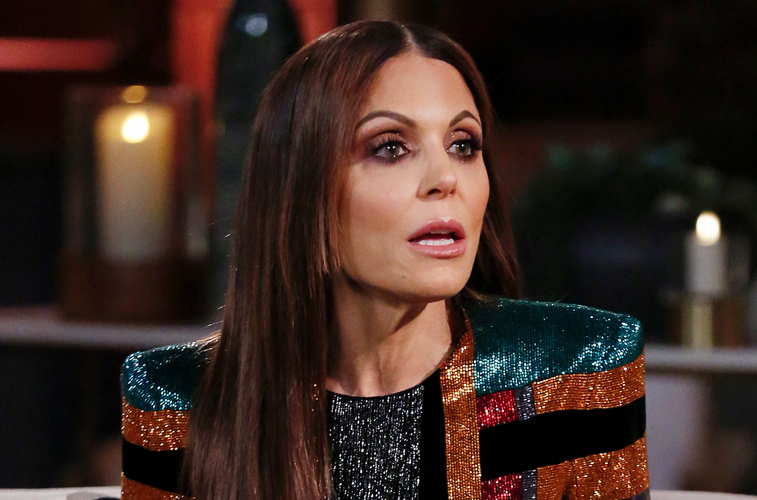 Bethenny Frankel's Official Statement
News of Frankel's departure from RHONY was first reported by Variety with an official statement from the Bravo star attributing her exit to her endeavors with her production deal at MGM Television.
"I have decided to leave the 'Housewives' franchise to explore my next chapter," Frankel said in a statement via Variety. "It's time to move on and focus on my daughter, my philanthropy and my production partnership with Mark Burnett, producing and starring in shows which represent a shift in the conversation for women. With the changes in modern culture, I want to highlight the strength, confidence and unstoppable power that women have."
Frankel also reflected on her time at Bravo that gave her the opportunity to showcase her life on RHONY.
"My experience at Bravo has been an incredibly magical ride. I am so grateful to them for highlighting my entrepreneurialism and allowing me to pave the way for many women to achieve their goals. I am excited for my future. The best is yet to come," she ended her statement.
The Real Reason Bethenny Left 'RHONY'
Following the departure of Carole Radziwill from RHONY who said she had quit the show, Frankel said no housewife has ever left by their own choosing and insinuated that her former friend was actually fired.
"Bravo has reasons for not asking [housewives] to return. It's based on research and focus groups and you. Aside from 3 years I left, no RHONY cast member has ever quit. One saying they chose to depart and attributing it to me is fiction. It's healthier to be truthful about a hard situation," she wrote on Twitter back in 2018.
According to Frankel, she has been the only to have quit RHONY and maybe she think she's the only one that can leave the show.
The Skinnygirl founder is not lying that she has a production deal with Mark Burnett that includes starring vehicles for herself, which was announced earlier this year.
"We are thrilled to have Bethenny Frankel join the MGM television family and bring her unique entertainment savvy that has been loved by viewers since her appearance on The Apprentice and Shark Tank," Burnett said in a statement via Deadline.
At the time Frankel said the following: "I am truly honored, humbled and grateful to be working with the powerhouse game changer Mark Burnett, the innovative Barry Poznick and to have access to the unparalleled resources at MGM television. This is the opportunity of a lifetime and I intend to maximize its potential."
Bethenny Frankel Thanks Fans
Frankel took to Instagram to share an emotional message dedicated to her fans that have supported her through the years.
"I had big dreams and I never stopped, but I honestly didn't know if I would ever get here," Frankel continued. "You helped me to get here. I would read your letters and messages and grow from your struggles. You would give me your honest opinion about my products and projects and helpful advice about divorce, relationships, motherhood, miscarriages, health, and surviving the death of a loved one and almost my own. You have shared your ideas with me and I have been inspired by and learned from you."
"I am fortunate to have created a business and career that some people only dream of. I had a beautiful baby girl who is now 9 years old, and she has changed me as a human being. I was able to give back and help people all over the world who have been hit with the worst of unforeseen circumstances, which we will all continue together," she stated.