Was Cassie's New Man The Reason Behind Her and Sean 'Diddy' Combs' Split?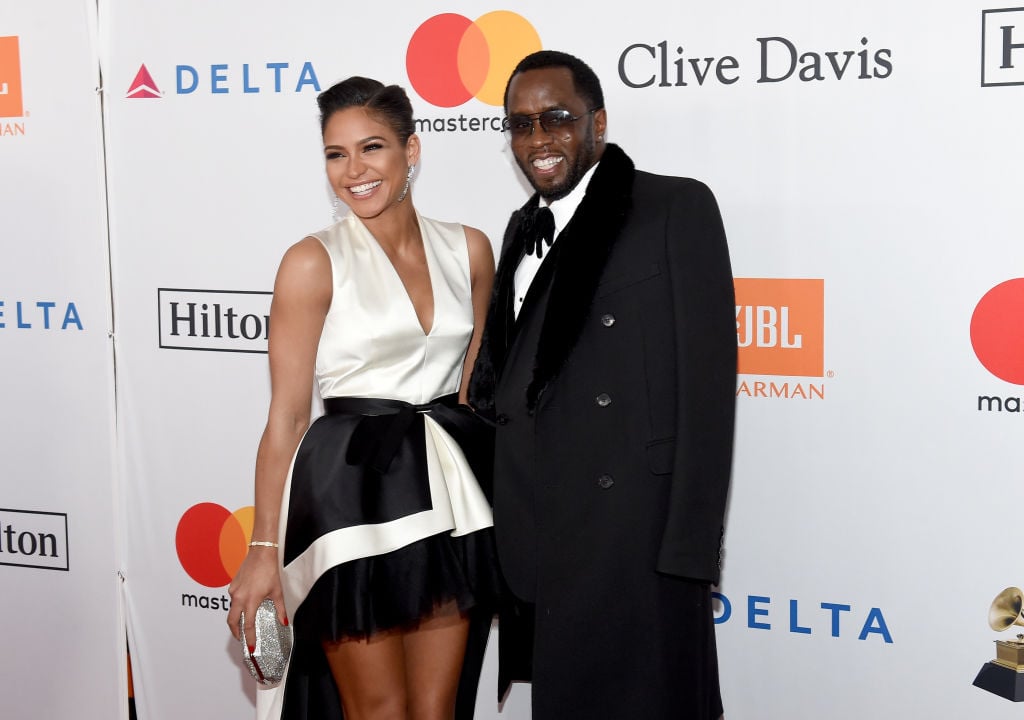 For the past few months, fans have been following the shocking break-up of Sean "Diddy" Combs and singer Cassie.
After a very rough few months for Combs, it became even more difficult for the music mogul to cope with the fact that Cassie found herself a new beau.
Was this new man the reason behind Diddy and Cassie's breakup?
Sean 'Diddy' Combs had a trying few months
In October 2018, it had been revealed that Diddy and his on-and-off girlfriend of 11 years, Cassie, had reportedly called it quits for good.
The couple has kept their relationship pretty under wraps over the years and reps close to the two revealed they were no longer together.
According to Cassie's representatives, "They are indeed no longer together and haven't been for months."
Not only did Combs have to cope with the aftermath of a breakup, but the following month, he, unfortunately, lost his very first love and the mother of his four children Kim Porter.
https://www.instagram.com/p/BqkXRnbn_OK/
Even though Cassie and Diddy were no longer a thing, the singer still made sure she was there for her ex and his family as they tried to cope with this unexpected tragedy.
She even went to be with Diddy a day after Kim Porter's death and took to social media to show her love and respect for Porter.
"There are no words….An amazing mother to her beautiful family, lit up every room she entered and now the most beautiful angel. Sending so much love and my condolences to the Porter and Combs family. I love you @quincy, @kingcombs, Jessie, D'Lila, Chance, @princejdc and @diddy," she added. "Puff you are already the best father, I know you will be amazing." Cassie wrote in a now-deleted Instagram post.
Cassie revealed she has a new man
It is no question that Diddy truly misses his ex.
The mogul just recently posted a picture of the singer as she was taking a bubble bath. The photo included a heart-emoji and Diddy even tagged Cassie to show he still loves her (Cassie no longer follows Diddy on Instagram).
However, Cassie posted a few photos of her getting nice and cozy with a new man to Instagram a day later.
The photos show Cassie and her mystery man standing next to Cassie's mom and the two lovebirds sharing a passionate kiss.
So who actually is this mystery man?
According to sources, Cassie's new beau is celebrity trainer Alex Fine whose client list includes Jennifer Aniston, Odell Beckham Jr., Reggie Bush, KJ Kapa, and Mark Consuelos.
It has been reported that Diddy hired Fine to be Cassie's personal trainer.
Diddy is trying to move on
A source close to Diddy revealed that the music producer believes Cassie cheated on him with Alex Fine. Diddy claims Cassie and Fine began hooking up while she was still in a relationship with Diddy.
"If there is anyone who knows how absolutely devastated Diddy has been since Kim's death, it's Cassie. He can't believe she feels the need to post pictures with her new guy. It's like she did it to upset Diddy more," the insider states.
It has yet to be revealed if Cassie was in fact cheating on Combs with Fine while they were together.
Though Combs is still very much hurt by his ex-lover, he is continuing to focus on his children as they still cope with the loss of their mother.
As for Diddy's dating life, it has been rumored that the mogul was in a new relationship with 26-year-old model Jocelyn Chew.
It has yet to be confirmed if those rumors were true or not but we hope Diddy will one day find love again.