Was Felicity Huffman Planning to Doctor Her Youngest Daughter's SAT Scores, Too?
Hollywood is full of rich and famous folks, and while many are no strangers to scandal, there are a few we never expected to see in the hot seat. CNN notes in a recent wave of events, around 50 people bribed college coaches or university officials to help their kids get into college. Amongst the 50 are a few A-listers like Felicity Huffman and Lori Loughlin. Both of these movie-star moms were caught paying officials to help their kids get into the university of their choice.
When it comes to Felicity Huffman, it seems she paid William "Rick" Singer, the scamming founder of a college prep business, to assist her oldest daughter, Sophia Grace Macy, get a higher SAT score. Were Huffman and her husband, William H. Macy, planning on doing the same for their younger daughter, Georgia? Here's what we know.
Felicity Huffman allegedly paid $15,000 to improve her older daughter's SAT scores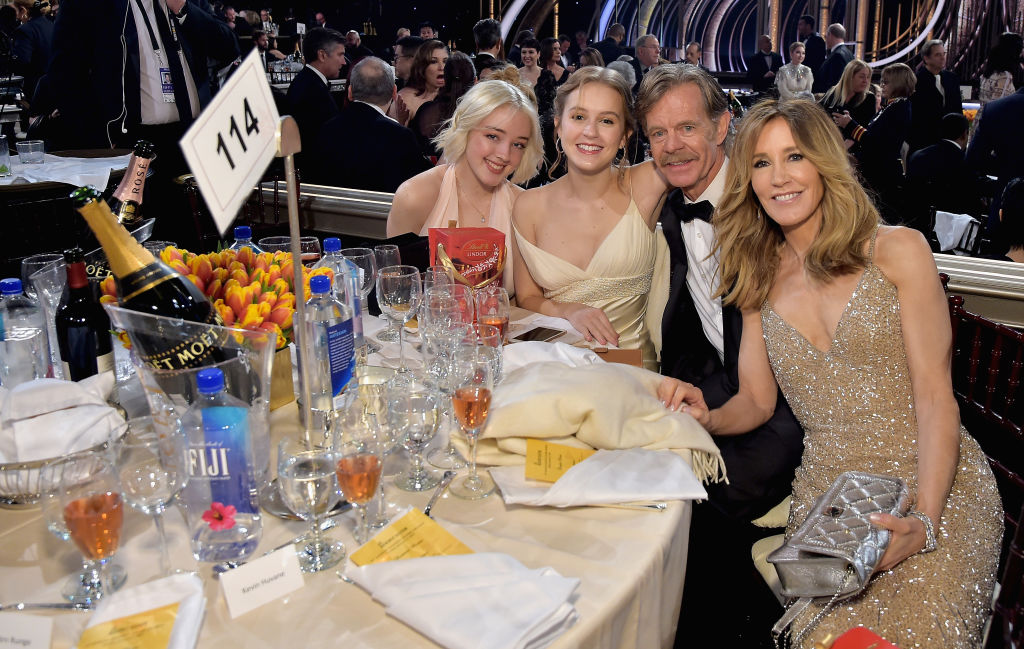 Felicity Huffman is waist-deep in hot water as E! News notes she's facing federal charges for her participating in this scandal. According to the charges that have since been made public, "Huffman and her spouse made a purported charitable donation" that totaled $15,000 in an effort to get her oldest daughter, Sophia, a higher SAT score. The publication notes Huffman and Macy allegedly devised a plan with Singer that included Sophia taking her SAT exam in a "controlled" test center. Her wrong answers would then be corrected afterward by Harvard graduate Mark Riddell, who was paid by Singer for his illegal services.
Huffman is now facing charges, but it seems husband Macy, who's only been named as "Spouse" in the case, isn't. It's unclear how much he knew of the details regarding the scandal, but several reports have claimed he was on the calls and had at least some level of awareness of the cheating.
There may have been plans in place to illegally help her younger daughter, too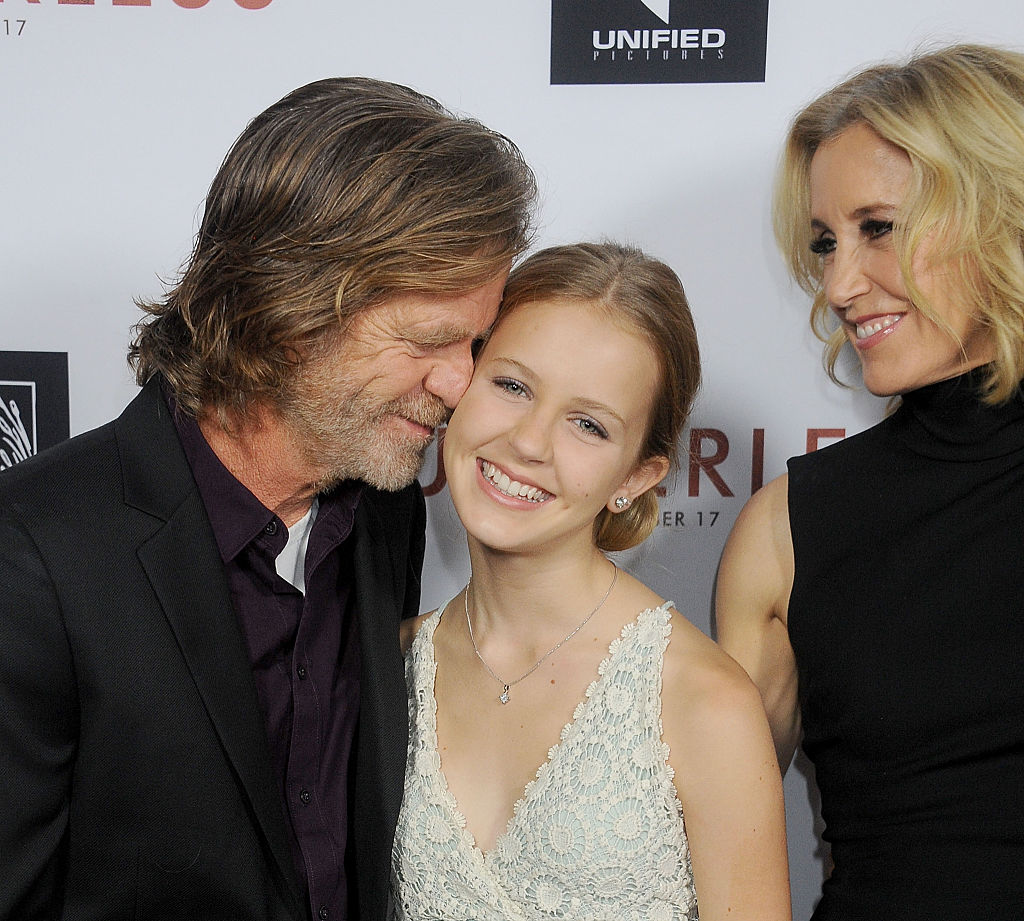 The only affected daughter mentioned in the case thus far has been 18-year-old Sophia — but were there plans to help out Georgia Grace Macy, their youngest child? Since Georgia is 17 and was assuredly looking at colleges, the topic has come up. And while it appears no money was paid for any scams to help Georgia, there were allegedly conversations.
Page Six notes court papers found both Macy and Huffman were on the phone with Singer and having discussions about following the same SAT scheme for Georgia. When Singer allegedly asked the couple what schools Georgia would like to get into, the publication notes Macy said, "we're talking about Georgetown, places like –." And again when Singer allegedly asked if the pricing and "operational side" of the agreement were all good with the couple, Macy reportedly replied with, "cool."
Despite the talks, the court papers stated, "Ultimately, Huffman and her spouse decided not to pursue the SAT cheating scheme for their younger daughter." It seems Sophia's SAT scores were the only ones being doctored, then.
Did the kids know? We're still unsure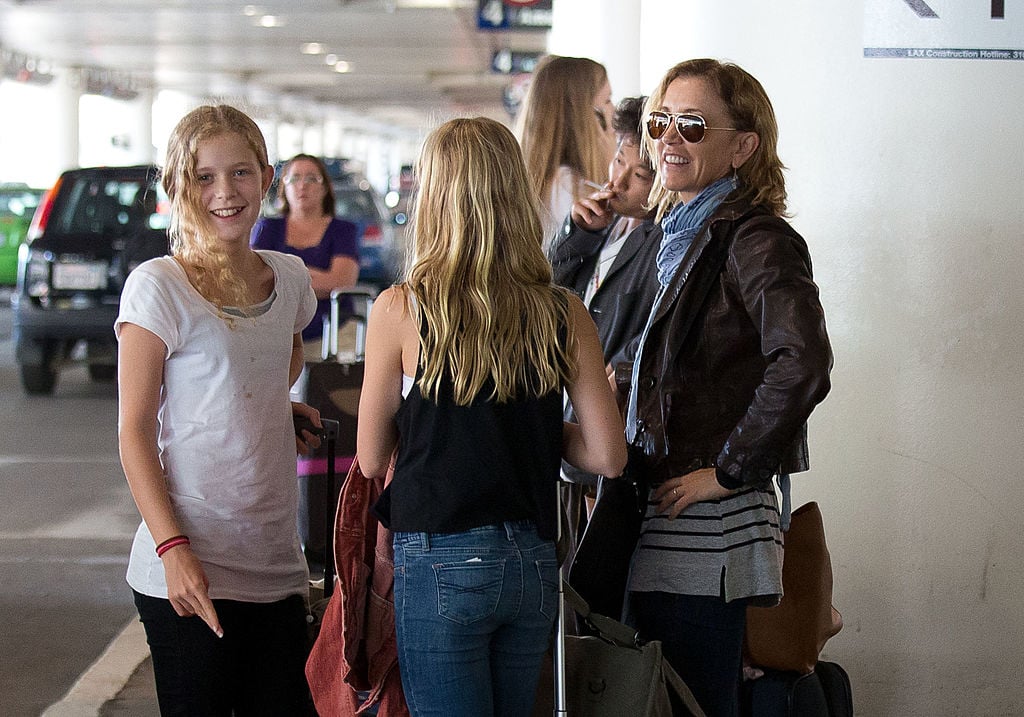 After all is said and done, many are left wondering if Huffman and Macy's children knew of the scheme all along. Sources allegedly told Radar Online that it's "unclear whether or not" Sophia had any idea "what her parents were up to." We imagine if Sophia did not know about the scandal going on behind closed doors, her younger sister would also have no idea.
As for what the future holds for Felicity Huffman, we're not sure. According to Elle, the actress had no idea such a scandal could result in something so serious, and she has yet to grasp just how serious her legal situation is. We're not sure if we'll be expecting her and Lori Loughlin in jail for their crimes, but we won't be surprised if they're ordered to do time.
Check out The Cheat Sheet on Facebook!