Was It A Death on Charter That Shook Captain Lee 'To His Core' On 'Below Deck?'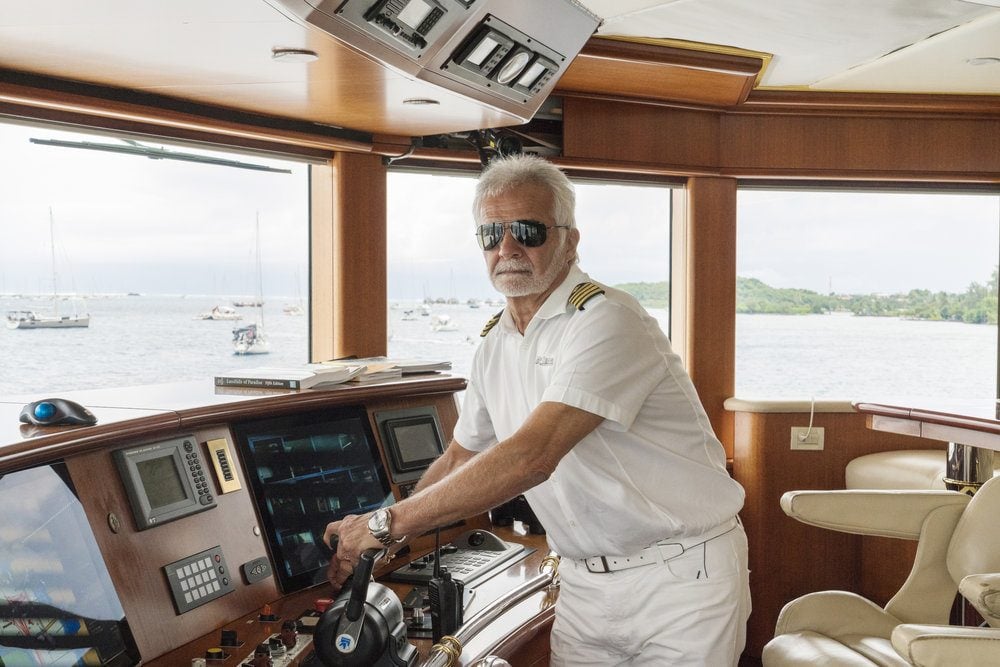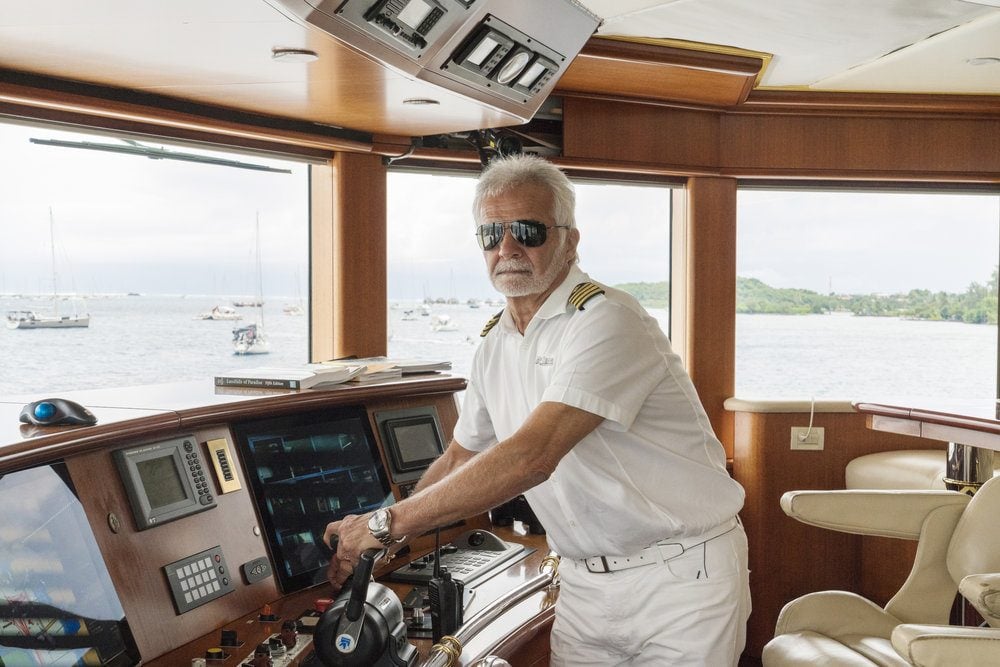 There's no denying that Below Deck's toughest captain is Captain Lee Rosbach. So something significant must have happened to see Rosbach fighting back tears and "need a minute," during a season six interview.
Bravo gives fans a sneak peek when a deckhand gets yanked off the boat and into the ocean. His blood-curdling scream says it all and there's no denying the crew member was in significant danger. The event is so bad Rosbach tweeted, "Best season ever, and almost my own personal worst. Don't miss a second of this. Over the top."
So what exactly happened that seemed to bring this tough as nails captain to his knees?
Rosbach is a stickler for safety
Time and time again Rosbach shows that safety is number one. During season six, episode two he lashes out a guest, Steve who is also a friend, about not wearing a life jacket while on a jet ski. Rosbach becomes furious when the crew allows a clearly inebriated man to operate a jet ski. But worse, proceed to ride it without a life vest.
In fact, he comes down to the deck to admonish Steve, while crabbing at the crew on the side. One deckhand, Ross, keeps insisting the guest needed a life jacket. But the guest never wore one and kept zooming around My Seanna, while screaming loudly.
Rosbach is clearly annoyed too with the bosun, Chandler because he blogged, "Chandler, not sure what you were thinking when you let a guest go out without a life jacket, especially one like Steve. Had you told him no, not without a jacket, I would have totally backed that play. Dead people don't tip well. I didn't undermine you, you did that all on your own. If you come out and tell your crew that you are not their boss once you're off the boat, then stick to it."
So when this happened, Rosbach couldn't believe it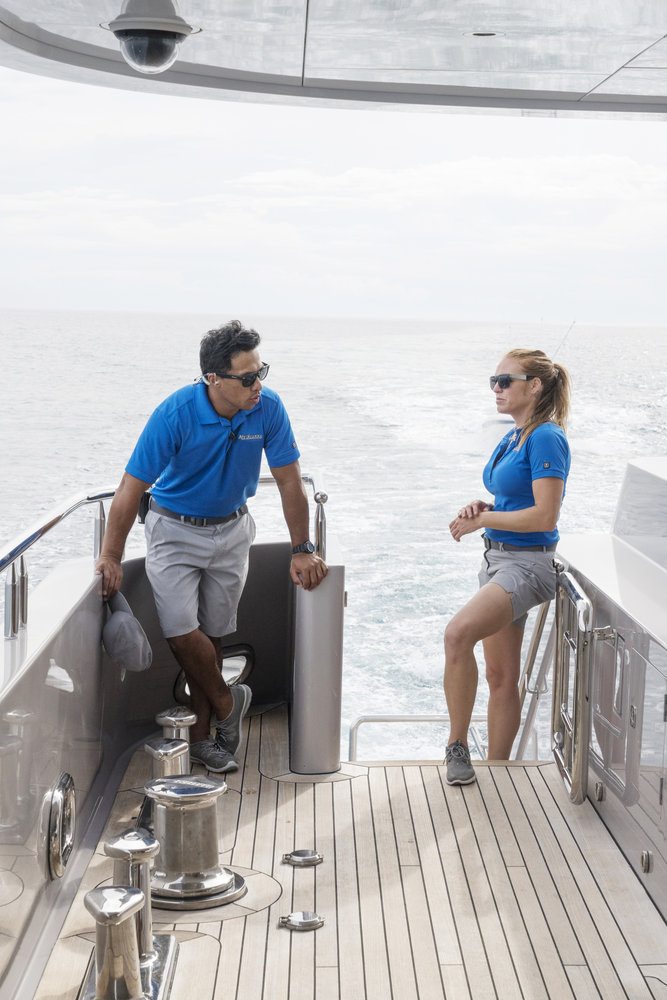 The deckhand is seen slipping off the deck, into the ocean. "Man overboard" is transmitted through the walkie-talkies to which Rosbach angrily replies, "What!?"
The deck crew scrambles quickly, barking orders to get a line out to the flailing crew member who is dangerously close to what could possibly be the boat's engine. As this occurs you hear wails coming from the deckhand who went overboard.
Rosbach offers these clues about what really happened
Chief stewardess Kate Chastain and Rosbach appeared on DailyMailTV and elude to what happened. "It was unlike anything I've experienced in 30-plus years of yachting," Rosbach told DailyMailTV. He was tight-lipped about specifics with the incident but did confirm a few things.
He said, indeed there was 'an incident with a crew member' and said this when asked if the deckhand was alright. "All I can say about it is that I hope I don't ever have to go through that again," he said.
What likely shook Rosbach to his core was how easily My Seanna could have lost a crew member.
Check out The Cheat Sheet on Facebook!