Was Kate Chastain from 'Below Deck' Nervous To Present At the Emmys?
Even the coolest Bravolebs get a little starstruck. That's what happened to Kate Chastain from Below Deck when she and Captain Lee Rosbach were presenters at the 2019 Creative Arts Emmys in Los Angeles.
The maritime dynamic duo walked the red carpet and were presenters in three categories according to Rosbach. "So honored to be working the Emmy's with @kate_chastain this weekend. Tomorrow's the day, can't wait," Rosbach tweeted before the big day. "Presenters in 3 categories."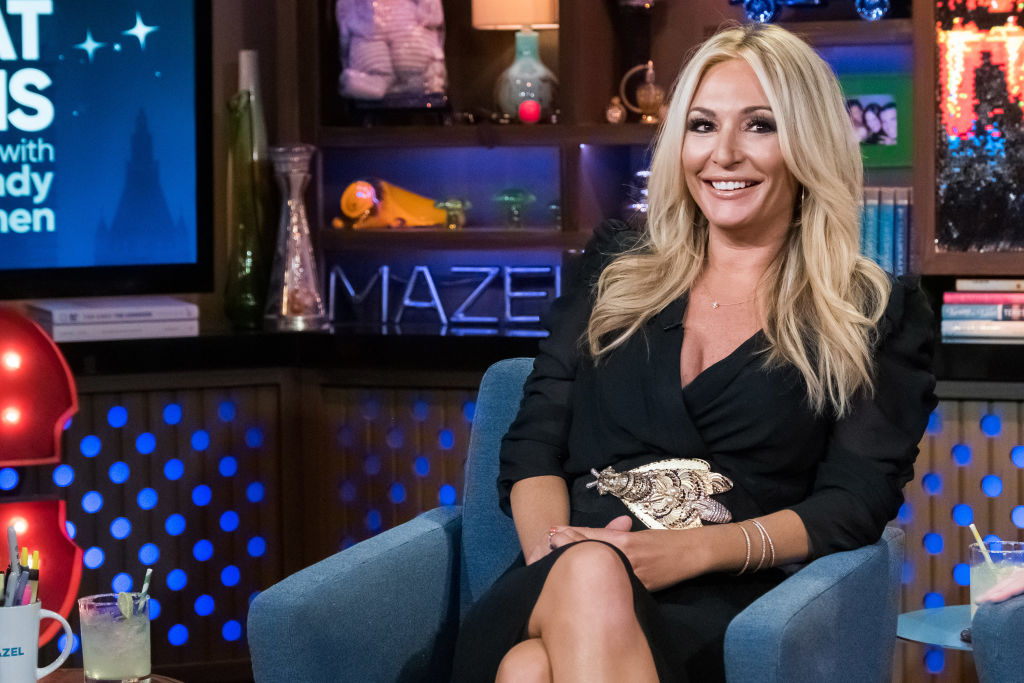 Although their time on stage went off without a hitch and she delivered her lines like a champ, Chastain shared in her Instagram story she was pretty nervous to be there. Especially when it came time to present.
Hanging on for dear life
As the pair walked cooly onto the stage, Chastain captioned what was really going on in her mind. She wrote in her Instagram story along with the video of their presentation. "I was hanging on to @captain_lee_rosbach for dear life b/c I was so nervous."
However, her nerves were not apparent. She looked stunning in her sleek black gown alongside Rosbach who looked smart wearing formal captain's attire. They walked arm in arm onto the stage before delivering their monologue.
Rosbach said, "If you haven't seen it, our show, Below Deck has been called the sexiest show on the high seas." As the fans cheered, Rosbach gave the audience an enthusiastic, "Yeah!" Chastain continued, "But we're not here to talk about the exploits of our super hot shipmates. You know the old expression, 'What happens below deck, can be seen regularly on Bravo.'" Then the two launched into presenting the awards.
The glam was not lost on Chastain
Even though Chastain often rubs elbows with the rich and famous, being a presenter at the Emmy's was still extremely thrilling. She posted a photo with Rosbach on the step and repeat to Twitter. "Feeling pretty damn primary charter guest," she wrote.
She even admitted she became pretty starstruck too when she met Friends star Lisa Kudrow. She tweeted, "fun Fact: @LisaKudrow came up to Captain Lee saying she watches #BelowDeck and I was so starstruck when she said "hi I'm Lisa" I just said 'thank you!'" Rosbach also shared that they met a few other huge stars too. "The one and only Norman Lear, also had a very brief chat with @LisaKudrow and Jeff Goldblum."
A number of Below Deck crew members also commented on the fierce photo Chastain shared to her Instagram too. "What a night. Thank you for the amazing glam treatment @littlemissnatalie22."  Below Deck alum, Nico Scholly observed, "Congrats on creative arts at the emmys! Lee doesn't disappoint in the epaulettes. Pretty sure the stud of the water was BORN in them." Anastasia Surmava from Below Deck Mediterranean simply added, "Stunning you two!" Fans were especially happy to see Chastain's former second stew and close friend Josiah Carter's comment. "You two look amazing 😍" In fact, one fan made this suggestion. "you and Kate need your own talk show! The two of you have major chemistry!😍"