Was Kendall Jenner Forced to Start Modeling?
Kendall Jenner has a thriving career but is still often considered to be the member of the Kardashian family that is most left out. After all, she is the only member of the famous family without children. Not to mention, she has a strict policy about keeping her personal life under the radar.
In addition to the fame she has achieved from being on the family reality show, Keeping Up with the Kardashians, Kendall Jenner has made a name for herself as a successful runway model.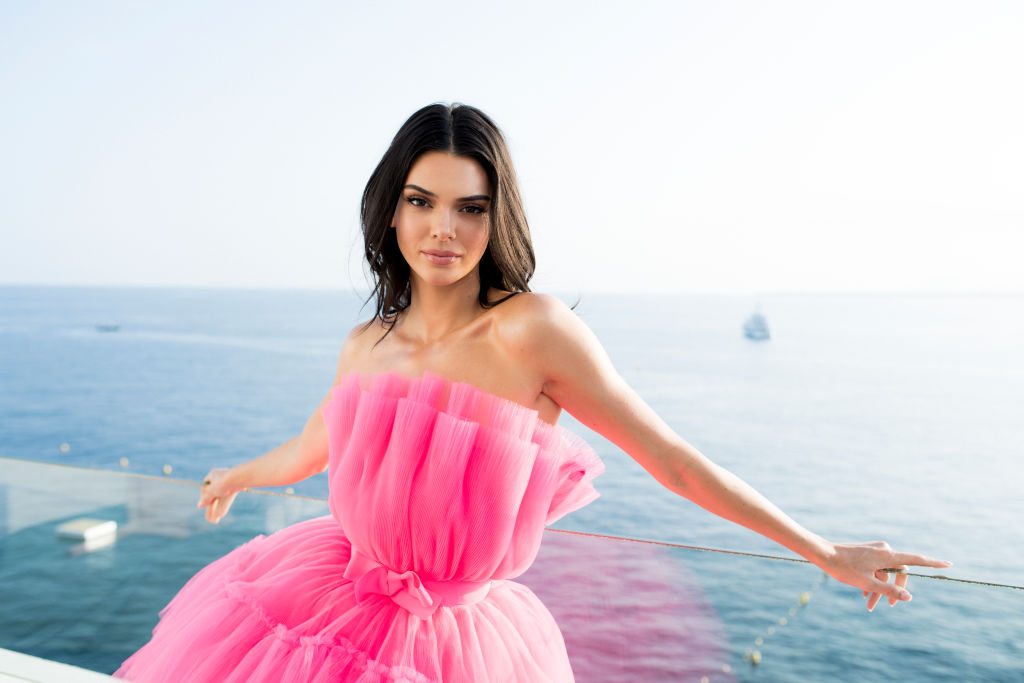 When was Kendall Jenner born?
Kendall Jenner was born in 1995 in Los Angeles, California. She was surrounded by a large, loving family, including parents Caitlyn Jenner (formerly Bruce Jenner) and Kris Jenner, as well as a bevy of step-siblings.
When Keeping Up with the Kardashians aired in 2007, Jenner was only twelve years old. She has virtually spent her entire life in the spotlight, unlike her older siblings, Kourtney, Kim, and Khloe Kardashian, who spent their childhood and teenage years well away from the paparazzi spotlight.
When she was very young, Kendall Jenner knew that she wanted to pursue modeling as a career. Her look was slightly different from that of her sisters – while they are curvy, Jenner is tall and slender, which is very much the traditional model figure. While her family was supportive of her plans, she had a much harder time breaking into the industry than what one might anticipate.
How did Kendall Jenner's family make modeling difficult for her?
In an interview that she gave in 2015, Jenner pointed out that having a famous last name meant that she had a difficult time booking modeling gigs when she was just getting started. She revealed that many doors were closed in her face and she was even laughed at when she went to audition for some jobs. She finally broke into the industry with the help of designers such as Marc Jacobs and Karl Lagerfeld.
Since her very first modeling gig in 2009, Jenner has gone on to shoot with some of the biggest brands in the world. She earned her wings and walked the runway with Victoria's Secret, and has worked with Chanel, Fendi, Balmain, and Michael Kors. Jenner even received recognition as a pop culture phenomenon when she was honored with her very own wax figure at Madame Tussaud's.
Jenner also pointed out that it was very hard work to jumpstart her modeling career. She credits her parents with passing on their impressive work ethic, but there's little doubt that Jenner has gone about things the right way.
Kendall Jenner has become a top model
Even if she had a tough time establishing herself as a force to be reckoned with in the modeling world, no one is laughing at Kendall Jenner now. Critics have pointed out that unlike some celebrity daughters who try to break into modeling and fashion, Jenner actually has what it takes to succeed. She has worked hard and her bank account has increased accordingly – these days, Jenner has a net worth of around $30 million.
Jenner is also very careful to stay away from drama. She isn't a regular presence on Keeping Up with the Kardashians, and only makes occasional appearances on the show. Even more commendable, Jenner has managed to keep her personal life almost completely under wraps in the ten years that she's been a top model. While rumors have surfaced regarding relationships with Harry Styles and Ben Simmons over the years, Jenner stays tight-lipped about her dating life.
While Kendall Jenner's younger sister Kylie Jenner might be worth more money overall, there's no doubt that the acclaimed model is living her best life – on her own terms.