Was Princess Diana Truly the 'Pretty Misfit' Among The Royal Family?
It is no secret that while the late Princess Diana was married to Prince Charles, she had marched to the beat of her own drum. Before Diana had come along, the royals were known for being somewhat uptight and living by a strict set of rules. But Diana refused to follow the same set of rules.
Instead of walking around with a constant look of indifference on her face, as other royals did, Diana always seems to wear a warm and inviting smile. She also chose to raise her children differently than other children in the royal family. One of Diana's top goals was to ensure that her kids were able to have a "normal childhood."
Because she seemed to act completely different than any other member of the royal family, many people around the world felt as if she was the one royal that they were able to relate to. It is clear that the public loved her, but what about other members of the royal family? Was she actually considered a "pretty misfit" among other members of the Windsor family? Here is what we know about the role that Princess Diana played what exactly her in-laws thought about her behavior.
Princess Diana's life as a royal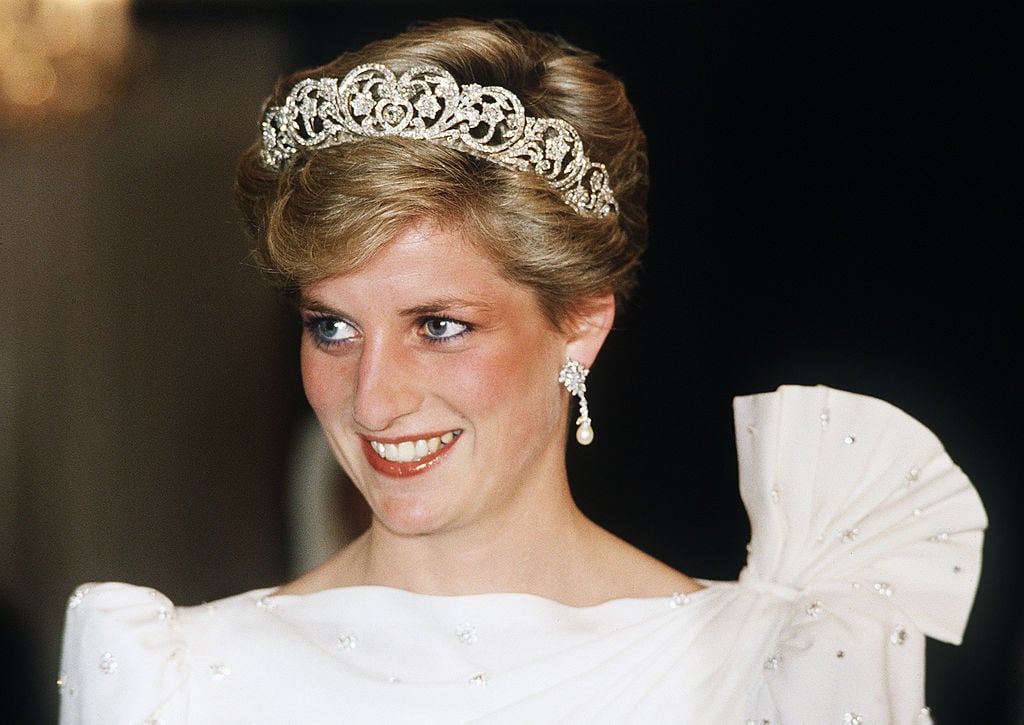 From day one, Diana decided that she was going to set her own rules when it came to becoming a royal. In fact, on her wedding day, she was the first known royal to omit the word "obey" in her wedding vows. Since that time, other royals have chosen to follow in Diana's footsteps and take out the word "obey" from their wedding vows as well.
Another thing that made Diana stand out from other members of the monarch was the fact that she would put her children before her work. When you are a royal, you are expected to attend several different royal engagements every year. When Charles was younger, it is said that he had hardly ever seen his parents because they were always working. As a result, Charles has seemed to adopt his parents' work ethic and his been known to be a bit of a workaholic.
However, while Diana would attend many royal engagements, she also tried to schedule them at a time where she would also be able to see her two sons as often as possible. It was important to Diana that she was able to spend as much time as possible with her children and she always tried to put her children before her royal duties.
Instead of conforming to a bunch of rules that had been in place for centuries, when Diana became a princess, she decided to make her own rules. She had once done an interview in 1995 where she said: "I don't go by a rulebook, because I lead from the heart, not the head, and albeit that's got me in trouble in my work, I understand that. But someone's got to go out there and love people and show it."
Why the queen thought Princess Diana was a 'misfit'
When Diana was alive, she and her mother-in-law, Queen Elizabeth II, had a complicated relationship. There were times when the two would get along really well; however, there were certain things that went against royal protocol that the queen would disapprove of. One of the queen's friends had once said that the queen thought that Diana was a "pretty girl," but that she was also "a misfit who didn't quite contribute to the things they did and what they wanted her to do in the family."
Did other royals consider Princess Diana to be a 'pretty misfit'?
Now that Prince Harry and Prince William have grown up, the queen sees that maybe Diana's "misfit" ways were actually a blessing. The queen contributes the fact that William and Harry are able to have fun and connect with people on a more personal level to their late mother who was not afraid to "break the rules" by showing people compassion and love. The queen's friend also said that Queen Elizabeth II is now able to see "how much Diana radiates out of William and Harry and the effect they have on ordinary people."
So, it seems that Diana may have been a royal "misfit." However, it was definitely a good thing. Her ability to think with her heart is what has paved the way for the next generation of royals to lead a life with more compassion and understanding towards other people all over the world.