Was the Cheating Scandal Just An Act to Make Jordyn Woods More Famous?
Before Jordyn Woods was caught making out with Khloe Kardashian's boyfriend, did anyone really know who she was? A few mega-Kardashian fans recognized her from the reality show, but she definitely wasn't a household name.
Now that's she's had her falling out with the Kardashians, she's known to many as a homewrecker. But she's known, and being infamous is better than part of the crowd, right?
So was this her plan all along? Could the cheating scandal have been an act to get her name out there? Let's take a look at the details.
Jordyn Woods gained 2 million followers after cheating scandal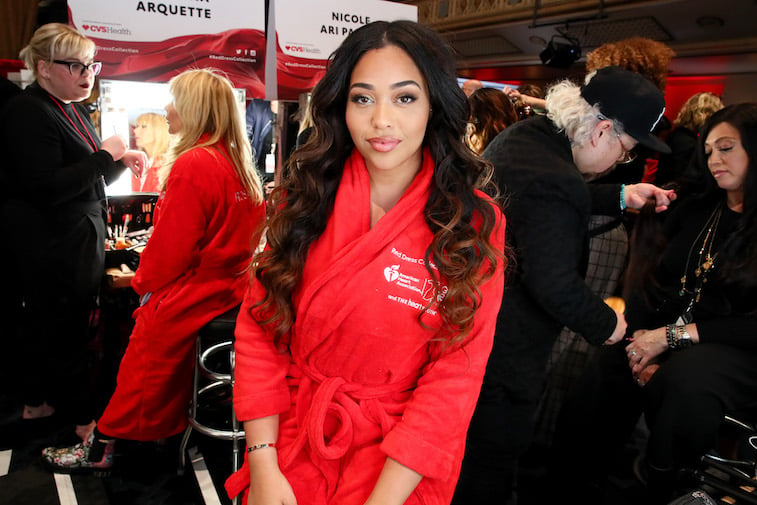 There's no doubt that Woods' stardom rose after her cheating scandal with Tristan Thompson. According to InTouch, on February 20 of this year, she had 8.1 million followers on Instagram. Currently, Woods has 10.3 million followers- a gain of over 2 million followers. And a large Instagram following can mean big bucks from advertisers.
According to Forbes, a following of that size could earn around $150,000-$200,000 per sponsored post. So Woods' earning potential has risen because of the scandal.
And it's not only on Instagram that Woods has gained fame. She's been offered professional opportunities from this as well. According to the Blast, "Woods has been flooded with calls from companies who want to get their brands seen with the star."
At the time this was reported, Woods was flying overseas to lock down new makeup and fashion deals, as well as some "huge financial deals."
So instead of the image that we were given of Woods sitting at home on her mom's couch, crying about the scandal, it seems she was actually traveling all over the world booking lucrative career deals.
The Kardashians benefited from the scandal
Interestingly, the cheating scandal hit the news just weeks before a new season of Keeping Up With the Kardashians premiered. It usually takes months for the filming and production of a show before it airs, but somehow the Kardashians were able to include plenty of scenes dealing with the scandal in their new season.
Tons of fans tuned in just to see how Khloe would react to the news. And her reaction was perfect- almost too perfect.
The timing of the scandal lined up great for the family. In fact, the day Woods announced her interview with Jada Pinkett Smith on Red Table Talk was the same day the Kardashians dropped the trailer for their new season.
Speaking of Red Table Talk, how many people were even aware Pinkett Smith even had a talk show before her interview with Woods? It seems the host benefited from this scandal as well. Before the interview, it was lost in the depths of Facebook with only a small number of subscribers for a celebrity show. Now, everyone's heard of it.
The behavior of the Kardashians during this time also raises some questions. Instead of staying home to comfort their sister or privately morn their lost relationships, they seemed to do everything in their power to keep it in the news.
They were interacting over social media, and trash-talking Woods, almost like they wanted to make sure everyone was aware of the scandal.
Did Woods and the Kardashians fake the cheating scandal?
Unfortunately, there's no video of Woods with Thompson. Which is a little suspicious itself. In a party with tons of young people and social influencers, no one thought to record what was going on?
But because of that, we can never know if it really happened. The only people that know for sure are Woods, the Kardashians, and Thompson. However, one thing that can't be argued- they all benefited from the scandal. Even Khloe Kardashian.