Was This a Sign That 'Runaways' Would Be the Next Marvel Show to Go?
When Hulu announced that Marvel's Runaways would be canceled after its upcoming third season, fans were disappointed but not surprised. For one thing, every Marvel show that wasn't slated for Disney+ seemed to be falling by the wayside. And the news came the week Disney+ debuted. 
For another thing, Marvel fans already had suspected that a fourth season of Runaways was not in the offing, as promotional materials had seemed suspiciously lacking. Here's how the future of Marvel TV breaks down.
Why was 'Runaways' canceled?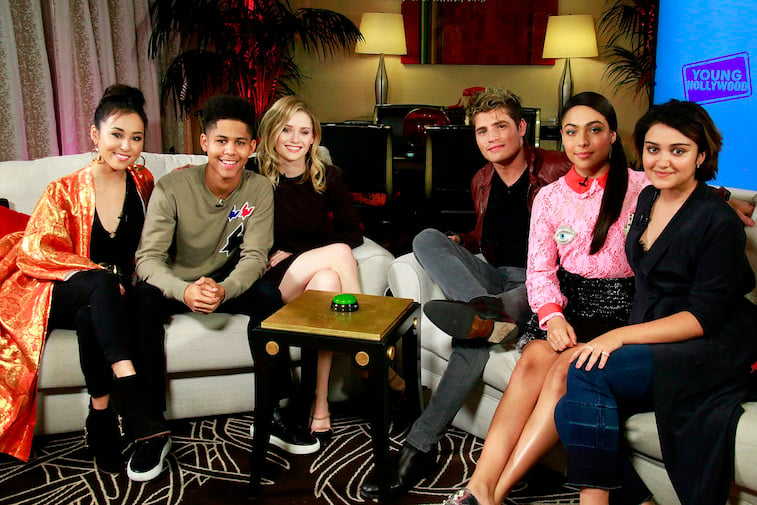 Most reports about Runaways coming to an end didn't take the news as a surprise. Variety reported that "According to an individual close to the series, the creative team felt that the third season provided a natural ending point for the show." So even the showrunners seemed to see the end coming.
Over on Freeform, Marvel's Cloak and Dagger got canceled as well after two seasons, and low ratings were said to play a part in that show's ending. No such explanation was offered for Runaways, although the reason for that was that Runaways runs on Hulu, which, like Netflix and other streamers, does not report ratings figures. Even so, media reports seemed to portray it as a foregone conclusion.
The Marvel shows that have been produced on ABC, Netflix, Hulu and Freeform were spearheaded by executive Jeph Loeb, who ran Marvel's television unit. Last month, Kevin Feige, who has steered the Marvel Cinematic Universe to unprecedented success, was given control of the TV shows too, and Variety speculated that Loeb would probably leave Marvel by the end of the year.
Fans saw the cancellation coming
Fans on Reddit noticed something was amiss when a topic starter posted "Correct me if I'm wrong, but all we got so far was a couple of teasers, a single poster and a trailer. Where are all the individual character posters?" One fan responded, "I can see it being cancelled not long after Season 3's release. It would make sense to not promote it as much if this was true."
When the cancellation was finally announced, on another thread, a fan commented, "Expected, but unfortunate nonetheless. Hopefully there's a couple things they can salvage for the movies/Disney+.
Series star Virginia Gardner, who plays Karolina Dean, posted on her Instagram, "Thank you to every single person who watched this show. Could not be prouder of how hard we worked and the family that we created. It was a wild ride that none of us will ever forget. So grateful to have been able to give a voice to the LGBTQ community. I hope you guys love the final season … Lots of love forever to the fans of Runaways and our cast."
Marvel's Hulu presence is not completely gone
With Marvel's TV presence disappearing rapidly from everywhere except Disney+, one might reasonably assume that all the other Hulu shows will disappear too, but per Variety, they're still producing still producing four animated Marvel shows: Howard the Duck, MODOK, Hit-Monkey, and Tigra and Dazzler.  These would then cross over in The Offenders, a la the Marvel-Netflix show The Defenders.
Meanwhile, on Disney+, fans have noticed that several Marvel movies are missing, and the shows won't be on there until later next year, with The Falcon and the Winter Soldier only having just started shooting.
However, season 1 of Runaways is on Disney+, so fans can get at least a partial refresher course that way before the new season drops on Hulu December 13. 
With Disney+ only having just started, it's not a one-stop Disney shop yet, with several movies and shows still available only on streamers with whom Disney had prior agreements.