Was This Sarah Ferguson's Worst Mistake She Made While Raising Princess Beatrice?
The royal family's a complicated bunch, and while she may not be making too many headlines now, we'll never forget all of the lore that continues to follow Sarah Ferguson. Ferguson is best known for her ultra-complicated (and scandalous) relationship with Prince Andrew. And while the two had a highly-publicized divorce that included infidelity and money schemes, they remain close after all these years and have been able to leave the past in the past.
Ferguson and Prince Andrew also have another legacy to follow them — and that's their daughters, Princess Beatrice and Princess Eugenie. The two royals have most recently received a ton of public interest due to Eugenie's wedding, but it's not the first time they were the focus. We remember when all eyes were on Ferguson and Princess Beatrice following a controversial parenting decision Ferguson had to make.
Princess Beatrice and Princess Eugenie are ultra-close with their mother, Sarah Ferguson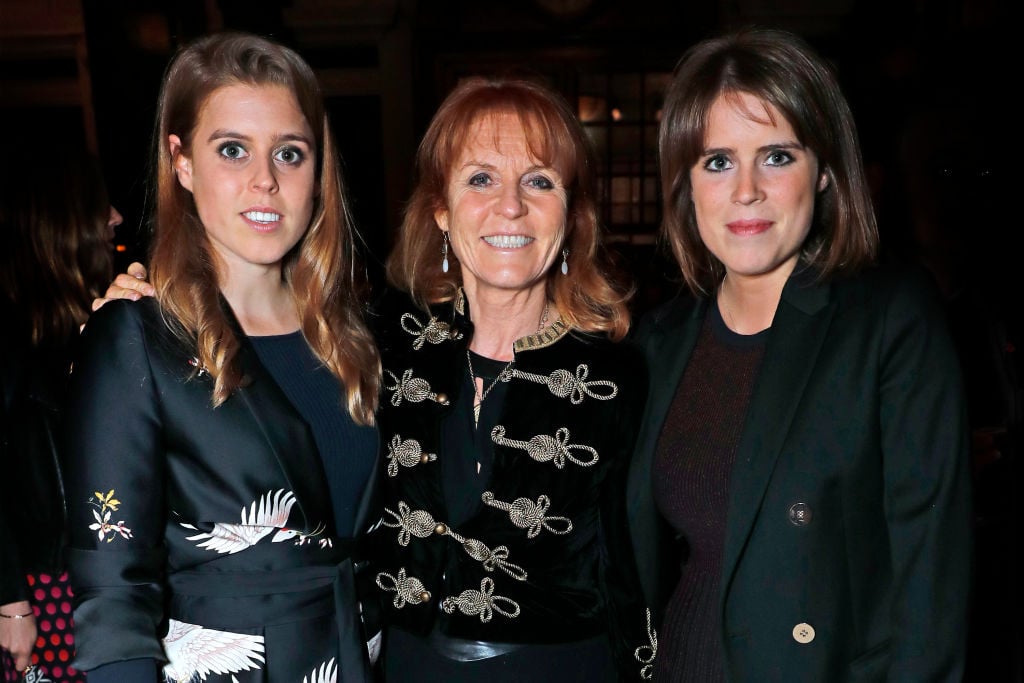 Her life may be rife with scandal, but Beatrice and Eugenie still remain extremely close to their mother after all these years. Back in 2016, People reported Ferguson's high praises for her daughters as they helped with a charity event for a London hospital. "They are the most humble people I know, and the Duke and I are lucky to have the most incredible young adults," Ferguson said. "It's so great to see them shining. I'm really very proud."
And it isn't just Ferguson who's praising her daughters. Eugenie and Beatrice have also mentioned that they think the public greatly misunderstands their mother, as they only see her as loving, compassionate, and fierce. "My mother is the most misunderstood woman in the world. She creates joy and has the ability to give to everyone," Woman & Home reports Beatrice said. "She creates joy and has the ability to give to everyone."
Ferguson was criticized heavily for leaving Beatrice behind during a royal tour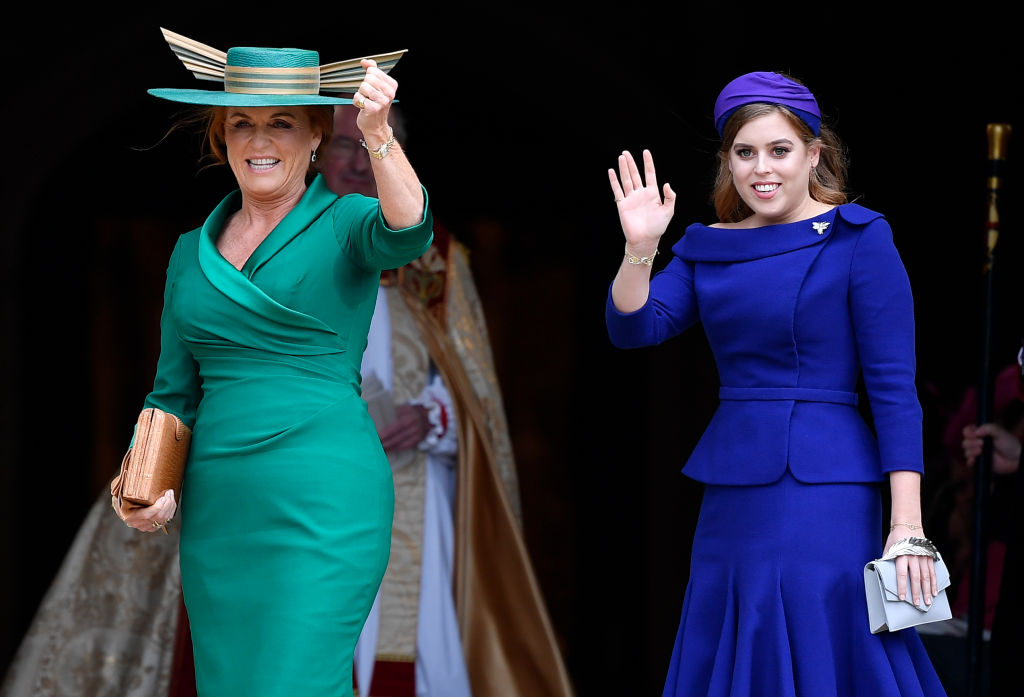 From Ferguson's infamous affair to her odd relationship with Prince Andrew post-divorce, royal fans have criticized the mother of two for decades. And it was back in 1988 when the new mom was hit the hardest with public backlash. The Daily Express notes it all began when Ferguson was set to go on a royal tour to Australia with Prince Andrew — but she didn't plan on bringing newborn Beatrice along with her. At the time of the tour, Beatrice was just 6 weeks old. Certain reports claim Ferguson actually wanted to bring Beatrice along and it was allegedly Andrew who decided against it, however.
The happy couple going on tour without their child in tow made many wonder if Ferguson was fit for motherhood after all. The publication notes a friend of Ferguson's told People magazine in 1989, "She just isn't the totally committed mother type. That doesn't mean she doesn't adore Beatrice. But she is more happy to get away at times." And during the time of the tour, the Daily Express also called the decision to leave Beatrice behind "extraordinary."
Is this why Ferguson chose to do the tour without her daughter?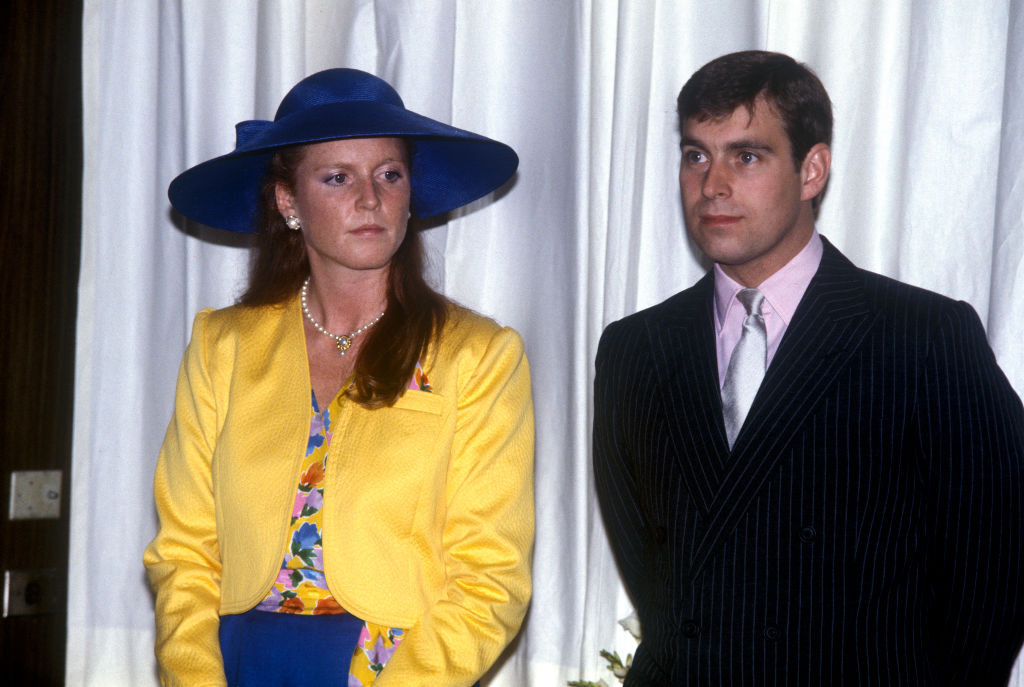 There was plenty of speculation as to why Ferguson would leave a 6-week-old baby behind to go on tour. As for her own reasoning, it seems Ferguson wanted some time away with Prince Andrew post-pregnancy to keep their romance alive. The Daily Express notes she told Barbara Walters back in 1989, "After nine months of looking enormous and big and your poor husband has had to look at you like that. It was his turn. Just to make sure that he knew he was very important." She also added, however, that she understood if "people might be a bit tired of my putting my husband first."
We know Ferguson and Andrew announced their separation in 1992 and divorced in 1996, but their romance never completely died. There's still speculation that the two have rekindled their relationship, as Harper's Bazaar notes Ferguson allegedly joined Andrew on royal business for the first time in over two decades according to some sources. Ferguson's spokesperson seems to deny that the two are back together, but English newscaster Chris Ship seemed to claim that they're back on "unofficially."
Check out The Cheat Sheet on Facebook!