Was Whitney Houston Really In a Same-Sex Relationship With Her Best Friend?
Whitney Houston's best friend just came out with a book making claims about the late singer's sexuality.
Whitney Houston's story is one of music's biggest tragedies. Her amazing talent and success were eventually eclipsed by her struggles with addiction. Her complicated and sometimes abusive relationship with Bobby Brown broke her fans' hearts. Even though she survived long enough to give us an abundance of timeless music, she was definitely taken too soon.
It's hard to get to the root of addiction. It's a complicated disease, and usually there are many factors that lead a person to substance abuse. Houston's life was certainly full of complicated relationships that may have contributed to her mental health issues. Fame isn't easy for anyone, and the pressure may have led her to use.  
Houston's drug use and eventual overdose distract us from her wonderful talent, and from the beautiful person that she was. Now, her best friend Robyn Crawford is determined to remind the world who her friend was.  
Robyn Crawford has a new book out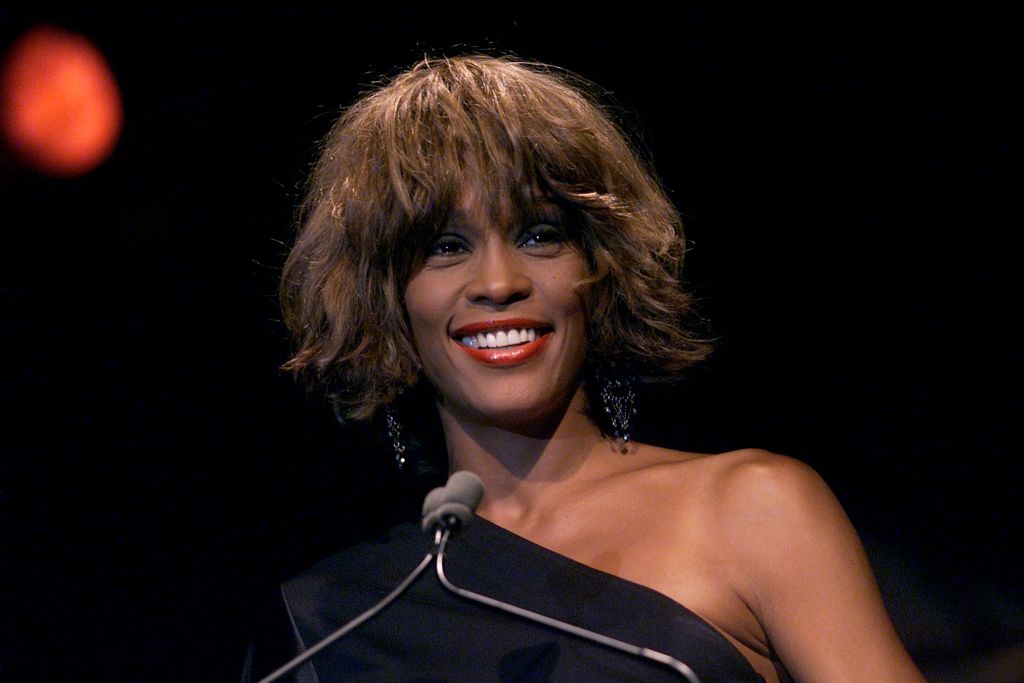 The memoir about Crawford's time with Houston reveals a secret about their relationship that may surprise fans. The pair met in the 1980s when they were both counselors at a New Jersey summer camp. Shortly after they met, they developed a sexual relationship. 
Although they would remain friends for the rest of Houston's life, their sexual and romantic relationship ended in 1982. Crawford remembers it well.
She recalls in her book how Houston gave her a Bible, and told her that part of their relationship was over. Crawford writes: "She said we shouldn't be physical anymore, because it would make our journey even more difficult."
Houston had just signed a record deal, and she knew she wanted Crawford at her side as she rose to the top. At the time, in the 1980s, a same-sex relationship would not have been socially acceptable. It was potentially career-ending. Crawford kept silent, and stood by Houston for two decades.
That arrangement may not work for most, but the love Crawford and Houston had for each other could survive, and did survive. As Crawford writes in her book: "Whitney knows I loved her and I know she loved me. We really meant everything to each other. We vowed to stand by each other."
The revelation might not surprise everyone 
Despite the fact that their sexual and romantic relationship ended soon after it began, their friendship lived on. Crawford was instrumental to Houston's career. She often acted as a kind of manager, not just a friend. Since the pair was always together, there were rumors that theirs was more than just a friendship. 
Even Houston's mother may have speculated that they were more than just friends. One of the reasons Houston broke off their sexual relationship was because of a warning the singer received from her mother. Crawford recalls: "Whitney told me her mother said it wasn't natural for two women to be that close, but we were that close."
What was Whitney Houston's relationship with Robyn Crawford?
Despite the nature of their relationship, neither Houston nor Crawford labeled it, so neither can we. According to Crawford: "We never talked about labels, like lesbian or gay. We just lived our lives and I hoped it could go on that way forever."
Maybe in a different time, these two could have been lifelong romantic partners, but unfortunately they were forced to end the romantic part of their relationship early on. 
Houston's relationship with Crawford sounds like the real greatest love of all. Even though Houston is gone, Crawford is there to honor her the way she deserves to be honored. Her book, A Song for You: My Life with Whitney Houston, is available on November 12th.