Watch Chester Bennington Share Heartwarming Hopes for His Six Children
The late singer Chester Bennington appears in an episode of Carpool Karaoke released Thursday on his band Linkin Park's Facebook page. The clip was filmed just six days before Bennington's untimely death in July.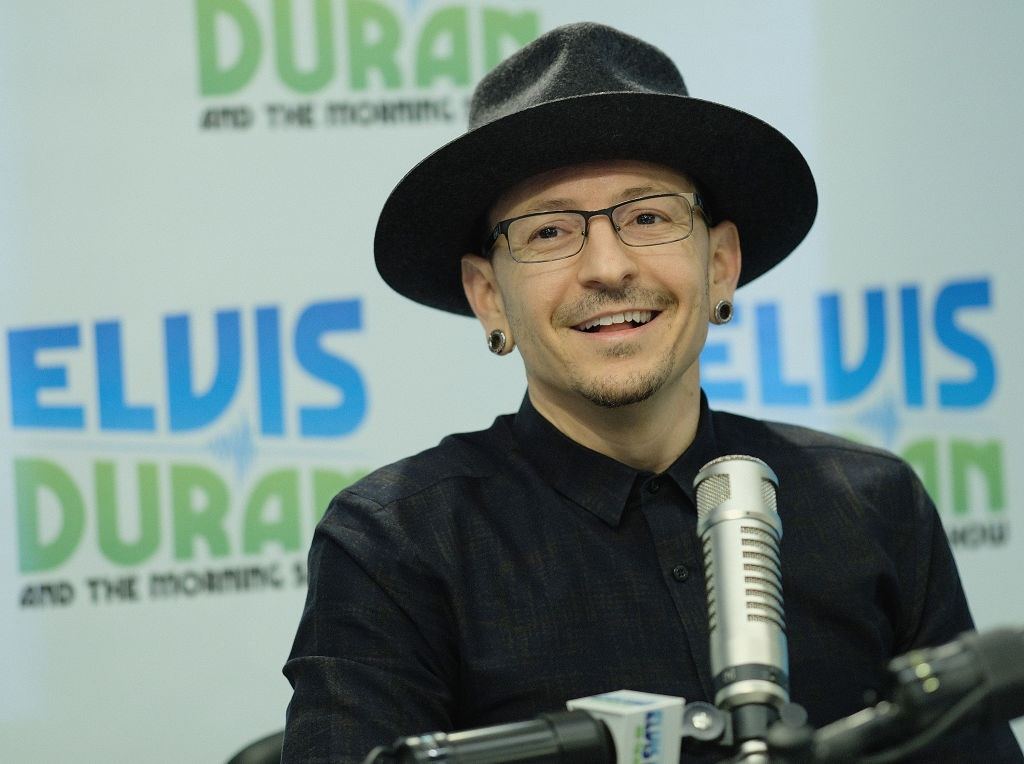 Bennington and two of his Linkin Park band members filmed the segment with actor Ken Jeong for James Corden's The Late Late Show. Whether or not the clip would air would be the choice of the late singer's family, Corden said after Bennington's death, which was the result of an apparent suicide on July 20.
The segment was released Thursday both on Facebook and Apple TV with a disclaimer stating it was released with the permission of Bennington's family and bandmates, and it was dedicated to the late singer's memory.
The late singer's wife, Talinda Bennington, tweeted Oct. 5 that the episode would be forthcoming:
With all of our blessings. @CarpoolKaraoke – this time next week on https://t.co/dknAV5Difw pic.twitter.com/jsCire5bZg

— Talinda Bennington (@TalindaB) October 5, 2017
During the 23-minute video, Bennington jokes with Jeong about several subjects, and attempts to teach Jeong to "scring," which is a combination of singing and screaming. After calling Jeong's attempts a success, Bennington refers to the day as "the greatest day of my life."
Bennington goes on to bring up his six children during the episode. Whether his kids wished to become musicians or not, he wanted them to follow their passions in life, he said.
"One of my kids loves sports," the singer said. "My daughters love music, and they want to learn how to play instruments. Lily is curious, like, 'Daddy, how do you write songs? Where does the music come from?' I want them to find whatever it is."
Bennington is survived by wife Talinda and six children: Jaime, Isiah, Draven Sebastian, Tyler Lee, and twin daughters Lily, and Lila.
Bennington's bandmates from Linkin Park will host a benefit in his memory Oct. 27 at Hollywood Bowl in California. "The band will be joined by a number of other artists, for an unforgettable night of music to honor the man that touched the lives of so many around the world," the band's website reads.