Watch Garth Brooks Sound System Break at Concert | Fans Demand Refund
Garth Brooks' concert Thursday at Atlanta's brand new $1.5 billion stadium was marred by audio issues, causing fans to leave early and request refunds. Fans complained they could not hear the country music singer, and Mercedes-Benz Stadium officials explained a breaker was tripped.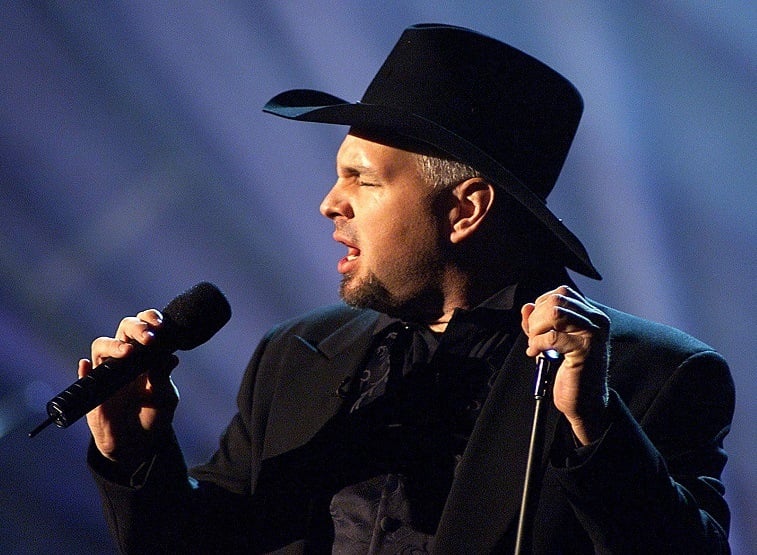 Attendees of the show shared video footage of the concert on social media, during which instrumentals can be heard along with an echo, without much to be heard along the lines of vocals.
Come on Mercedes Benz Stadium @MBStadium. Can't hear crap in here for Garth Brooks pic.twitter.com/4DKKcXJqm0

— jim williams (@ATLjimbo) October 13, 2017
https://twitter.com/AuburnChopper/status/918628138178969601
Dear @garthbrooks next time do a sound check before the 1st concert @MBStadium. The echo & sound lag were awesome effects. #iwantarefund pic.twitter.com/klRVaf1KO3

— Matt Cochard (@cochardm) October 13, 2017
Garth Brooks fans complained of audio issue during first concert at Mercedes-Benz Stadium https://t.co/XxZyC7ZXMI pic.twitter.com/jDJwVs5DPu

— Atlanta Journal-Constitution (@ajc) October 13, 2017
Brooks and singer Trisha Yearwood took to the stage in the brand new stadium in front of nearly 80,000 fans, including former president Jimmy Carter. Attendees reported hearing loud screeching along with an echo. "The acoustics were terrible in there. You couldn't make out anything," said one fan who was interviewed by local Atlanta news outlet WSB-TV. "I couldn't sing along. I know all the songs, but I couldn't even sing along because I couldn't hear what he was saying."
After the show, the concert venue issued a statement: "Garth Brooks played the first concert tonight at Mercedes-Benz Stadium and it was a spectacular show that tens of thousands enjoyed. We have heard some fan concerns about sound quality in certain sections of the upper concourse and sound engineers are looking into that now. We do know that a breaker was tripped that powered speakers in the parts of the upper level for a small amount of time and was resolved."
Mercedes-Benz Stadium also tweeted about the problems:
Audio engineers are working through the sound issues with the artists. Garth Brooks will take the stage soon.

— Mercedes-Benz Stadium (@MBStadium) October 13, 2017
Attendees from the concert took to the stadium's Facebook page to voice their complaints. "Think twice before buying concert tickets here," one wrote. "The sound at the Garth concert was bad. The one good thing is that the halo screens were working so I could at least see him up close. However, I would rather have saved my $80 and watched him on my tv screen where I could have more clearly heard and enjoyed his music."
Other than being a concert venue, the new stadium is also home to the Atlanta Falcons NFL team.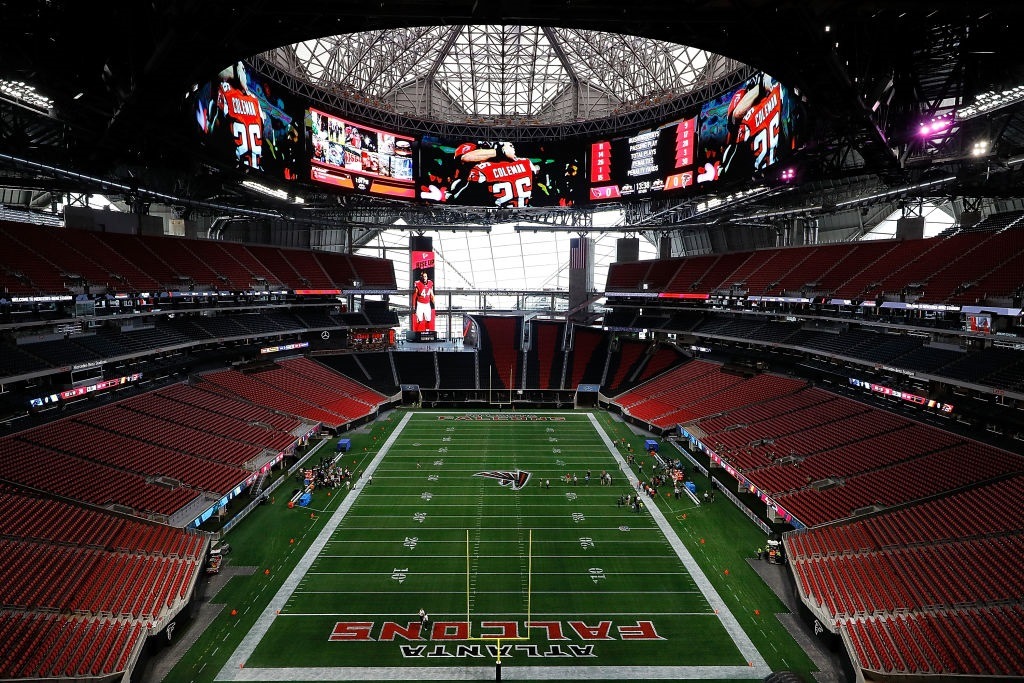 One fan shot some footage of the stadium before Thursday's Garth Brook's concert: