How to Watch the 2019 Glastonbury Festival Live
The mega lineup for this year's Glastonbury Festival caused a frenzy when it came to securing tickets when they first became available last October. Since there wasn't a festival in 2018, eager revelers jumped on the opportunity to get their tickets early so they could catch their favorite performers.
We can't list them all, but of some Glastonbury's top acts this year include Janet Jackson, The Cure, Tame Impala, Kylie Minogue, Stormzy, Lauryn Hill, Billie Eilish, Wu-Tang Clan, Lizzo, Kt Tunstall, and Vampire Weekend. Idris Elba is even doing a DJ set on Saturday night. If you're interested in seeing the entire lineup, iNews in the UK has provided a detailed list of stage times.
Hundreds of thousands are due to attend the event that runs from June 26 to June 30. It is Glastonbury after all. But just because tickets have sold out does not mean you can't enjoy the show. You too can be a festivalgoer from the comfort of your own home. If you don't want to miss out, check out the options below that will allow you to tune into the fest.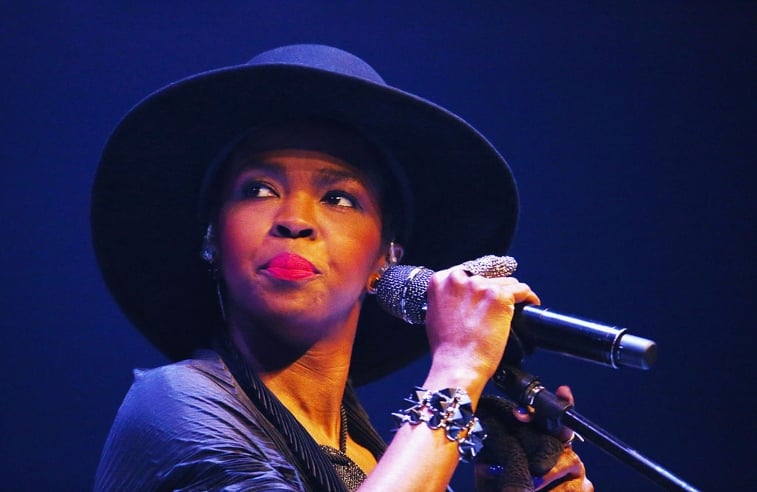 Watch Glastonbury on BBC TV
The BBC encourages people to watch across three of their channels: BBC One, BBC Two, and BBC Four. BBC Music states that it will offer more than 30 hours of live coverage on Friday, Saturday, and Sunday. Viewers can watch full sets of performers like Kylie Minogue, Stormzy, and The Killers. But sorry, BBC America will not be airing the festival.
Stream Glastonbury on BBC iPlayer
Due to licensing, the BBC iPlayer streaming platform is only available to those who live in the UK. It can be accessed through a TV (including gaming consoles that stream), mobile device, or computer. To find out how to install iPlayer for your television or other device, including laptops, Amazon Fire tablets, Apple iPads, and more, scroll through the BBC iPlayer guide here.
Listen to Glastonbury live on BBC Sounds
The best option for anyone, including Americans and others who live abroad is the BBC Sounds app. This is the first year that fans will be able to listen to Glastonbury performances through the newly launched BBC Radio Glastonbury via BBC Sounds. Listen with your phone, tablet, or computer to catch your favorite acts.
To listen on your computer, simply visit the BBC Sounds website. You can also access BBC Sounds with Amazon, Apple, or Android devices. This will require you to download both the BBC Media Player app and the BBC iPlayer Radio app.
Live radio streaming from the festival will be available according to the Radio Glastonbury schedule. You can find the radio schedule here but remember it's on UK time. Expect showtimes to begin on Friday afternoon and continue into Sunday. The BBC has plans to shut down coverage on July 1. For more help on how to download the BBC Sounds app for your particular device, click here.
If none of theses options are feasible for your needs, you can always catch highlights from the festival afterwards on sites like YouTube and BBC Music. These are all the legal ways to bask in Glastonbury from your home, so if you want to tune in, set up your device ahead of time and be ready to rock. Otherwise, there's always next year when it comes to snagging tickets.