Watch the Harvey Weinstein Jokes That James Corden Has Apologized for Making
James Corden has apologized after making crude jokes about the Harvey Weinstein sexual assault scandal at a charity event.
On Friday, Corden was the host of the AmfAR Gala Los Angeles, an event hosted by the nonprofit organization that supports AIDS research. In his opening, Corden first remarked that it was nice out in Los Angeles and transitioned into a joke about Harvey Weinstein, who has now been accused of sexual harassment or assault by over 40 women.
"It's a beautiful night here in L.A," Corden said. "It's so beautiful, Harvey Weinstein has already asked tonight up to his hotel to give him a massage."
https://www.youtube.com/watch?v=goUvXhn4FD8
The audience in attendance groaned at this joke, and Corden remarked that if they didn't like that joke, they should probably leave. Indeed, Corden had a few more jokes about Weinstein still to come.
"It has been weird this week, though, hasn't it? Watching Harvey Weinstein in hot water," Corden said. "Ask any of the women who watched him take a bath: it's weird to watch Harvey Weinstein in hot water."
Once again, this joke received very few laughs in the room, but Corden continued with a third Weinstein joke.
"Harvey Weinstein wanted to come tonight, but he'll settle for whatever potted plant is closest," Corden said.
This joke prompted another loud groan, to which Corden said, "Oh, come on!"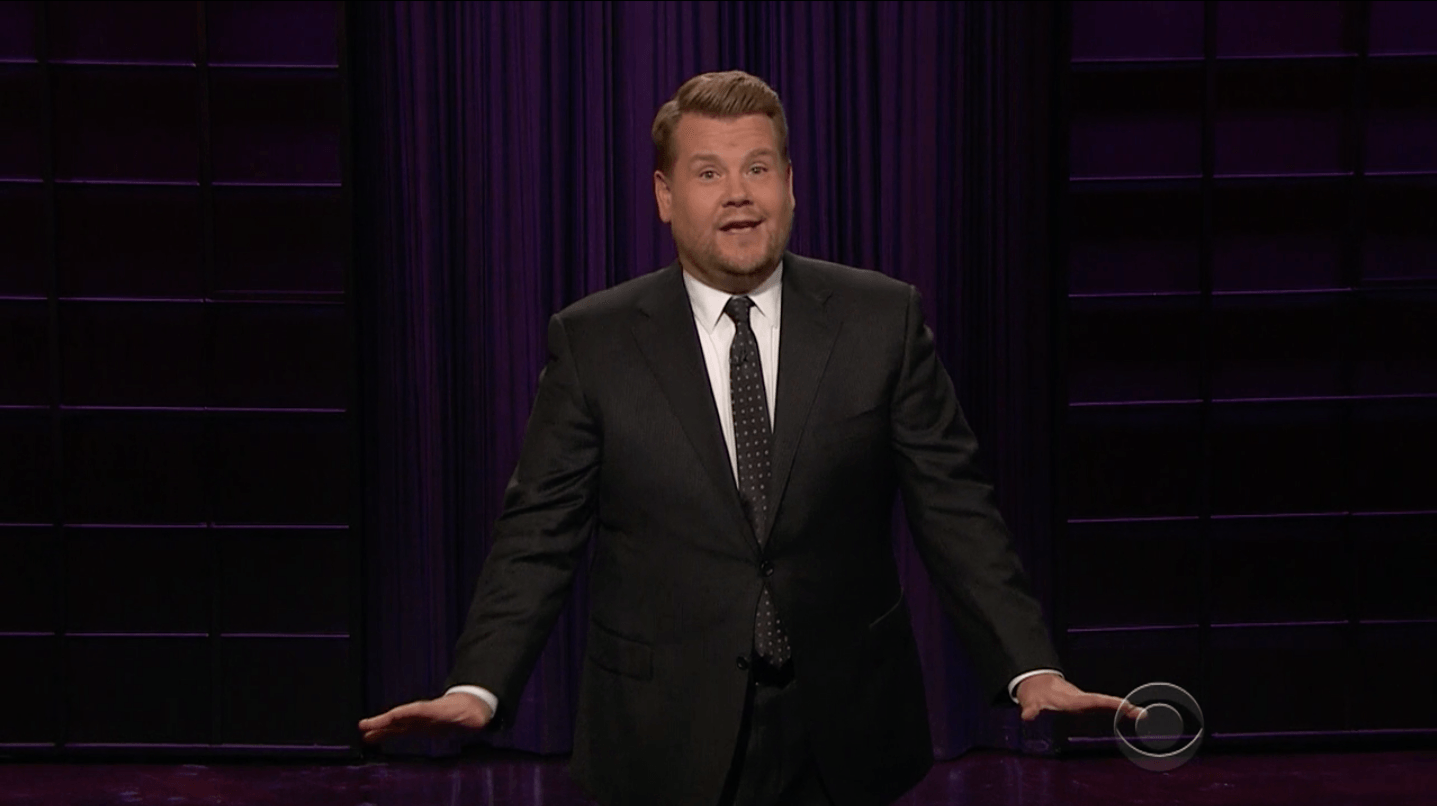 James Corden was criticized for these jokes when video of the routine was posted on YouTube and Twitter, with many feeling that he was making light of a very serious situation in a way that was not appropriate. Some noted that Corden's jokes weren't particularly cutting and seemed to more be making fun of Weinstein's alleged victims rather than Weinstein himself.
https://twitter.com/MiriamBrett/status/919591351662112768
James Corden didn't make fun of Harvey Weinstein, he made fun of Weinstein's victims, that's the problem

— Edward DeCesare (@EdDeCesare) October 15, 2017
Americans have discovered that James Corden is a tool.
We wondered when you'd notice.
No, we're not having him back.

— Larry the Cat (@Number10cat) October 15, 2017
One of the people who was critical of Corden's jokes was Rose McGowan, who has accused Harvey Weinstein of rape. McGowan called Corden a "piglet," also asking CBS to donate to the East Los Angeles Women's Center.
https://twitter.com/rosemcgowan/status/919525588796284930
https://twitter.com/rosemcgowan/status/919538907221344258
https://twitter.com/rosemcgowan/status/919527395157204993
https://twitter.com/rosemcgowan/status/919528144666636288
Asia Argento, another Harvey Weinstein accuser, also took aim at Corden on Twitter.
https://twitter.com/AsiaArgento/status/919586463687348224
Corden has since apologized for the jokes, saying on Twitter that he was not attempting to make light of Weinstein's behavior.
To be clear, sexual assault is no laughing matter. I was not trying to make light of Harvey's inexcusable behavior, (1/2)

— James Corden (@JKCorden) October 15, 2017
but to shame him, the abuser, not his victims. I am truly sorry for anyone offended, that was never my intention. (2/2)

— James Corden (@JKCorden) October 15, 2017
Over the past 11 days, comedians have generally struggled with how to handle the Harvey Weinstein allegations. On the one hand, they don't want to completely ignore such an important story and appear like they're letting Weinstein off the hook because he's a member of their industry. On the other hand, it's a very serious situation that's difficult to make jokes about without being flippant and without making the victims' pain seem like a laughing matter.
One comedian who has successfully made jokes about the Weinstein scandal is John Oliver, who has been discussing Weinstein on Last Week Tonight but in a way that addresses the gravity of the situation and calls out Weinstein for his behavior. In a recent episode of his show, Oliver focused his attention on mocking celebrities like Oliver Stone who have attempted to defend Weinstein, and then on the Academy of Motion Picture Arts and Sciences for expelling Weinstein but not Roman Polanski and Bill Cosby.
Saturday Night Live also mocked Weinstein this week while clearly condemning him, with Colin Jost joking that what Weinstein needs is not sex rehab but "a specialized facility where there are no women, no contact with the outside world, metal bars, and it's a prison." Michael Che also observed, "This is a tough spot for a comedian because it's so hard to make jokes about sexual assault, but it's so easy to make jokes about a guy that looks like this. I mean, he looks like chewed bubble gum rolled in cat hair."