3 Reasons to Watch Lil' Kim's Reality Show, 'Girls Cruise'
To all the people saying that Lil' Kim is back, she'll tell you that she never went anywhere. This month, the rap legend celebrated a birthday and has a new album coming out, which as Rolling Stone reported, is her first in 14 years. On top of that, she just launched her reality series, "Girls Cruise" on VH1.
The show follows her and her squad as they sail through turquoise waters, touching down in Caribbean islands along the way. Say what you want about Lil' Kim, but it's looking like 2019 will be a good year for the Queen Bee. If you didn't catch the "Girls Cruise" premiere on Monday night but meant to, or if you planned to avoid it because you don't do reality shows, here are three reasons to check out the show which features Grammy winners, comedians, and models.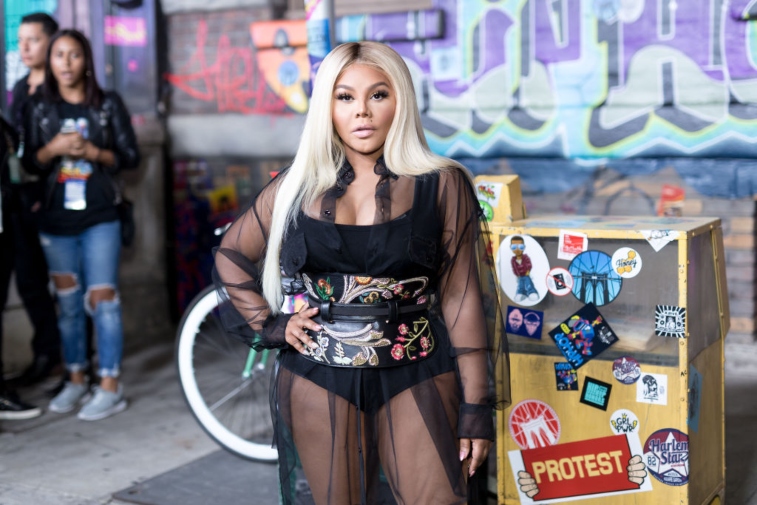 It's Lil' Kim, that's why
Outside of her performances and some interviews, how often do you get to see the rap star just being Kimberly? In the first episode, fans get to see a glimpse of her in mommy mode before pulling the anchor and cruising away on a luxurious yacht. She's making the trip more than just a ladies' night with all the extravagance you've come to expect from Lil' Kim. There's eye candy, champagne, jet packs, and lavish living quarters on this vacay.
Lil' Kim runs down why she invited each of her friends on the cruise, highlighting how long she's known them and why it was important for her to bring them along. Hint: it's more than just the opportunity for adventure. Sure, there's lots of glam and turning up, but fans get to see another side of the rapper.
The cruise floats in friendship goals
There are some reality shows (including a few on VH1) out there that are full of catfights, backstabbing, and mean-spirited drama which affects the cast members on and off camera. But one of things Lil' Kim emphasizes is that she wants everyone to bond on this trip.
So, who's keeping her company on the yacht? Chilli of TLC fame, singer/dancer Mýa, who collaborated with Lil' Kim on "Lady Marmalade," Wild 'N Out comediennes Pretty Vee and Simone, guy friend Char, and Tiffany Panhilason. According to VH1's press release, Panhilason is a longtime friend of Lil' Kim and Char (Charly Defrancesco) is an entrepreneur and married to one of Kim's other besties, Marc Jacobs.
When the trip starts out, not everyone knows each other and not everyone has the same background or lifestyle, and whether we notice it or not, those differences can make for some future disagreements. But don't worry about that now because in the premiere, you'll see kindness, support, and JOKES when this group is together or during smaller chat sessions. The warmth is there.
While viewers will have to keep watching to see if there's any villainy, for the most part, things look peaceful. Mýa has said in multiple interviews that all rifts were handled with grown-woman maturity. She also said the whole group is looking forward to getting together again for another trip.
There are lessons in self-care
Though the show is only one episode in, one of things that most of these women repeat is that they haven't really made time for themselves to take a trip like this. Work and family obligations have kept them from some much-needed vacation time and relaxation, and being so busy has also made it difficult to jet-set and hang out with friends.
"Girls Cruise" allows these ladies (and man) the chance to be waited on hand and foot around the clock and to experience new things away from home. Mommy guilt, job guilt, and lack-of-lighthearted-fun guilt are recurring themes. Who can't relate to that?
Watch Lil' Kim and her peeps enjoy the high seas life on VH1 on Mondays at 9 p.m. EST. Diehard fans should also look out for her "9" album to drop sometime this month.