Watch New 'Winchester' Trailer and Learn About the Movie's Real-Life Spooky House
Thrill-seekers, rejoice: A new trailer was released for the movie Winchester, a haunting film due out in February 2018, based on a real-life old house in San Jose, Calif. In fact, the movie was actually shot on location!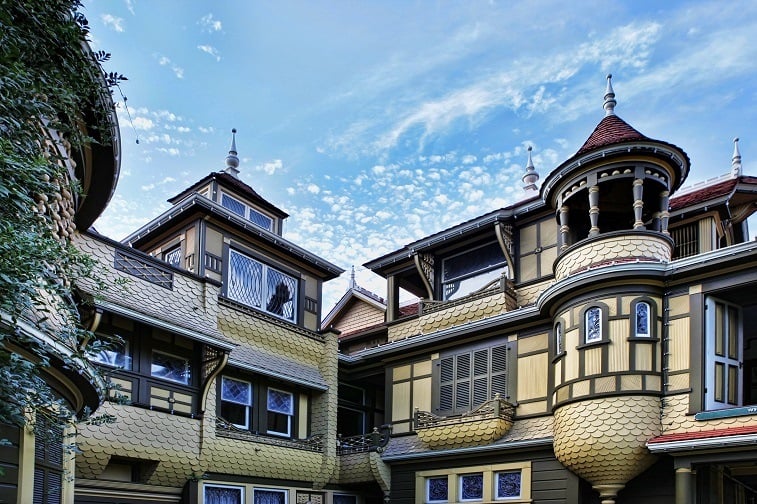 The thriller stars Oscar-winning actress Helen Mirren, cast as the infamous Sarah Winchester, widow of William Wirt Winchester, whose rifle company made a fortune over the years. As the story goes, the heiress believed she needed to continually build onto the mansion. This was in order to appease the restless spirits of all who had died at the hand of a Winchester rifle. Take a look at the trailer here:
https://www.youtube.com/watch?v=rJBK0dTb5Gk
The official title of the movie is Winchester: The House That Ghosts Built. Viewers will be treated to sudden scares accompanied, of course, by creepy music. Mirren is seen throughout the film exploring the hallways in long, flowing capes.
In an effort to trick or appease the ghosts, the widow over time filled the mansion with doors leading to nothing and windows opening onto brick walls. Construction went on seven days a week, for decades.
In all, the mansion has more than 10,000 windows, 2,000 doors, 47 fireplaces, 40 staircases, 13 bathrooms, and nine kitchens. The widow built the house in 1885 after moving to the Bay Area after the death of her husband and child. The mansion has been called one of America's spookiest spots.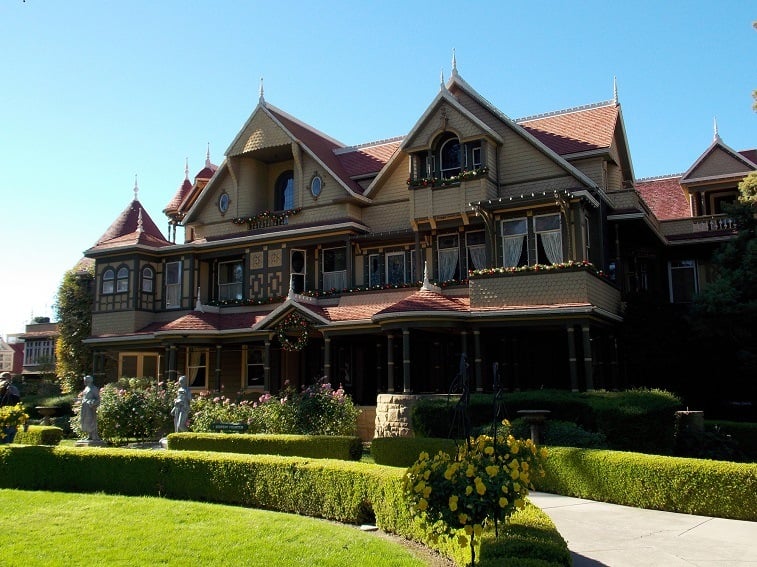 "She was a fascinating woman," Mercury News reported Mirren commenting, during a break in filming at the house. "People say she was crazy. I don't think she was crazy at all, I think she was troubled, and I think she was like an artist. She wished to live on her own terms. The house is her work of art."
The film is directed by the Spierig Brothers, and it also stars Sarah Snook and Jason Clarke. It hits theaters Feb. 2, 2018.
What's more, the Winchester Mystery House in San Jose is back open for tours for the first time in two decades. More than 12 million tourists have meandered through the house's dark corridors and elegant rooms. More information on the house's history and tours can be found on the official website.