Watch the Trailer for the Movie Based on Harriet Tubman's Life: 'Harriet'
Cynthia Erivo stars as Harriet Tubman in the epic biopic and highly anticipated movie, Harriet. The trailer is enough to give anyone watching chills at the fight this woman endured to win her freedom and the freedom of countless others. Here's everything we know so far about the movie based on the American freedom fighter.
The trailer for 'Harriet' was just released
The first trailer for the biopic has been released, and it's everything fans knew it would be. Erivo stuns as Harriet Tubman, who traveled over 100 miles to freedom in the North. She escaped slavery, and returned countless times to rescue others from the bonds of suffering. The inspirational story is glimpsed in this miraculous trailer, that tells a sliver of the remarkable story.
At first glance, we see her escape to freedom and travel the long distance to safety. She escapes her chains as well as the man she was forced to work for. She vows to return to help all of the other people left in the South and suffering in slavery. She will travel the Underground Railroad and guide others along a safe passage to freedom.
Cynthia Erivo does the role justice as Harriet Tubman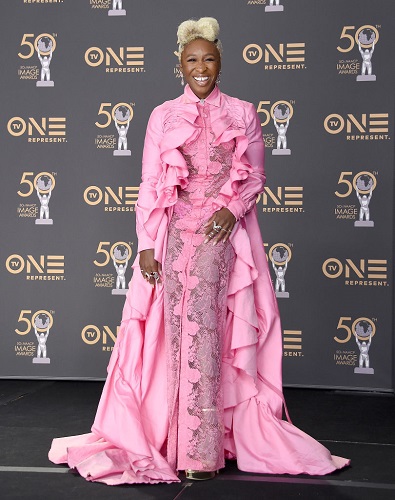 Erivo, a 32-year-old actress, does the role of Harriet justice. We will see her portray Tubman as she races towards freedom. She will return to help others escape to freedom no matter the cost. Erivo is absolutely riveting as Harriet Tubman.
"God don't mean people to own people," said Tubman in the trailer. "I will give every last drop of blood in my veins until this monster called slavery is dead."
Leslie Odom Jr., Joe Alwyn, Janelle Monáe, Jennifer Nettles, and Clarke Peters will also star in the biopic based on Tubman's life and experiences.
'Harriet' is expected to win big awards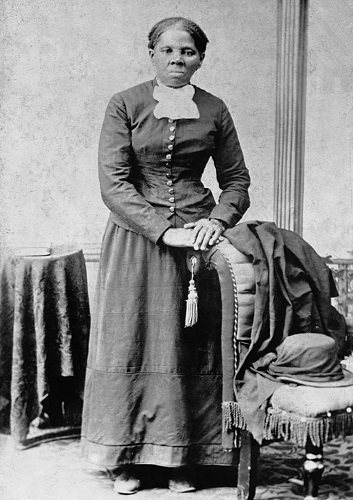 Harriet is expected to win big when it comes to awards. The movie features important contributions, including Oscar-nominated musician Terence Blanchard, who composed the movies' score. The costume designer is Emmy Award-winning designer Paul Tazewell. John Toll, who has won two Academy Awards for cinematography, shot the entire project. With big names like these, the movie is sure to win in the 2020 award season.
When will 'Harriet' hit theaters?
Harriet, which is written by Lemmons and Gregory Allen Howard, will make its theatrical debut on November 1 of this year. We will set our eyes on Tubman as a young woman fighting to escape slavery.
Lemmons spoke to Refinery29, and talked about why she chose this time period in Tubman's life specifically.
"The images that we see of Harriet Tubman and the way we're used to thinking of her is of a much older person, but to think what she did when she was a young woman is quite extraordinary," Lemmons explained. "We don't really have a lot of [visuals] from that period, when she was really doing her superwoman thing. She's this incredible figure. It's a very interesting time in American history, and it's a very interesting time in Harriet Tubman's life."