WayV Wins Best New Asian Artist and Performs at 2019 MAMA
The 2019 Mnet Asian Music Awards took place on Dec. 4 at the Nagoya Dome in Japan. WayV, a Chinese sub-unit of NCT, appeared at the awards show. The group stole the show with their performance at 2019 MAMA and took home the award for Best New Asian Artist.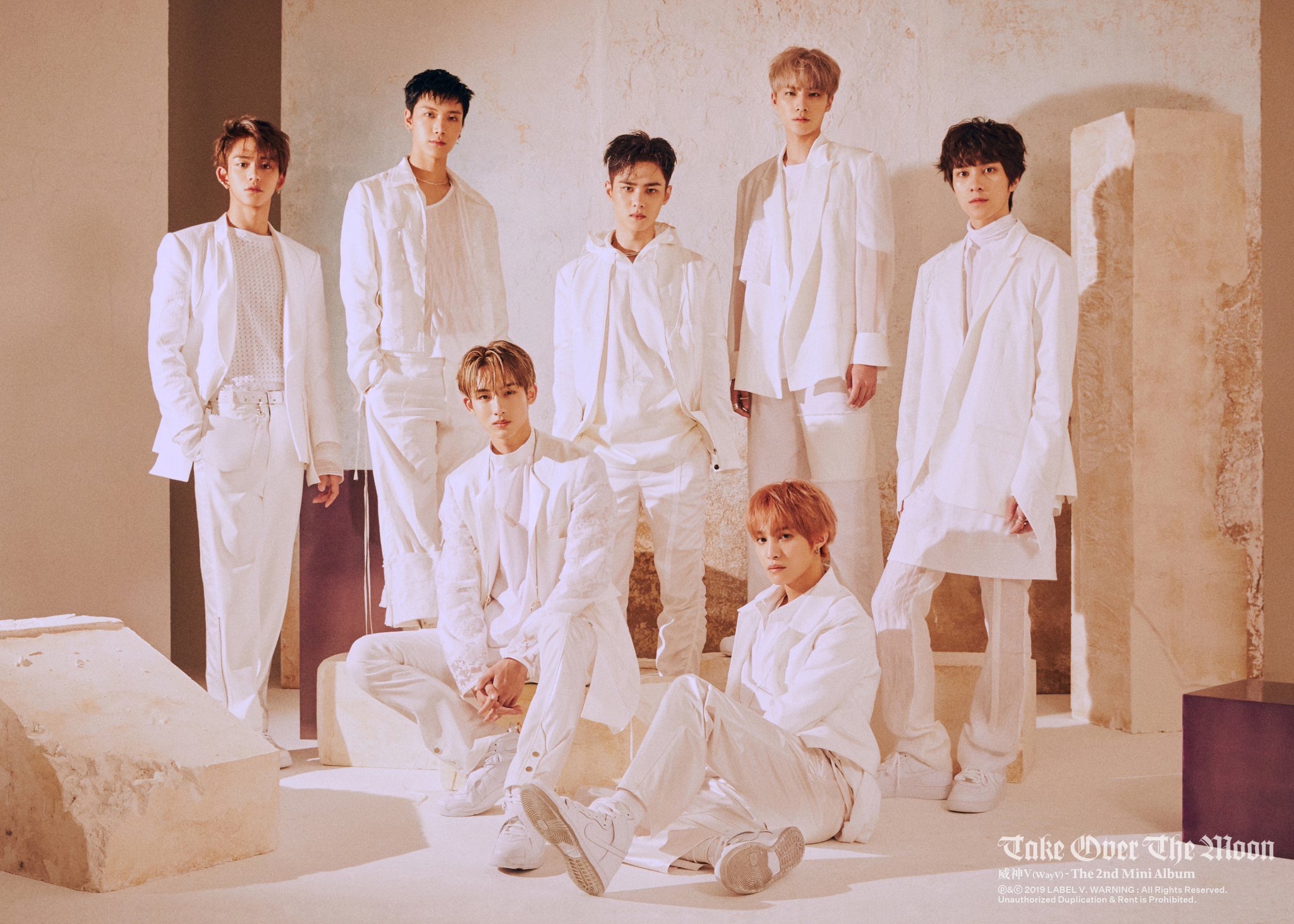 Who are the members of WayV?
WayV is a Chinese sub-unit of the South Korean group NCT. The sub-unit is made up of seven members. Kun is the leader of the group and is the oldest member.
Some of the members of WayV have debuted in multiple NCT groups before their debut with WayV. Ten is the second-oldest member of WayV and was born in Thailand. He first debuted in NCT's sub-unit NCT U in 2016. Ten recently debuted in SM Entertainment's new group, SuperM.
Lucas of WayV also debuted in SuperM in October 2019 with Ten. The Hong Kong-born rapper is 20 years old. WinWin is a vocalist in WayV. Before debuting with WayV, WinWin also appeared in NCT U and NCT 127.
For Xiaojun, Hendery, and Yangyang, WayV marks their first debut. Xiaojun is a vocalist and was born in China in 1999. Hendery was also born in 1999 and is a vocalist and rapper in WayV. Yangyang is WayV's youngest member and was born in 2000. He is a rapper and vocalist.
WayV stole the show at 2019 MAMA
At MAMA, WayV stole the show with their high-energy performance. The group's newest EP Take Over the Moon dropped on Oct. 29. WayV opened their MAMA performance with their lead single from the EP, "Moonwalk."
The members of WayV appeared onstage behind a set of bars. Wearing black stealth suits and gray vests, the group performed a dance break behind the bars. WayV then walked out onstage and performed "Moonwalk" with another dance break with Ten, Lucas, and Yangyang.
After "Moonwalk," WayV shocked everyone with a performance of "Take Off," their single from their 2019 mini-album of the same name. The members ripped off their gray vests and danced to the electric choreography. Based on the reactions from the crowd at the awards show and fans on social media, WayV wowed everyone.
"still not over wayv's performance," wrote a Twitter user.
"the dance break wayv did ….. CHEFS KISS this a god tier performance luv," a fan tweeted.
"i CAN NOT get over wayv's performance they all did AMAZING," wrote a fan on Twitter.
WayV won Best New Asian Artist at 2019 MAMA
WayV's appearance at 2019 MAMA did not end with their performance. After joining the audience, WayV was announced the winner of the Best New Asian Artist award. The group appeared shocked but elated when they walked onstage to receive the award.
Proving their talent even more, the members of WayV incorporated four different languages into their acceptance speech. Kun, Lucas, Ten, and Yangyang spoke in the acceptance speech and spoke in Korean, English, Thai, and Chinese.
"WayV giving their thank you speech in 4 languages. Incredible," a fan tweeted.
One fan tweeted, "WayV world domination!!!"
"WAYV WON IM CRYING IM SO PROUD OF MY BBYS," wrote a Twitter user.
"WAYV WON BEST NEW ASIAN ARTIST AHHH IM SO PROUD OF YOU GUYS WE LOVE YOU," a fan wrote on Twitter.
"IM SO PROUD OF WAYV MY BABIES DESERVE," tweeted one fan.