We Finally Know When Kate Gosselin's Dating Show, 'Kate Plus Date', Is Airing
Fans have known of Jon and Kate Gosselin for over a decade thanks to the original TLC program they had together, Jon & Kate Plus 8. The show chronicled the lives of the happy couple while they navigated life with a set of twins and sextuplets. Now, the kids are growing up fast, as the sextuplets are teens and the twins are adults. And, as all fans know, Jon and Kate went through a messy divorce that's still resulting in custody battles to this day.
Now, Kate is trying to move on with her life and find love. She's all set to star in Kate Plus Date, her very own dating show. Here's what we know.
We first heard about Kate Plus Date in the spring of 2018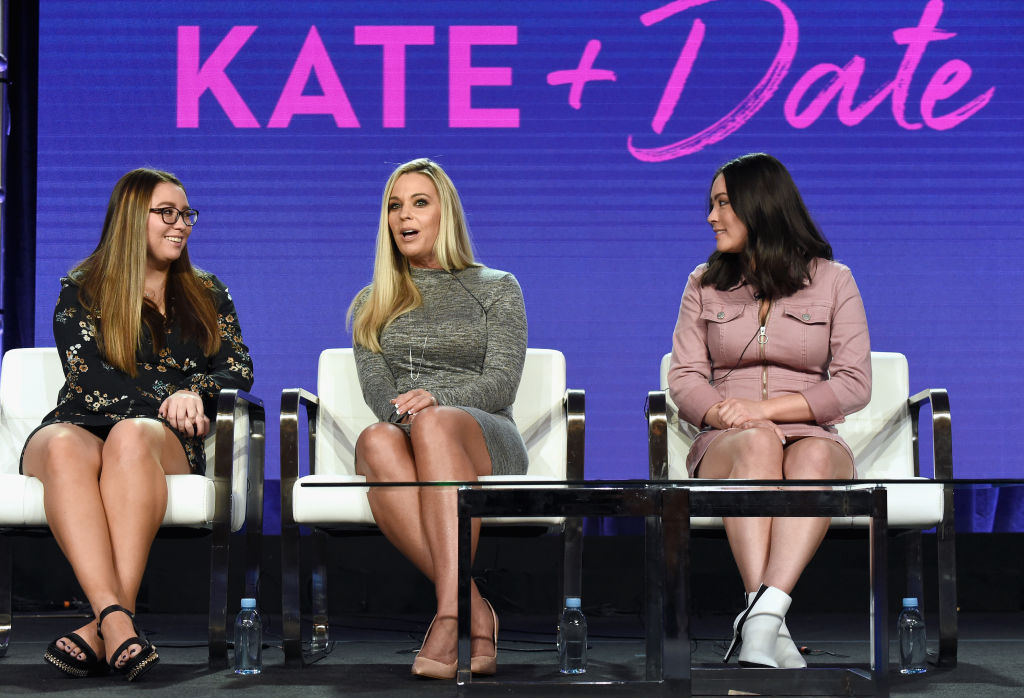 While Kate Gosselin just recently mentioned Kate Plus Date, it certainly isn't the first time fans have heard the show's name tossed around. People reported back in April 2018 that Kate was gearing up to get back into the dating world with a new series. And at the time, the publication reported that the show would be airing the following fall, which clearly wasn't the case. Since then, fans have wondered if the show was cancelled, since updates were minimal until February 2019.
Kate appeared just as excited back then as she does now about the show, though. At the time, she explained that the show would allow her to date men who have been vetted by a professional matchmaker, making her feel like the whole process is much safer than dating online. And she also added that she wanted someone "with a set career, who is confident. A grown-up with their own life, their own agenda, who knows who they are. If someone travels for work, that would be great, because I'm used to being on my own and being self-sufficient." Of course, the man would also have to get along with her kids, too — and he also has to love dogs.
Kate says this is something her kids really want for her, too
Not only does Kate want to find the love of her life, but it seems her children also want her to have a special man in her life. Back in April, she first mentioned that her 18-year-old twins, Mady and Cara, were concerned that when they went off to college, Kate would be all alone. "But it was very apparent, now that they're older and talking about dating and how they're all gonna get married someday … it became apparent: they want someone for me. They want me to have somebody in my life," she told People.
More recently, People reports Kate said Mady and Cara will actually be making appearances on the show, too. At the Television Critics Winter Press Tour, Kate appeared with her twin daughters to discuss the show — and the twins even spoke up. "We've been nudging her to date for years, I think, and we're all, all eight of us are so glad that she finally is," said Mady.
When is the show airing?
According to People, the show that was originally set to air in the fall of 2018 is now set for the summer of 2019 and will appear on TLC. And Kate's guaranteeing that her fans are going to love what they see. At the Winter Press Tour, she said, "I learned so much about myself and so much about how I react to different situations. And it's painful at times. I'm hard to watch, exciting, awkward, fun and really rewarding." And while she mentioned she certainly felt awkward at times during the journey, it was all totally worth it.
Does Kate find love at the end? We'll have to wait until next summer to find out.
Check out The Cheat Sheet on Facebook!