'We Want to Build Something Together': Jennifer Lopez on Why Her and Alex Rodriguez are Waiting to Get Married
Jennifer Lopez and Alex Rodriguez are relationship goals: photogenic, talented, and completely obsessed with each other. The superstar pair have been together for several years and is constantly in the spotlight. Rodriguez is often spotted in the front row at Lopez's concerts or supporting her from the sidelines at red carpet events.
Fans are definitely on wedding watch, but as Lopez revealed in a recent interview, neither she nor Rodriguez is in a terrible rush to walk down the aisle.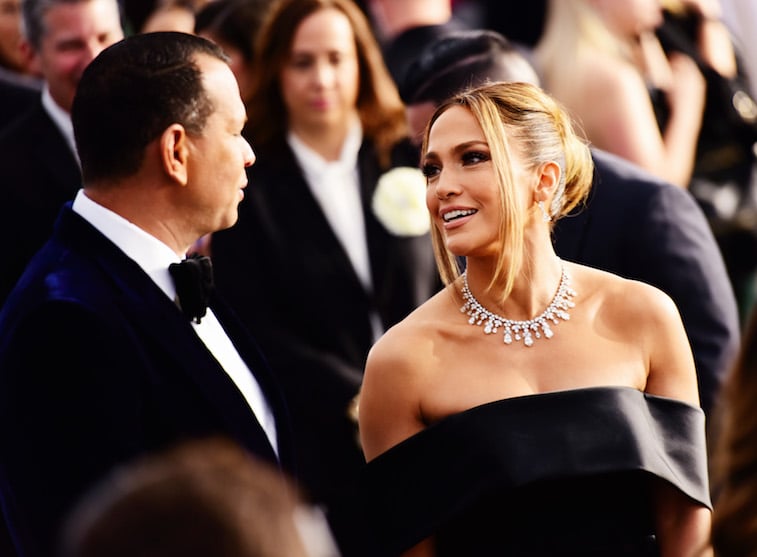 Jennifer Lopez's past relationships
Jennifer Lopez has been one of the biggest stars in the world for over two decades. Although she has dominated both movie screens and radio airwaves, Lopez has also received a huge amount of attention for her romantic relationships.
She has actually been married three times in total — first, to a waiter named Ojani Noa. They were married for less than a year before divorcing in 1998. Lopez's second marriage was to a backup dancer named Chris Judd. Their marriage also lasted for barely a year before they split up.
Lopez walked down the aisle for the third time when she married singer Marc Anthony in 2004. They were married for several years and welcomed twins, Max and Emme, before ultimately divorcing in 2011. In addition to her three marriages, Lopez has dated some high-profile celebrities, including Sean "Diddy" Combs and Ben Affleck.
Prior to beginning her relationship with Alex Rodriguez, Lopez dated a dancer named Casper Smart. She is clearly a romantic at heart and loves the idea of being in love – which might have played a role in her love affair with Alex Rodriguez. 
When did Alex Rodriguez and Jennifer Lopez get engaged?
Alex Rodriguez and Jennifer Lopez first crossed paths in 2005, when Rodriguez was just hitting his stride in baseball and Lopez was married to Marc Anthony. They reconnected again in early 2017, and by March of that year, reports started swirling that they were dating. Lopez and Rodriguez began celebrating holidays together as a family, bringing their kids together and co-parenting as a unit.
It didn't take long before the superstar pair took their relationship to the next level. In March 2019, Rodriguez proposed to Lopez while on a tropical vacation. Lopez eagerly accepted his proposal, and the two have been inseparable ever since.
They have weathered cheating scandals and incredibly busy schedules, all while seemingly growing even closer together. Still, there has been no word yet as to when Lopez and Rodriguez might be walking down the aisle. A recent interview that Lopez gave to Oprah, however, shed some light on the situation. 
Why are Jennifer Lopez and Alex Rodriguez taking their time to get married?
There's no doubt that when Jennifer Lopez and Alex Rodriguez do get married, it will be something truly special. Still, Lopez recently told Oprah that they are in no rush at all.
During a stop on Oprah's 2020 Vision: Your Life In Focus Tour, Lopez stated that when she and Rodriguez first got engaged, she "was like, 'Oooh, we're gonna get married in a couple months? Your old thinking comes right back, all that hopeless romantic stuff that made me get married three times."
Lopez admitted that they both decided to pump the brakes.
"He's like, 'Whatever you want to do, we can talk about it.' I said, 'But if we're going to be together for the rest of our lives, what is the rush?' We're really going to try to build something together that we both never had or both never felt like we had—which was a family with a husband and a wife, and a mother and a father—and we embrace all of our children and we show them something that we didn't have." 
Clearly, Lopez and Rodriguez are committed to building a marriage that will last, no matter what. Stay tuned to Showbiz Cheat Sheet for all the latest entertainment news.