'Weeds' With Mary-Louise Parker is Returning to TV As a Sequel
For eight seasons, if your TV was tuned to Showtime, you knew when it was time to turn your attention to what was happening in Agrestic, California. As soon as you heard the melody for "Little Boxes" (for a few seasons), it was your cue to see the Botwins and all their naïve suburban marijuana-dealing hijinks on Weeds. The creation of Jenji Kohan, the series both incited controversy and acclaim for its themes of drug slinging, the criminal underworld, and family dysfunction.
Miss it? While you can still binge-watch Weeds today, it's one of those shows that would do well with a follow-up movie or miniseries. That said, the show is coming back to TV with Mary-Louise Parker as Nancy Botwin the pot-selling mama on board.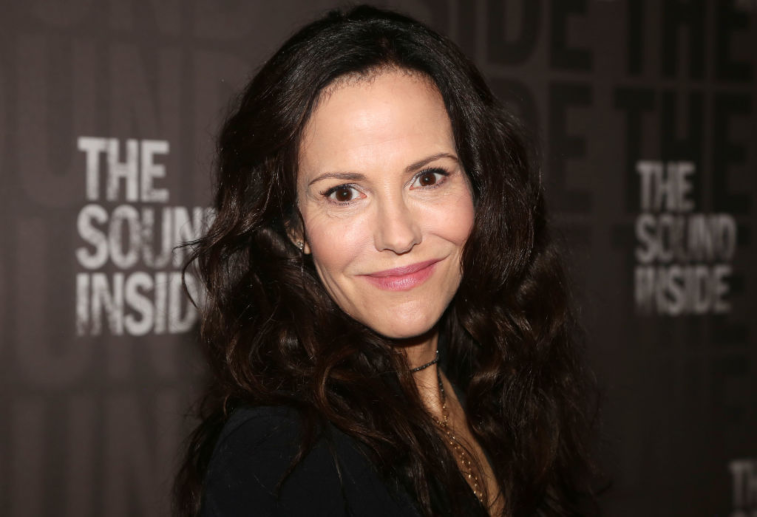 'Weeds' lovers should get ready for a reboot
According to Deadline, Starz is developing a sequel series with Parker confirmed as an executive producer and cast member. The news was shared during a Lionsgate (the parent company of Starz) earnings call on Nov. 7. Although Kohan was the original series showrunner, this time around, writing will fall in the hands of co-executive producer Victoria Morrow, who worked on the first show.
As for the storyline, the show will have a time jump 10 years into the future from where it left off, placing the Botwins in a cannabis-friendly world that's on par for the times. Lionsgate CEO Jerry Feltheimer has dubbed the new show as "Weeds 4.20." Get it? It's unclear if that title will stick moving forward, but it certainly fits.
What's known about the 'Weeds' sequel
At this time, it hasn't been verified that Kohan has signed on to work on the project in any capacity, but it sounds like the show will arrive on Starz sometime in the next year or two. Per Variety, Feltheimer referenced Weeds and Mad Men as part of the Lionsgate TV syndication roundup for next year. "Weeds 4.20" is part of that excitement:
"As excited as we are about our new series, I want to remind everyone that 'the old is also new,' and we're pleased to be bringing two of the most acclaimed shows in television history, 'Mad Men' and 'Weeds,' to the global syndication marketplace next year.

We will be launching the marketing campaign for 'Mad Men,' winner of 16 Emmys and five Golden Globes during its eight-year run, later this month. And we're thrilled to be back in business with series star and producer Mary Louise Parker on what we're calling 'Weeds 4.20,' already in active development at Starz, as we prepare a comprehensive and integrated rollout for one of television's most beloved properties."
How 'Weeds' ended in 2012
Nancy Botwin did a number on her entire family and those around her during her climb up the marijuana trade ladder. By the time the series finale aired, relationships were broken, eliminated, or forever changed.
Her youngest son Stevie (born from her union with kingpin Reyes) wanted to go off to boarding school, Shane grew up to be a damaged bad cop who needed rehab, and Silas wanted to keep his distance from her, preferring the peace and company of his family.
Uncle Andy was off living far away from her too. She'd burned so many bridges and did so many people dirty along the way that redemption seemed like a farfetched dream.
Will the sequel change that? No plot information has been released, but there are so many directions Weeds can grow when it returns so maybe the family will have a chance to mend their little boxes.