The Weirdest Celebrity Couples in Hollywood History
Not every celebrity ends up dating another famous celebrity, and not every Hollywood marriage ends up in divorce. There are plenty of examples of long-lasting relationships, including Tom Hanks and Rita Wilson, and Sarah Jessica Parker and Matthew Broderick. But sometimes, the famous people throw us a curveball with an odd pairing.
Recently, actress Laura Dern and former NBA point guard Baron Davis were caught on camera together, making them the latest strange and unlikely — albeit, super cute — celebrity couple. We took a look back at several of the weirdest celebrity relationships in Hollywood history.
Laura Dern and Baron Davis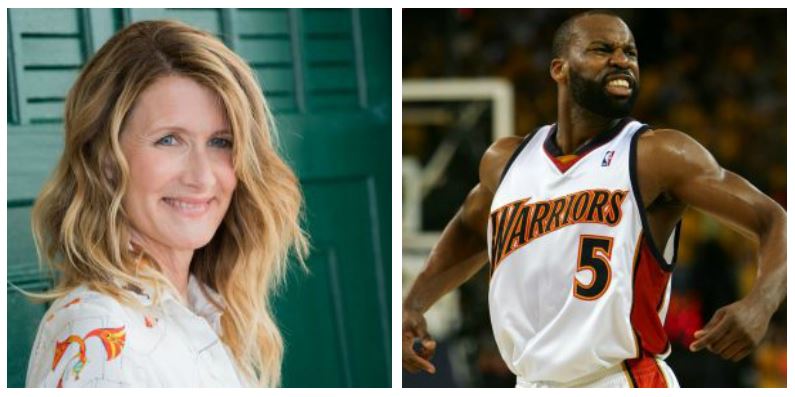 The 50-year-old Jurassic Park and Star Wars: The Last Jedi star isn't your conventional Hollywood beauty, but there's certainly something alluring about Dern. Davis, on the other hand, is a former NBA All-Star that retired from the league in 2012 and is 12 years her junior.
Since his basketball career ended, Davis has been taking up small roles in TV shows such as Sin City Saints and Mozart in the Jungle. Even if they're an unlikely couple, it's hard to deny that Dern and Davis are pretty freaking adorable together.

Macaulay Culkin and Mila Kunis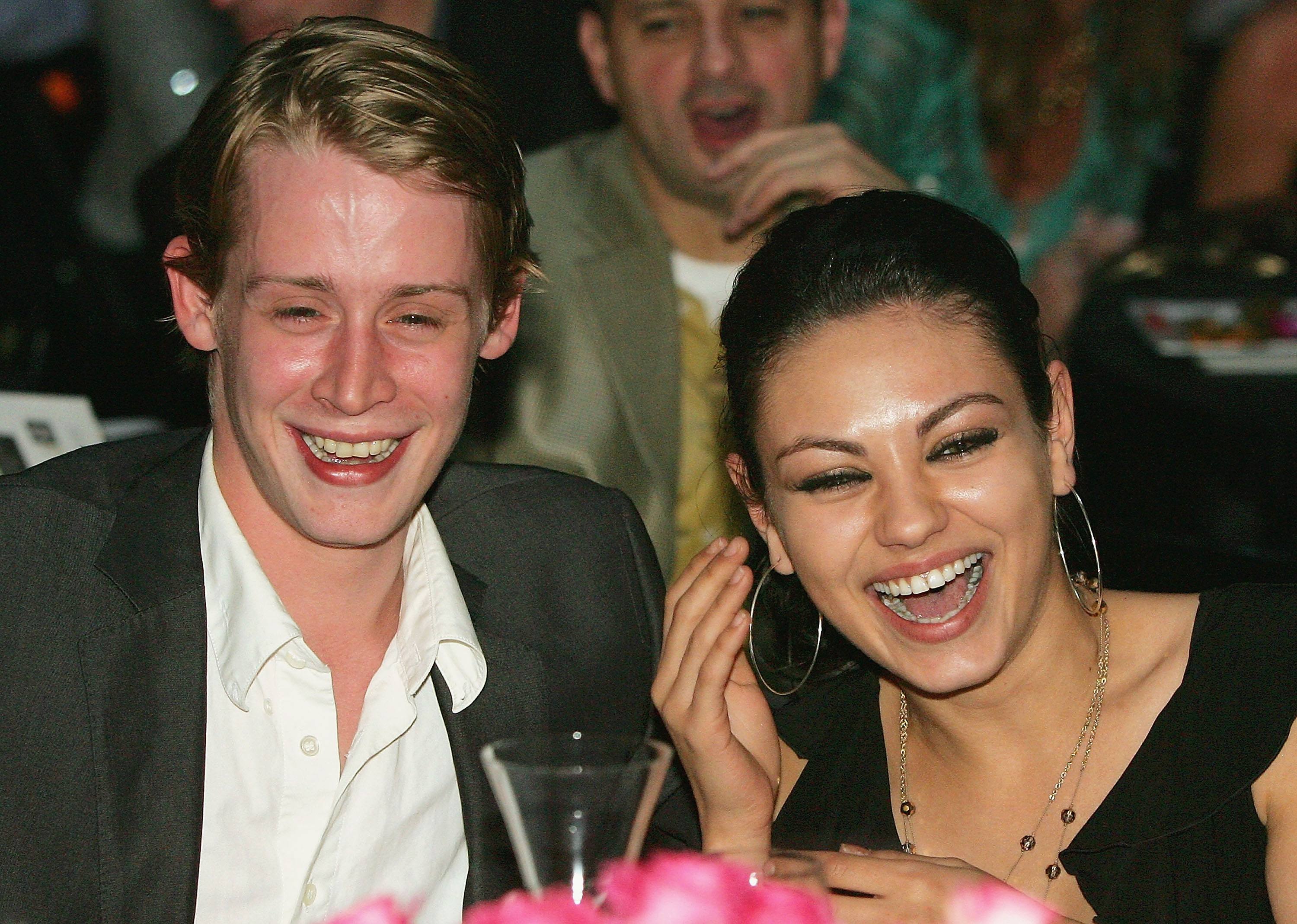 Culkin, the child star most known for Home Alone and Home Alone 2: Lost in New York, had pretty much dropped off the Hollywood map by the time Kunis arrived as a 15-year-old on That '70s Show. The pair started dating when Kunis was 18 back in 2001, seven years after Culkin had last appeared on the big screen.
What made them a truly odd couple was how the adorable young Culkin grew up into a less-adorable adult, while Kunis was absolutely stunning. The pair dated for eight years before eventually splitting.
Tom Cruise and Cher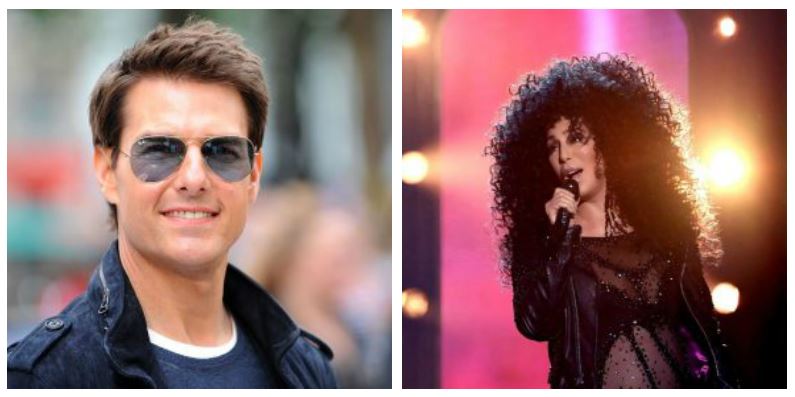 Cruise is most-remembered for his long-lasting relationship with Katie Holmes, or even his previous marriage to Nicole Kidman. But there was indeed a time in the 1980s when Cruise and '70s music icon Cher were an item.
She describes the relationship as a fling, but the then-39-year-old Cher certainly was an odd partner to imagine with a 23-year-old rising star like Cruise. Even weirder, Cher believes they could've had a more serious relationship had their professional schedules not gotten in the way.
Angelina Jolie and Billy Bob Thornton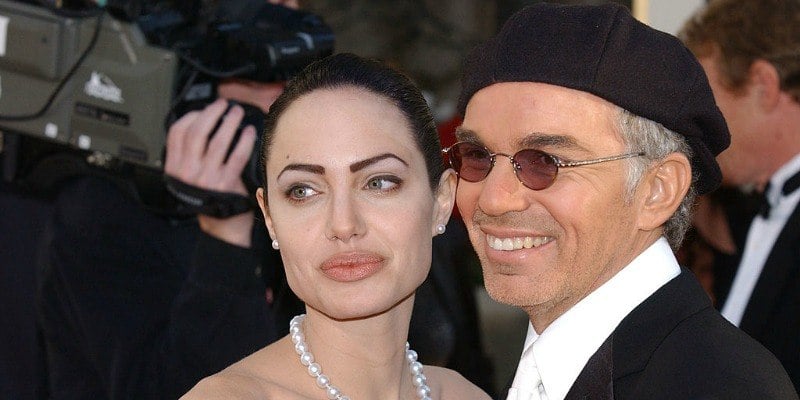 Jolie is probably best-known these days for her long-running relationship with Brad Pitt that recently ended and her humanitarian efforts. Jolie came to fame around the beginning of the new millennium with movies such as Girl, Interrupted, Gone in Sixty Seconds, and Lara Croft: Tomb Raider. And around that same time, she married actor Billy Bob Thornton.
While Jolie was the standard of Hollywood beauty at the time, Thornton — 20 years her senior — was the embodiment of the name "Billy Bob." They remained married for three years before splitting in 2003 due to lifestyle differences.
Kim Kardashian and Kris Humphries
Kardashian rose to fame thanks to a sex tape with former Moesha actor Ray J. Since then, she has become the personification of Hollywood glamour and the "famous for being famous" culture. She has been married to rapper Kanye West since 2014 and the couple has two kids together.
But before her relationship with West, she was briefly married to otherwise-unnoteworthy NBA journeyman Kris Humphries. Most thought the marriage was doomed from the start, and Humphries says he knew Kim was cheating on him with Kanye. But still, what a weird couple.
Dave Coulier and Alanis Morrisette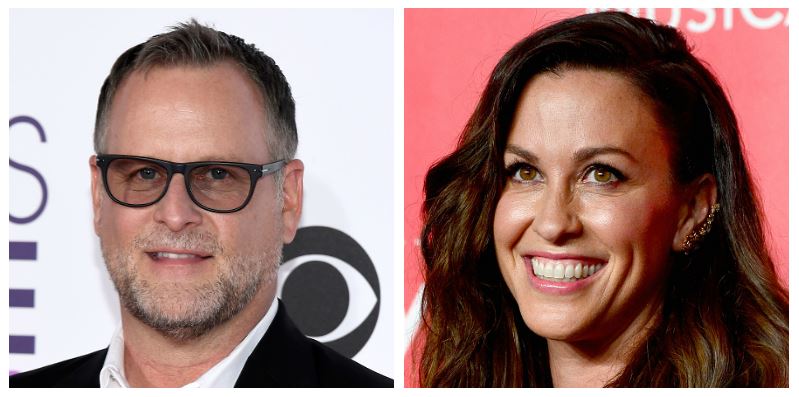 The rumors about this celebrity couple from the early 1990s came about because of the singer's hit "You Oughta Know," which has long been rumored to have been about her relationship with Coulier. The weirdest part of this whole thing with the Full House star and Alanis Morrisette isn't just the age difference, but their ages at the time of the alleged relationship.
When the song became popular in 1995, Morrisette was 21 years old and Coulier was 36. Apparently, the two began dating when she was 18 and he was 33. Ew.
Ashley Olsen and Lance Armstrong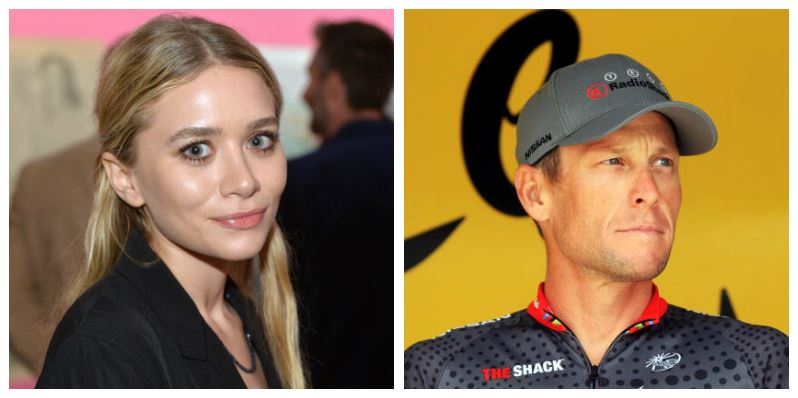 One of the twins behind Full House's Michelle Tanner, Ashley Olsen has always tried to keep her personal life private. She and her sister left acting to pursue a clothing empire, which is going quite well.
Around the age of 21, Ashley had a short-lived relationship with now-disgraced cyclist Lance Armstrong. In his tell-all book, Armstrong describes that he was urged to end the relationship with the former child-star because of their 15-year age difference and the need to protect his image.
Mary-Kate Olsen and Olivier Sarkozy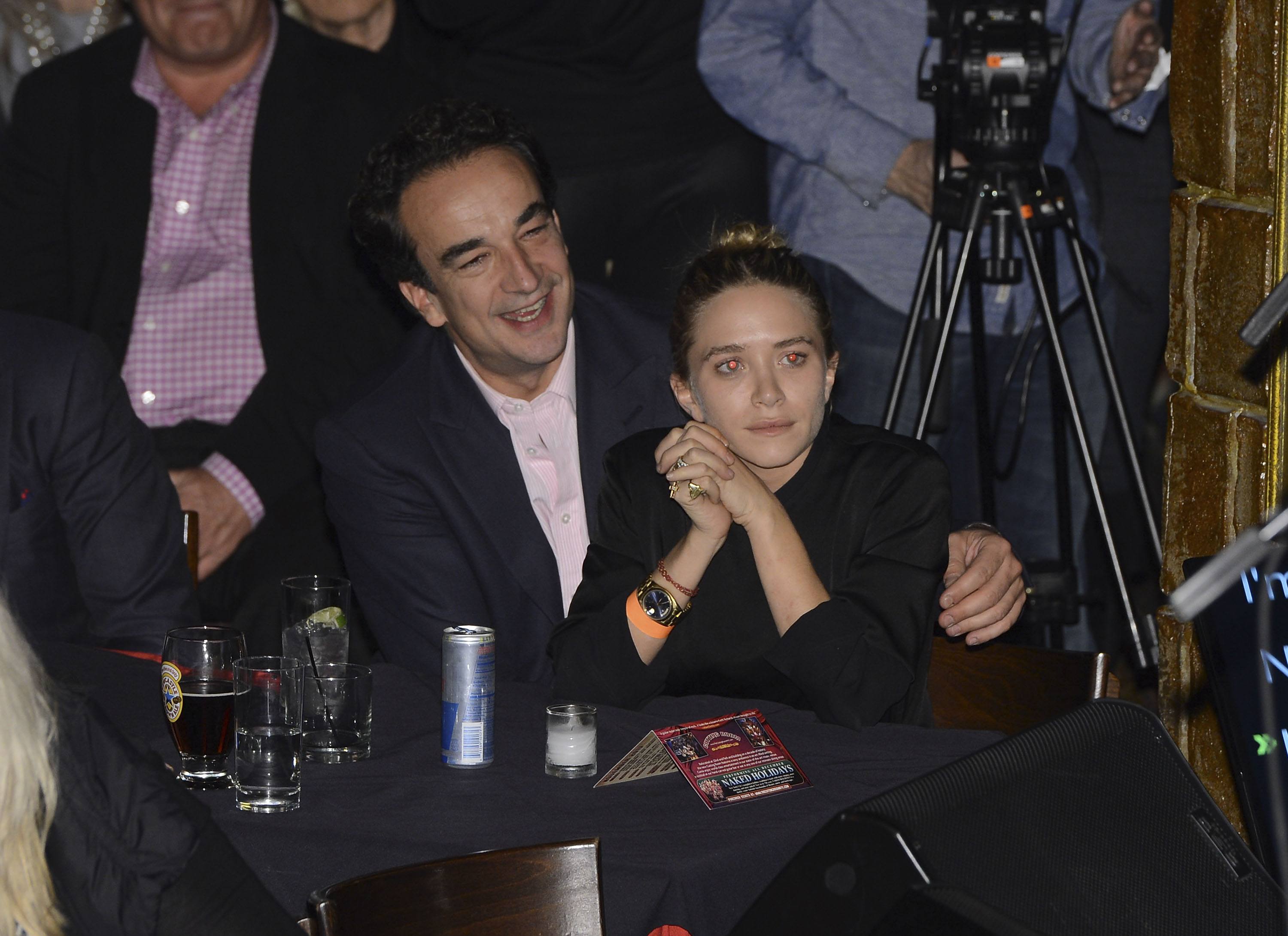 Although she acted more frequently than her twin sister Ashley, including a recurring character on Weeds back in 2007, Mary-Kate has also moved away from the Hollywood spotlight. In 2015, she married French banker Olivier Sarkozy, who is 17 years older than her.
In reality, Olsen is closer in age to her husband's eldest child than she is to him. A fun note is that Sarkozy's half-brother Nicolas is the former president of France.
Fergie and Justin Timberlake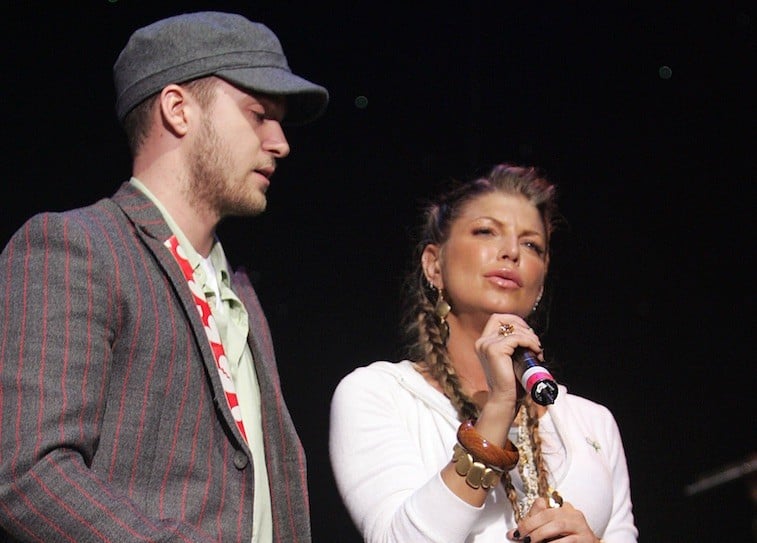 Another relationship with a weird age gap is the one between The Black Eyed Peas star Fergie and former NSYNC lead man Justin Timberlake. She's only seven years older than he is, which isn't all that odd in and of itself.
But their relationship occurred in the mid-90s when Timberlake was just 16 and she was 23, which is icky, if not potentially illegal in some states. According to Fergie, however, they were never all that serious.
Woody Allen and Soon-Yi Previn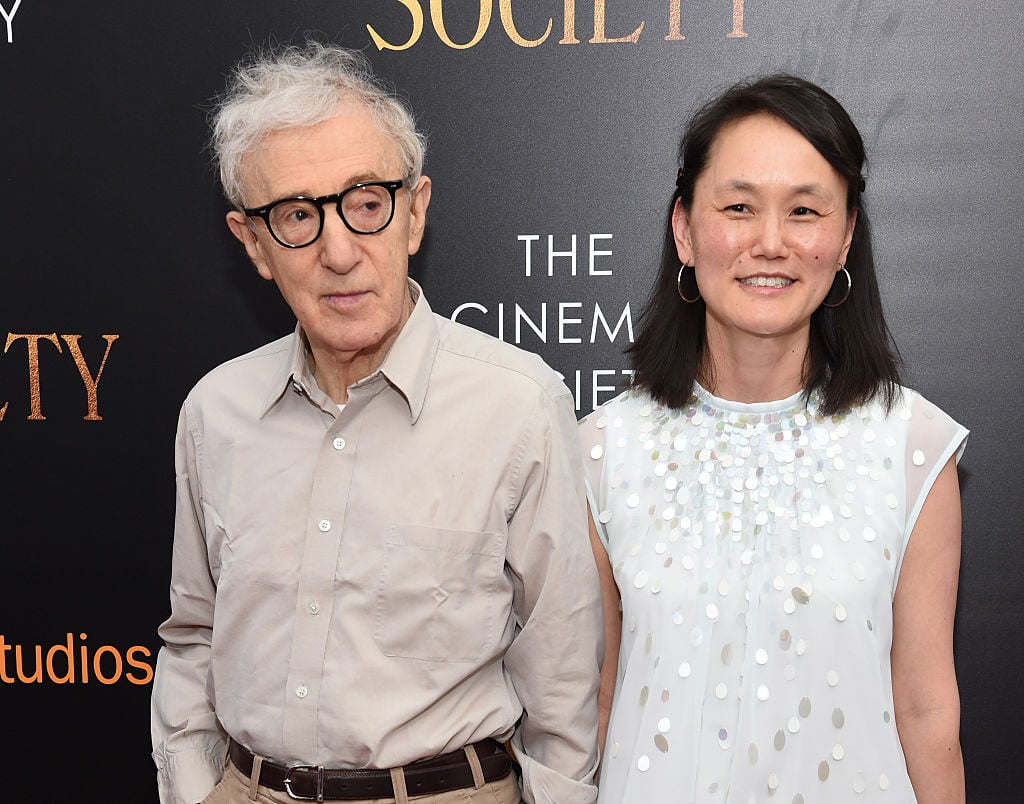 The award for all-time weirdest and grossest Hollywood relationship goes to director Woody Allen and Soon-Yi Previn. Allen dated Previn's mother, Mia Farrow, in the 1980s and was a father-figure of sorts to the young girl. Allen adopted two of Farrow's children and they even had a child of their own.
At some point in the late 80s, Allen and Previn, then barely 18, started a fling that evolved into a relationship, and in 1997 they got married. Maybe nothing illegal happened between the two, but it's undeniably creepy.
Check out The Cheat Sheet on Facebook!