'Welcome to Plathville': Olivia Plath Claims She Was 'Manipulated' By Ethan's Parents
The tension between Ethan Plath's wife Olivia Plath and his parents, Kim and Barry Plath, has been a key part of the first season of TLC's Welcome to Plathville. The Plaths are a big, conservative Christian family with a touring band and a number of strict rules, from no sugar or alcohol to no internet or television.
Olivia married Ethan, the Plaths' oldest son, in 2018, years after meeting him when they were both teens at a Christian family summer camp. But although the Plaths supported their relationship at first, tensions rose as Olivia, a destination photographer, introduced Ethan to pop culture, sugary foods, holiday celebrations, world travel, and even alcohol.
The feud between Ethan's wife and her in-laws has gotten mixed reactions from Welcome to Plathville fans. Some viewers find Kim Plath controlling and judgmental, while others think Olivia overstepped her boundaries by encouraging other Plath children, like the more "rebellious" Moriah and Micah, to follow their dreams of going to college and pursuing a modeling career.
Recently, Olivia took to Instagram to announce she was taking a social media break in order to heal from the criticism. She also made several shocking claims, including that Kim and Barry Plath pushed her to be on Welcome to Plathville in the first place.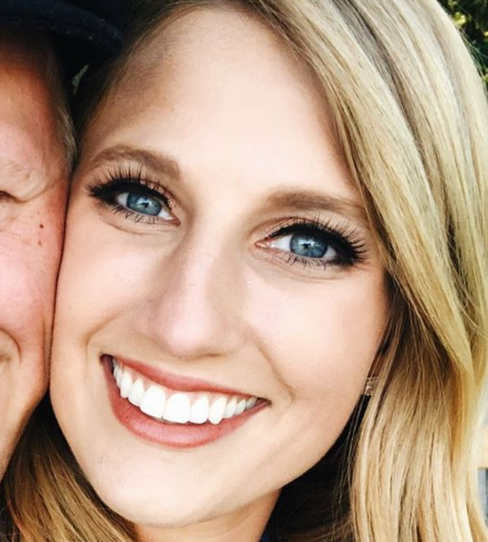 Olivia said she'd be taking a social media break because of 'toxicity'
In mid-Dec. 2019, Olivia, who is usually very active on social media, announced she was taking a break. "Just wanted to get on here real quick and let everyone know that I'm taking an Instagram break," she wrote in a post.
The Welcome to Plathville star then appeared to suggest her in-laws were "bullies" and "narcissists," and possibly even abusive. Although she didn't name Ethan's parents specifically, many fans believed that's who she was referring to.
"I've received so much hate on all of my platforms since our show aired, and while I know that is just part of being in this industry, I don't need to be seeing that negativity and toxicity every day," Olivia wrote. "Bullies and narcissists don't phase me, and if I see someone I love being hurt or abused, it is not in my nature to stay silent."
She took the chance to call out her in-laws for 'speaking ill' of her
The Welcome to Plathville star then dug a little deeper, again seeming to imply that Ethan's family was abusive.
"If this past year for you didn't include getting married and moving 800 miles away, leaving your family behind, processing your childhood and re-discovering yourself, having your in-laws speak ill of you on national tv, and dealing with narcissistic behavior, emotional, psychological and spiritual abuse every day, then you can't understand my story and don't have a reason to tell me why I'm doing everything wrong," she wrote poignantly.
Olivia also said she knew she'd made mistakes, but that those mistakes were amplified by the stress of appearing on television.
Ethan's wife even claimed she was manipulated into being on the show
Shockingly, Olivia even claimed she was pushed into appearing on Welcome to Plathville by Kim and Barry. In some comments, she also claimed that her in-laws' treatment of her was worse offscreen than on.
One Instagram user asked why the Plaths agreed to appear on TV since they don't allow screen time in their own home. "They're getting paid for this kind of screen time," another responded sarcastically. Olivia seemed to agree, writing, "Haha TRUE" in response.
Olivia even suggested that Ethan's parents manipulated her into appearing on the show with her new husband by promising time with his estranged siblings if he agreed. "When TLC didn't want it unless Ethan and I were on it, his parents told me if we filmed with them Ethan could see his siblings again. So we said yes," she claimed of her involvement on the show.
'Welcome to Plathville' fans flocked to the post to support Olivia
While some Welcome to Plathville fans criticized Olivia for her comments against her in-laws and her behavior on the show, others offered their support. "You are a gift from the Lord to help Ethan and all his siblings see the reality of life and help them transition into what it's really like not the bubble his parents have kept them in so long," one commenter wrote.
Another criticized Kim and Barry for allegedly manipulating Ethan and Olivia into signing up for the show. "So they pretty much used the other children as leverage to get you to participate in the show, yet are making themselves look victimized & you as this evil daughter in law. I am so sorry you are being put through this, especially as newlyweds," the fan commented.