10 Celebrities We Can't Believe Don't Have Stars on Hollywood's 'Walk of Fame'
Hollywood's "Walk of Fame" is a series of stars engrained into the sidewalk as a means of recognizing achievements of some of the country's greatest celebrities. Michael Jackson, Carrie Underwood, Ryan Reynolds, and thousands of others all have a precious star on this walk of fame. But there are some stars that don't — and we can't believe that after all of their successes, they haven't been granted a famed spot on the walk. Here are 10 celebrities whose stars you won't see on that infamous sidewalk.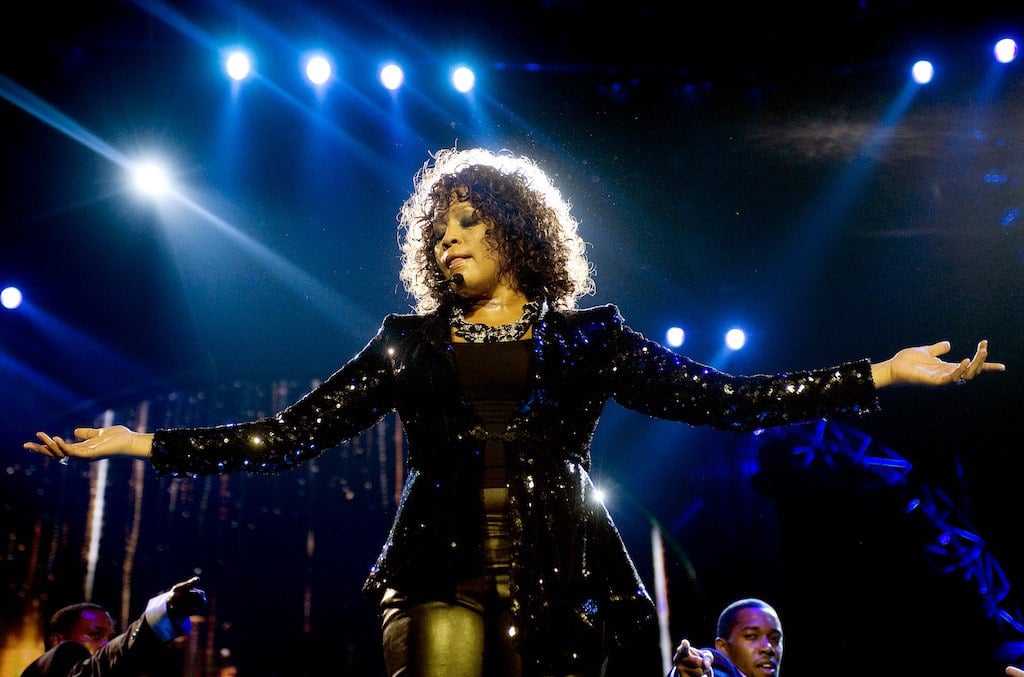 Oprah Winfrey
Oprah Winfrey is arguably one of the most powerful women in the world — let alone Hollywood. But somehow, she doesn't have a star on the Walk of Fame. She's a billionaire who worked her way to the top completely from scratch. And she even expanded into other business ventures, such as Weight Watchers and her own brand of packaged foods. We're not sure why she doesn't have a star, but we know she deserves one.
Whitney Houston
Whitney Houston will forever be an icon. Her untimely death devastated millions and shocked the entire world. But we're also shocked she doesn't have a Hollywood star. With hits such as, "I will Always Love You," and "I Wanna Dance With Somebody," it seems surprising she hasn't earned a spot on the famous walk. Regardless, her fame will live on through her music for decades to come.
Leonardo DiCaprio
Leonardo DiCaprio has always been one to do things a bit slower — let's not forget how many years it took him to win an Oscar. But after all these years, he's still missing a star on the Walk of Fame. You'd think Titanic would have been enough to secure something like that, but even after all of his other incredible roles, the star hasn't been granted. We can only hope he sees it at some point in his lifetime.
Kanye West
Some people question Kanye West's sanity, but nobody questions his talent. Despite it being a bit funkier than what we're used to hearing, the man is a true artist. His style has evolved drastically through the years, but even older songs like "Jesus Walks" are unbelievably powerful and well-written. Yeezy has more talent than many artists today, but he doesn't have a star.
Prince
This one is definitely a surprise. How does Prince, one of the biggest pop icons of all time, not have a special place on Hollywood's Walk of Fame? He's another legend who died an untimely death due to a tragic addiction. But his music was captivating, and he's arguably one of the greatest performers of all time. He even once made the Super Bowl halftime show look like a true work of art.
Carrie Fisher
Carrie Fisher is best known for playing Princess Leia in the Star Wars films, and that alone should have been enough to earn her a star. However, she never saw one during her lifetime, since she sadly died at 60 years old from cardiac arrest. She was also a writer and comedian and was very widely respected in Hollywood — another icon who deserves a star.
Denzel Washington
Denzel Washington had a way of dazzling the audience in whatever role he was portraying. He has won several Golden Globes, a Tony, and two Academy Awards. His role as Coach Boone in Remember the Titans was legendary. His acting could make or break a movie (and it always made it). We can only hope his Hollywood star will come somewhere down the line.
Julia Roberts
Julia Roberts' most memorable role was easily her role in Pretty Woman. It seems like that alone would be enough to get her a spot on the coveted Walk of Fame, but evidently not. The actress also starred in movies such as My Best Friend's Wedding and Eat, Pray, Love. The Hollywood stars reportedly depend on tourist draw, too, so it's possible Julia Roberts has passed her prime as far as popularity.
Bruce Springsteen
Along with several other stars on this list, Bruce Springsteen is one of those legendary musicians who still doesn't have a Hollywood star. The man can put on a concert for four hours straight (yes, he really has done this) and somehow not bore his audience. Springsteen's talent has made him one of the greatest singers, songwriters, and musicians of all time. Plus, he has an awesome band to back him up — we're not sure how this one slipped through the cracks.
Will Smith
Will Smith shot to fame with his role on The Fresh Prince of Bel Air. Since then, he's played some incredible roles from serious movies such as I am Legend to loving comedies such as Hitch. His three kids have followed in his steps with music and movie roles, and he's an all-around stand-up guy from West Philadelphia who built a career out of nothing. He's definitely one of those actors who deserves a place on the walk.
Check out The Cheat Sheet on Facebook!