Wells Adams Thinks We'll See These Women From Colton Underwood's Season on 'Bachelor in Paradise'
Way before romantic hopefuls were swiping left and right on Tinder, they were going on shows like The Bachelor and The Bachelorette in an attempt to find true love. There are certainly some couples from the franchise who have found a lasting relationship. Others, of course, haven't been so lucky in love and were sent home packing without the man or woman of their dreams.
Thankfully, many alums of the show have had the opportunity to find love again — but this time, on Bachelor in Paradise. With Colton Underwood's season having just ended, we're all wondering who we can expect to see on the show. And it seems the BIP bartender, Wells Adams, has a few thoughts on who may be fun to see searching for love on the new season.
Wells Adams thinks Bachelor in Paradise is the best show in the entire franchise
You may know Wells Adams best as being actress Sarah Hyland's boyfriend, but he's also the bartender from Bachelor in Paradise who gets to witness all of the love and drama first-hand. And while The Bachelor and The Bachelorette may have been on long before Bachelor in Paradise was ever created, he thinks it's the most interesting show of the entire series. "Obviously I'm not in charge of who goes there, but to be fair, that's the best f–ing show of all three of them. It's so fun," he told Us Weekly.
As for why Wells loves the show so much, he claims it gives contestants another opportunity to reveal who they truly are to a TV audience. "My experience being the bartender on that show is that the people that you love to hate, you end up loving to love them," he said. "Like, they get to actually really be their true selves on the show and the people that you thought were great end up seeing different than who they were on the previous show."
He mentioned 2 women from Colton's season who could be fun to watch
It seems out of everyone from Colton Underwood's season, Demi Burnett has attained fan-favorite status, as she's never been afraid to speak her mind. Fans were teased that we may be seeing Demi in Paradise during the finale of Colton Underwood's season, as Chris Harrison claimed we may not be finished seeing her just yet. And Wells mentioned her in his interview to Us Weekly as well, as he suspects she could be an absolute joy to have in Mexico. Since Demi was one of the signature villains of her season, Wells said, "I think that Demi [Burnett]will probably come across as pretty normal on Paradise."
Oddly enough, Wells also mentioned Kirpa's name in his interview. Kirpa didn't make a huge splash on Colton's season, though she did make it decently far, and she always seemed to have a good head on her shoulders. Perhaps Paradise is exactly what she needs so fans can see the real her. "Kirpa [Sudik], who seemed totally normal, might end up being really entertaining there," Wells said.
Who do fans want to see in Paradise?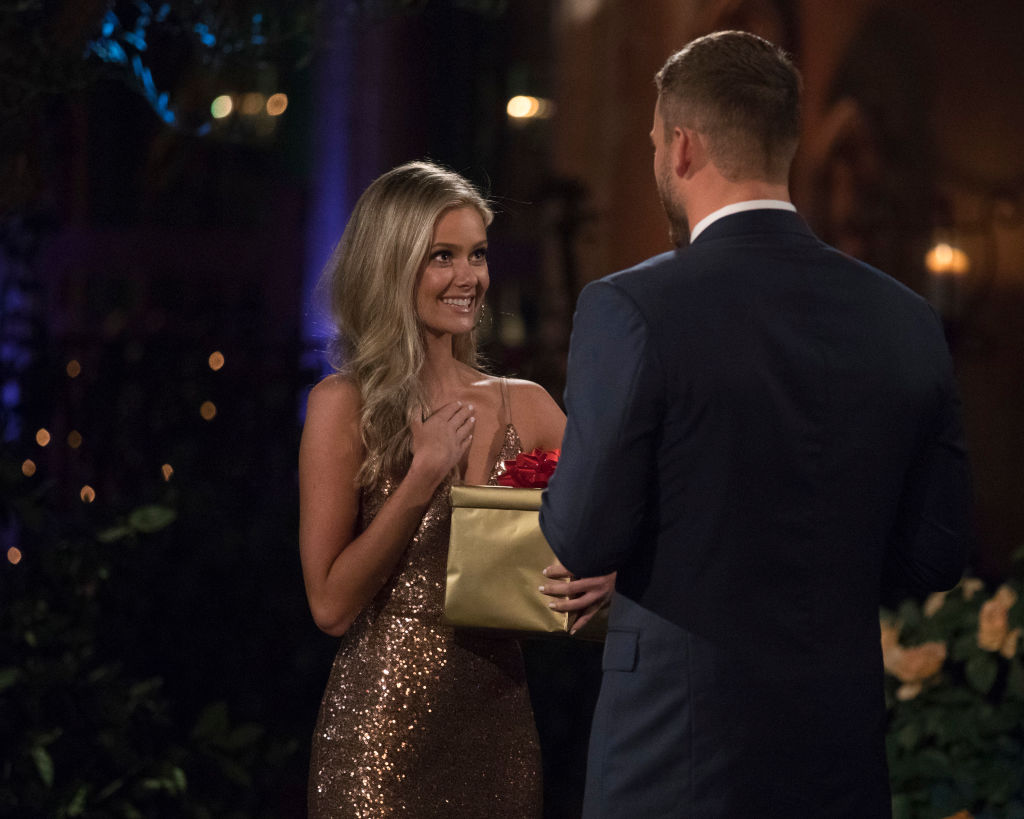 Wells may have his own opinions, but fans have been loud and clear regarding who they hope to see in Mexico. Hannah Godwin, the fan-favorite to win Colton's heart, was left heartbroken when she was sent home without getting to go on her fantasy suite date, and she's spoken about how she would consider going to Paradise, too. As she told Extra TV, "I'd be open to it. I love the beach, and I love love. So I heard you can find both of those things there. It's possible, you never know."
We'd also love to see Tayshia on the beach, too. Tayshia was another one of Colton's runner-ups, and fans loved her maturity during the entire season. We're not sure if she's as willing to put herself out on a limb again on reality TV, but she did note that she'll "never say never" if the opportunity for Paradise arises. We'll have to wait for summer to see who will show up on the beach.
Check out The Cheat Sheet on Facebook!