Wendy Williams Has Harsh Words For Camila Cabello After Racist Comments Resurfaced: 'Sit Down'
Wendy Williams has no problem speaking her mind. If she thinks something isn't right, she takes to her show and discusses it with her "co-hosts" (the show's audience). And on her December 19 show, one of the most poignant hot topics she discussed was Camila Cabello's recent apology for her use of racial slurs and words back in 2012, before the singer was famous. But Williams wasn't taking "I'm sorry" for an answer.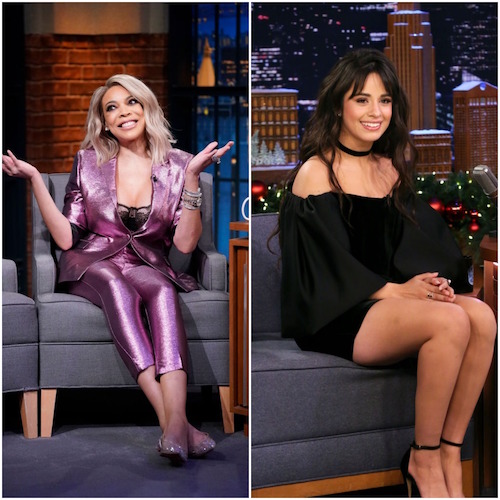 Williams has built a reputation on speaking her mind
Part of the reason Williams' show is so successful is because of how much she speaks her mind. Even if the majority of her audience disagrees with her (which doesn't happen often), Williams still takes to her chair to discuss "Hot Topics" with those on her show and gives her own opinion about each one of them. Williams, who started out as a radio DJ, has been hosting her daytime talk show since 2008 and has grown a massive fan base in just over a decade.
Camila Cabello recently apologized for racist Tumblr posts that resurfaced
Camila Cabello, formerly of Fifth Harmony and now a solo artist with popular songs such as "Havana" and "Señorita," has always been adored by the public. People greatly supported her when she chose to leave her girl group, Fifth Harmony, back in 2016. However, Cabello, who is currently dating singer Shawn Mendes, recently came under fire after racist comments were revealed on her Tumblr account. The comments were dated from 2012, but many people were appalled that Cabello would use such racist remarks at 15 years old. Cabello issued an apology, saying she was "embarrassed" to have ever used those words; she called herself "uneducated" and "ignorant."
Williams called her a 'stupid girl' and told her to 'sit down' with her apology
After Cabello issued her apology, Williams included the news story in her Hot Topics on December 19 — and she didn't have anything good to say about the singer (except that she likes her song "Havana"). Williams explained that everyone is ignorant and uneducated at 15, but they still know not to be racist. She called Cabello a "stupid girl" for the posts and told her to "sit down" with her apology, which received a thunderous applause from the audience. When she asked, rhetorically, whether Cabello's career should suffer from the racist remarks, she answered her own question: "Will this affect her career? I don't know, but we can start the march right here."
Cabello isn't the first person to be flagged by past social media comments
Cabello's situation might sound familiar; she isn't the first star to be haunted by ignorant remarks she made in the past. Kevin Hart was at the center of a similar controversy for anti-LGBTQ tweets he wrote back in 2011; the scandal cost him his job of hosting the Oscars. A number of other celebrities have also had past social media posts resurface, but all of the instances have served as reminders that once something is in writing, it is permanent.