Wendy Williams: Every Celebrity Who Has Feuded With the TV Show Host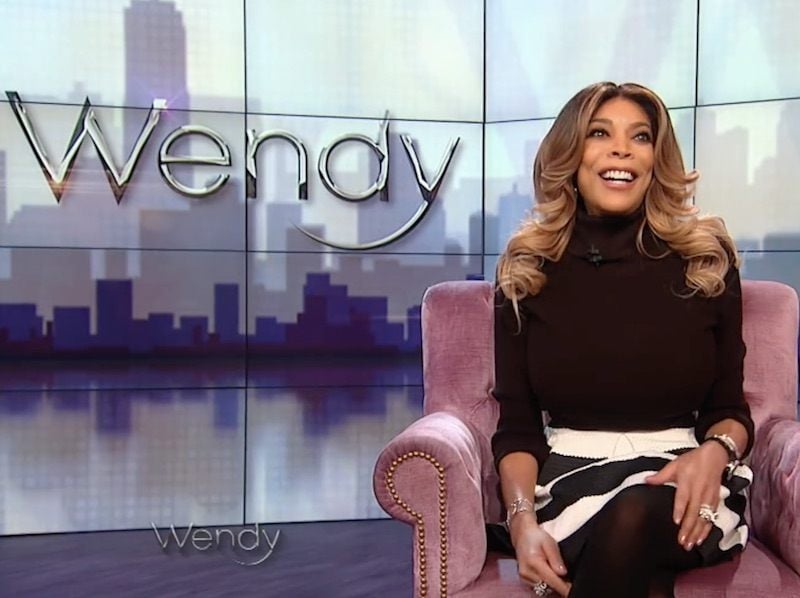 Wendy Williams has been talking about celebrities for many years on radio and television. She is known for saying anything and not really caring if anyone gets offended — so naturally, she has offended many people. But celebrities haven't always taken this in stride.
There are many who fought back on social media, behind the scenes, or even in person when they felt insulted by Williams. This has led to several feuds that include some of music's most beloved legends.
So who wasn't a fan of Williams? Here are 15 celebrities who has feuded with the TV show host.
1. Blac Chyna
The talk show host talked about Blac Chyna and Rob Kardashian's relationship and really showed that she didn't think Blac Chyna was the right woman for him. She referred to her as a woman who "comes from the pole." She then included Blac Chyna's mother Tokyo Toni.
"It's very fun to watch she and her mom Tokyo Toni come up off of the backs of people who don't see through their ruse," said Wendy Williams. Blac Chyna responded to this on Instagram with a picture of Williams and the caption:
Wendy.. Wendy.. Wendy….you lost your motherf***in mind hoe? How dare you speak on me, my fiancé, and my mom like you were at the Christmas table with us?! I find it so funny how you love to talk about Rob and his insecurities like at a point in time you wasn't a fat 400 pound a** bitch on the radio!
2. Mariah Carey
He's the bitch that's fragile! Don't come 4 us unless we call for u #? @WendyWilliams
MY DOCU SERIES ON @enews soon pic.twitter.com/WPabhaJNyo

— Mariah Carey (@MariahCarey) May 27, 2016
Williams was one of many people talking about Mariah Carey's reality show, Mariah's World. But she had some criticisms, calling the singer too "fragile" for reality TV and suggesting Lee Daniels also thought it was a bad move.
The singer took to Instagram and Twitter to respond to them by posting three videos one with the caption, "He's the b**** that's fragile! Don't come for us unless we call for you @wendyshow." In one of the videos, you can reportedly hear Lee Daniels saying "I'm the b**** that's fragile, okay?"

3. Whitney Houston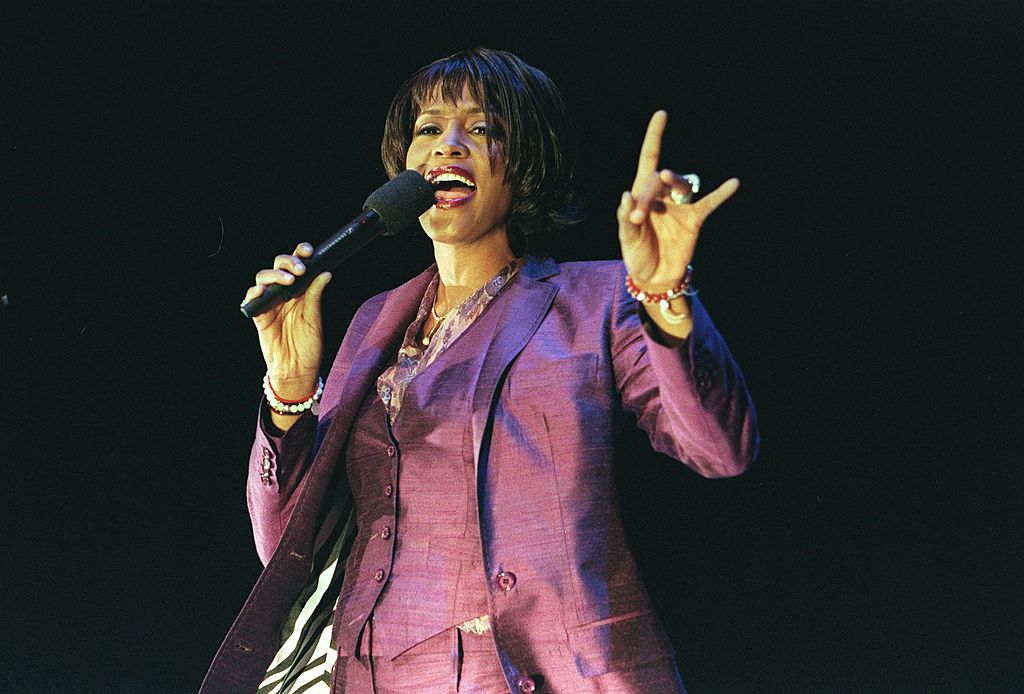 The former radio show host had a long feud with the legend. The two got into a heated argument on air in 2003 because Williams continued to press questions about Houston's alleged drug problem.
Eventually, Houston said to her, "If this were back in the day in Newark, I'd meet you outside."

4. Tupac Shakur
Everyone remembers Tupac's feud with Biggie, but he also feuded with Williams. "I got a beef with Wendy Williams saying I got raped in jail because that ­disrespected me, my family and what I represent," Tupac explained in an interview with Angie Martinez.
He retaliated by dissing her in the song "Watch Ya Mouth," telling her to go on Jenny Craig to lose weight.

5. Will Smith
The movie star stayed pretty clean when he was rapping, but he did create some diss tracks. One called "Mr. Nice Guy" addressed Williams, who also gossiped about him.
The lyrics include "Wendy Williams, you don't know me/I'm not your punching bag/You gon blow me up girl you better leave me alone/Before I buy your radio station and send you home."

6. Lil' Kim
The talk show host criticized Lil' Kim's plastic surgery when it made headline news and compared her to La Toya Jackson. "You've out-La Toya'd La Toya in your new look," said Williams. "Don't blame Photoshopping, blame your plastic surgeon, girl."
The rapper responded on Twitter, with "@WendyWilliams Stop hating on me because U sucked Big's d*** & he didn't want nothing to do with yo a** after that."

7. LeAnn Rimes
Williams didn't approve of LeAnn Rimes explaining her affair with now-husband Eddie Cibrian. When talking about it, she said "It's all very sloppy" and then went on to say why she disagreed with Rimes referring to Cibrian's sons as her boys. "The boys have a mother, and her name is Brandi [Glanville]," she said.
The singer responded on Twitter writing, "All I know is Wendy Williams done pissed my mamma off! I don't wanna be in her path. To say 'I've reserved myself a place in hell?!' I'm incredibly disappointed to see someone with that kind of platform use it for such negativity and could be so mean and judgmental about a situation they know nothing about."
Rimes later appeared on her show.

8. Chris Brown
I hope @ChrisBrown doesn't watch! I'm talking about him on the @WendyWilliams show today and I'm going in!!! pic.twitter.com/QxlHvUM5tH

— Perez Hilton (@PerezHilton) October 8, 2013
The singer is also known for having a couple of feuds. His feud with Wendy Williams started when Perez Hilton tweeted "I hope @ChrisBrown doesn't watch! I'm talking about him on the @WendyWilliams show today and I'm going in!!!," according to E! News.
That definitely got Chris Brown's attention, so he tweeted "Thanks for the publicity. Your insecurities are manifested by your hatred. Princess Perez and wicked witch Wendy." He also called them "Flunkies." This led to a few more tweets between the singer and Perez Hilton but eventually, the feud fizzled out.

9. Method Man
https://www.youtube.com/watch?v=fveP6JOmG94
Williams went on her radio show and broke the news that Method Man's wife had cancer. She even reportedly insinuated that the rapper was having an affair with a doctor, so he, of course, didn't take that well. He had some heated words toward the radio host.
Once things cooled down, he said to the Rolling Stone, "My wife is one of the strongest people on the planet." He continued, "I just want to make Wendy Williams aware of exactly what it felt like to be sitting in that hospital room, watching them pump this poison into the one you love."

10. Sean Combs
Back in 1998, Williams suggested that Diddy might be gay, which led to him reportedly getting her fired from Hot 97 according to BET. But time managed to heal this wound. He has since appeared on The Wendy Williams Show to promote his documentary.

11. Nene Leakes
Williams let everyone know what she thought of Nene Leakes having a graffiti Birkin bag — and the review wasn't positive. The reality star responded saying, "Whether Kim and Kanye have way more money than me or not, I'm out here getting money."
She continued, "So you should at least give me props. Girl, you know I ain't been out of a job. I have worked my a** off out here. I wouldn't have even cared if she criticized my bag. But she tried to lower the cost of my damn bag and then she tried to act like I'm not out here working everyday getting money. Girl, bye."

12. Kim Zolciak-Biermann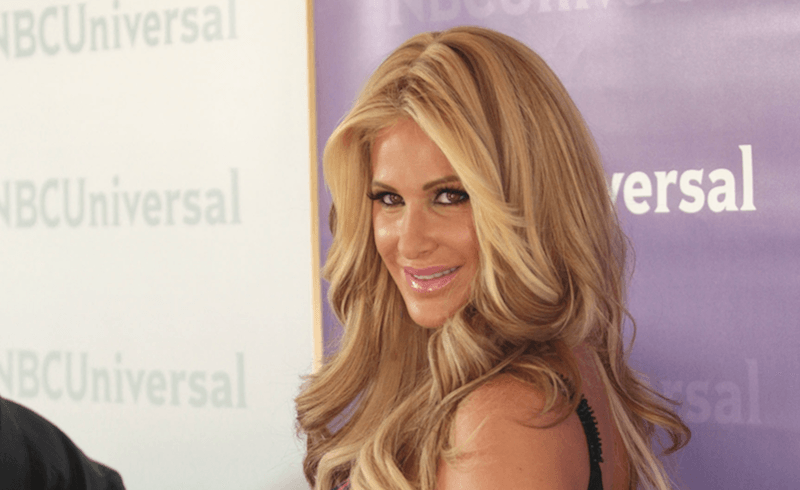 Once again, Williams found herself on the bad side of a Real Housewives of Atlanta cast member. Williams reportedly implied on her show that Kim was faking a ministroke, which landed her in the hospital.
The reality star tried to set the record straight on Instagram writing: Absolutely appalling!! @wendywilliams how disgusting for you to insinuate I "faked" my mini stroke on your show this morning!! You mad cause I didn't come on your show! This clearly shows your warped mentality!!
13. Holly Robinson Peete
Dear @WendyWilliams #ForPeetesSake is resonating deeply esp w special needs #autism families. I know positivity isn't ur thing but it's OK?

— Holly Robinson Peete ??♍️ (@hollyrpeete) April 22, 2016
Carey wasn't the only celebrity Williams dissed for trying to get into reality television. She also insulted Holly Robinson Peete's show, For Peete's Sake. "The bar has been risen," said Williams. "Ms. Peete is 80 years old, she's dating, she's cute but nobody cares."
Peete later responded by tweeting "Dear @WendyWilliams #ForPeetesSake is resonating deeply esp w special needs #autism families. I know positivity isn't ur thing but it's OK." She then wrote, "If u think #ForPeetesSake's only abt cute kids n 80 yr mom dating then u didn't watch it. spraying #shade repellent on U."

14. Charlamagne tha God
The two used to work together on a radio show, but now they don't talk. Charlamagne tha God explained why in his book, Black Privilege. He claimed Williams was fired, and it wasn't on good terms due to her husband.
"He was always extremely aggressive in trying to get more money out of situations," he wrote, according to BET. "He'd yell at and often threaten people till he got what he wanted … I can't lie: It's worked for him and Wendy. But it wasn't how I wanted to do business."

15. Omarosa Manigault
Omarosa Manigault probably has her own long list of celebrity feuds, and it includes Williams. Williams angered the former reality star by how she introduced her on her show and that led to Manigault snatching her book out of her hands. Williams later continued to talk about the feud.
"Omarosa wished her career was my career," she explained to AP. "Omarosa is a delusional, D-list, pathetic woman."
Follow Nicole Weaver on Twitter @nikkibernice.
Check out The Cheat Sheet on Facebook!