Wendy Williams Fights Through Tears to Talk About Her Divorce
Wendy Williams has been living her best life since announcing her divorce from husband Kevin Hunter earlier this year. But even she has admitted to struggling with her new lifestyle. After all, she's now having to balance headlining her popular talk show; parenting her teenage son, Kevin Hunter, Jr.; and navigating the difficult waters of the dating scene. Recently, Williams got a little bit emotional when asked how she's dealing with certain specifics of the divorce, and if she would ever consider getting back together with her estranged husband.
Why did Wendy Williams divorce Kevin Hunter?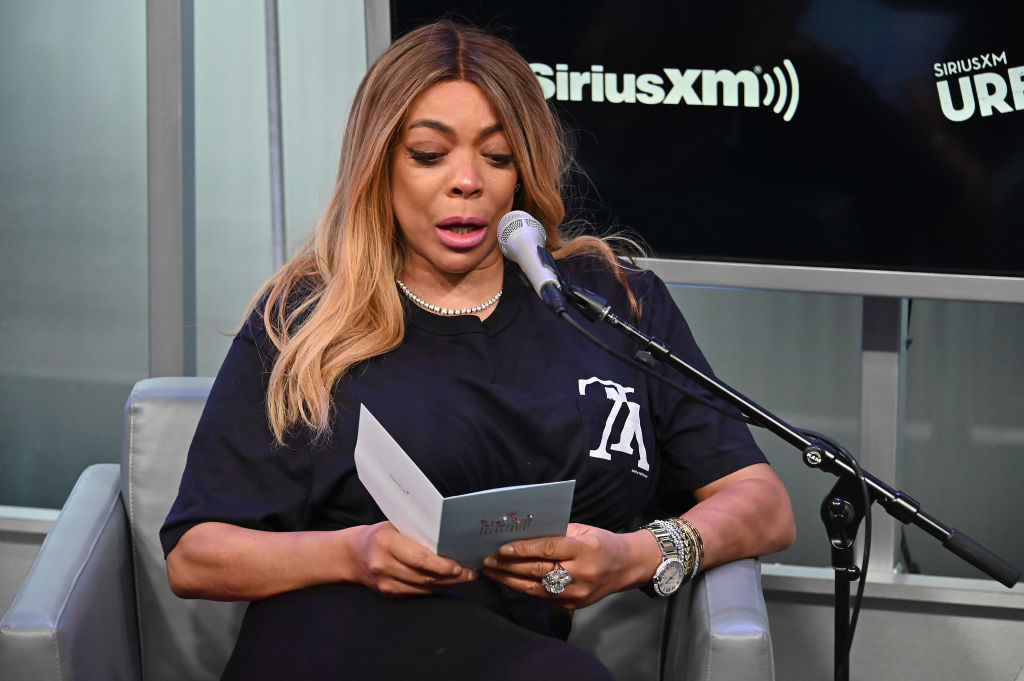 Williams and Hunter go way back — nearly twenty-five years, in fact. In the mid-90s, Hunter was managing a hair salon when he met Williams, who was already a successful television personality. The couple started dating and, in short order, Hunter was acting as Williams' manager, inserting himself into her career decisions. When Williams made the jump to television, Hunter came along for the ride and has since executive-produced The Wendy Williams Show.
Their marriage was never the easiest, and Williams previously admitted in her autobiography that Hunter had cheated on her in the early days of their union. However, the cheating rumors came back in full force in recent years, with gossip stating that Hunter had started a relationship with a massage therapist named Sharina Hudson.
Earlier this year, several media outlets claimed that Hunter had fathered a child with Hudson and that Williams knew all about their illicit affair. During this time, Williams went through a very public struggle with her sobriety and health, all while standing by her man. Still, the affair was clearly taking a toll on Williams, and on April 2019, she had enough and filed for divorce from Hunter.
Is Wendy Williams going to change her last name?
Wendy Williams has been very open with her fans during this transitional period in her life. She has shared many insights on her show, and gotten emotional a number of times, especially when talking about her son, and how he's handling this new stage in her life. Williams has stated that her son loves seeing her so happy and that in spite of everything that has happened between her and his father, they are still a family.
In a recent interview, Williams was clearly taken aback when a reporter asked her if she would be changing her name. Williams teared up as she stated that she would not be changing her name from Hunter, as it is her son's last name. She reiterated that they are a family unit as she prompted the reporter to ask a different question.
Wendy Williams currently has love in her life
In addition to proclaiming that she has no intention of changing her last name at the moment, Williams also shut down the concept of getting back together with Hunter. Williams didn't even let her interviewer finished her question before she brushed the idea aside by saying, "girl, no." Another interesting revelation during Williams' interview: She stated, with a big smile, that she is truly happy.
One indicator that Williams has moved on from her marriage to Hunter is the fact that she recently announced she's dating a doctor. In an early July episode of her show, Williams revealed that she's dating an age-appropriate man with grown children, but declined to mention his name. Williams did say that she's not "in love," but said that she is crazy about her new fling. Whether or not the two start to get serious remains to be seen, but Williams' fans are certainly pleased to know that she's with someone who seems to be doing her a world of good.