Wendy Williams Refuses to Stay Quiet About Kevin Hunter's Mistress
Talk show host Wendy Williams recently confirmed that she filed for divorce from her husband of over 20 years after it was revealed that he was having a relationship with another woman. Although Williams just filed for divorce last month, things already look like they are going to get nasty.
Throughout it all, the former radio host has maintained her composure and taken the higher road, even filing for a no-fault divorce, but how did she just throw shade at Kevin Hunter's mistress?
Wendy Williams has always been open about her personal life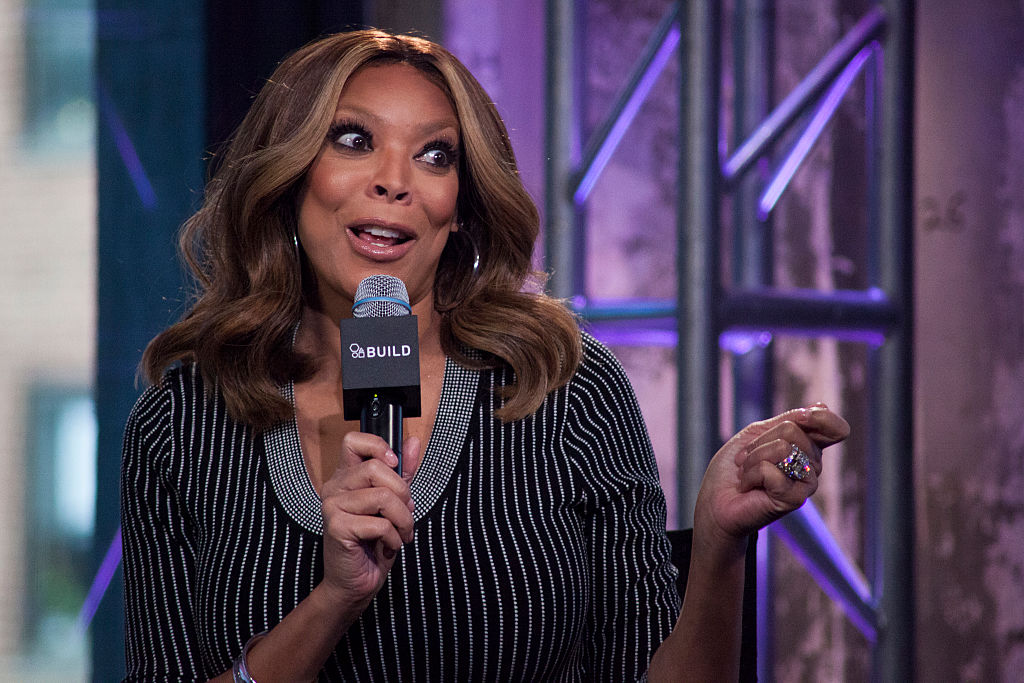 It's hard to ignore the gossip about Wendy Williams lately. The 54-year-old has been a hot topic for the past several months. Williams first jumped in the spotlight when she admitted during her talk show she was staying in a sober house. From then on, the news coverage has become more aggressive and the stories have been nothing short of heartbreaking.
Earlier this year, news outlets began to report the talk show host's husband, Kevin Hunter, was having an affair with a younger woman. Within weeks, this same woman gave birth to a baby girl. The news of the child's birth sent Williams into a downward spiral and she ended up in the hospital after being found drunk the same day that her husband's mistress gave birth.
Williams hasn't been shy about her private life. In addition to sharing her personal struggles with drugs and alcohol, she doesn't hide her marital drama from her audience, even joking that it's kind of funny that she has spent all this time discussing hot topics and now she is the hot topic.
The divorce is already promising to be messy
It looked like things might be amicable between the pair after Hunter issued a public statement about his actions saying he took full accountability for his actions and apologized to his wife. But now it seems there is no tact when it comes to the disgraced TV executive.
As if it weren't bad enough that he carried on a 10-year affair with another woman and by all accounts fathered a child with that woman, Hunter seems to want to pour salt in the wound. According to reports, Hunter has requested alimony and child support from Williams and has asked for her to pay for their son Kevin Hunter Jr.'s college. He has also requested for Williams to pay his attorney fees.
Did Williams quietly diss Hunter and his mistress?
Although Williams has talked about her own life, she hasn't publicly talked about Hunter's mistress, Sharina Hudson. However, it's fair to say that a recent segment on her talk show was directed at Hudson.
On a recent episode of The Wendy Williams Show, Williams talked about a recent appearance that NBA star Steph Curry's wife made on Jada Pinkett Smith's show, Red Table Talk. During the show, Curry's wife opened up about the problem she has with random women approaching her husband and being too aggressive with him. She said women will essentially push her aside and tell her that she "signed up for this."
Williams took the opportunity to call out all women who make the moves on a married man, saying, "There are a lot of women with no respect for a marriage." She paused, giving a sideways glance to her audience before adding, "You know what I'm saying? A lot of women who know your man is married and will have the nerve to be right up under him, right under your nose."
There was little doubt that Williams was calling out Hudson. The talk show host gave her signature grin, twirled her hair, and shared a look of "you know what I'm talking about," with her audience. The camera panned around on the audience and crew members and it was clear that everyone was on the same page.
But Williams wasn't done. Later, as she was wrapping up the segment, she added, "For you lonely girls who can't keep your hands off of other people's men, there's a hot place in hell for you." Sure, Williams wasn't exactly subtle with her remarks. But at this point, can you blame her?