Wendy Williams Reveals How TV Has Changed Her
Wendy Williams has become one of national television's most popular talk show hosts through the years. She started out as a radio DJ but worked hard to rise all the way to the top of entertainment news. Now, she hosts a daily talk show that addresses gossip, hosts celebrity interviews, and offers various lifestyle segments for viewers to enjoy. But she recently revealed how switching from radio to TV has changed her.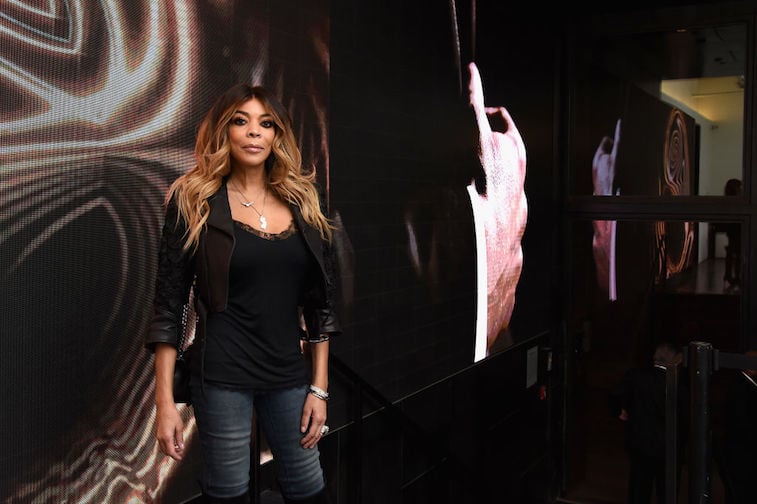 Williams has become known for not holding back her opinions
Part of what makes Williams so loved by fans is her willingness to say anything about anyone. Whether she's reporting the latest gossip about a B-list celebrity or making jokes about the royal family, she treats everyone as an equal — meaning, anyone can be made fun of at any time. Williams has been hosting The Wendy Williams Show since 2008, and since then, it's grown into one of daytime TV's most popular shows. Each morning, Williams reports on "Hot Topics" in celebrity entertainment, where she makes viewers laugh with her brutally honest analyses of celebrity drama.
The talk show host says TV has made her 'kinder'
Williams started out in the radio world. She attended Northeastern University in Massachusetts, where she began hosting radio shows on the college's station, and she landed job after job from there. But as Williams' popularity as a DJ grew, so did her fan base. She received an opportunity to host her own talk show back in 2008 and hasn't looked back since. However, some of the things she said on the radio back in the day weren't always well-received by the people whom they were about, but Williams told The New York Times Magazine in 2019 that she never meant anything in a bad way.
"Some of the things that I've said might have stung," she said in the interview, though she made it clear she wasn't coming from a bad place when she poked fun at people. "I am a kinder Wendy now because I'm on TV." Williams has kept her sense of humor and bluntness, though, which everyone still loves.
She revealed she has no regrets about anything she's ever said or done
Though some of Williams' comments through the years haven't always been well-received, she stands by her word that she has no regrets. "All I can say is that I regret nothing," she said, explaining that her brash words and personality have helped her get to where she is today. "I have a staff. I'm responsible for over 100 people… Believe it or not, they actually like me. Regret, I can't."
Williams went through a difficult year but continues to put her fans first
2019 has proven to be a challenge for Williams, but she seems to have come out stronger than ever. Earlier this year, she told fans she had been living in a sober house to help combat her struggles with addiction (she has since left the sober house and is back to living on her own). Plus, her marriage to longtime partner Kevin Hunter unraveled entirely, with Hunter supposedly fathering a child with his mistress of more than a decade. But through it all, Williams continues to give her fans what they ask for: Sassy, bluntly-put opinions on the world of entertainment.