Wendy Williams Reveals The Surprising Truth About Her Dating History Post-Divorce
Wendy William's heartbreaking divorce didn't keep her down for long. The talk show host has been very open about her love life since splitting from her husband of more than two decades. She's been enjoying her new life and getting to know new men. But some of the details around her dating life might surprise you.
Wendy William's marriage ended after an affair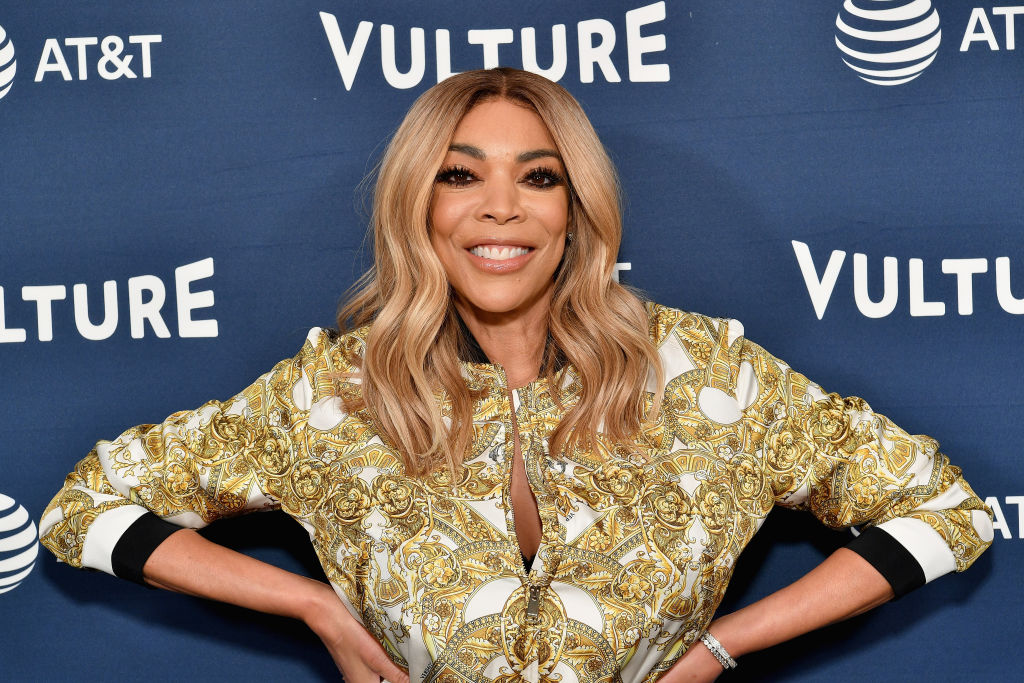 Williams' marriage ended after her husband, Kevin Hunter, was caught having an affair that resulted in a child. Williams was living in a sober house, to focus on living clean from her cocaine addiction, when she learned of the affair.
Not only did Williams have to deal with the devastating news that Hunter was unfaithful, but she had to do it in public when headlines of the scandal ruled the news for weeks. Since that time, she isn't letting the world see her depressed. Instead, she's been photographed out with on the town enjoying the single life.
Wendy William's dating life has made plenty of headlines
Williams has been linked to several men over the last few months. Two especially stood out.
First, Williams made headlines when she was seen out with a 27-year-old convicted felon Marc Tomblin, who she called a "very sexy man" on Instagram. In 2013, Tomblin pled guilty to armed robbery. When asked about the relationship and if she knew of his conviction, William replied to TMZ: "I'm a 54-year-old grown a** woman. I know what I'm doing."
Not only was Williams aware of Tomblin's past, but it didn't bother her. Although, Williams had no intention of getting serious with him. According to her, it was all "no strings attached fun." She made it clear to TMZ that he wasn't her boyfriend and she was still very single.
Next, William reportedly dated a doctor. She shared the details on The Wendy Williams Show when she hinted that she had a new man in her life. "It helps that he's a doctor," she said.
According to Williams, he's also in his 50s and divorced with adult children. "And yes, he's black. I know you were wondering," she added.
Wendy Williams is dating 'many men'
But neither of these relationships was particularly serious, and Williams has hinted that there's more we don't know about. In an interview with Andy Cohen, Williams said: "I see many men."
She has instituted a new rule, however. Maybe she learned her lesson with the felon, but Williams has decided not to date young guys anymore. Instead, she has specific age requirements for the men she dates.
"The youngest would be, like, 48," she said. "The oldest would be 65."
It seems, for now, she isn't in a hurry to settle down with any one person. She's enjoying the single life, and getting to know lots of people. Her life is totally different than it was when she was married. She sold the home that she shared with Hunter and now lives in a luxury Manhattan apartment, which she calls her "bachelor pad."
Even though Williams is busy dating lots of men, she does eventually want to settle down again when she finds the right guy.
"I'm a wife, not a girlfriend," she told The View. "Dating is fun. My dance card has been full."
The Wendy Williams Show has just been renewed through 2021 and the talk show host often updates her audience on her personal life. Since we know she'll still be on our TVs for another couple of years, we can expect lots more juicy details to come out as Williams searches for Mr. Right. Her fans all seem to agree that Williams has been through enough heartbreak with Hunter, and now she deserves to find happiness.