Wendy Williams Says Mike Johnson Is Talking About Demi Lovato Too Much
You know when a person says they don't do something, and then they turn around and do that thing? Yeah, nobody likes that person. But The Bachelorette's Mike Johnson did exactly that in a recent interview and you bet Wendy Williams noticed.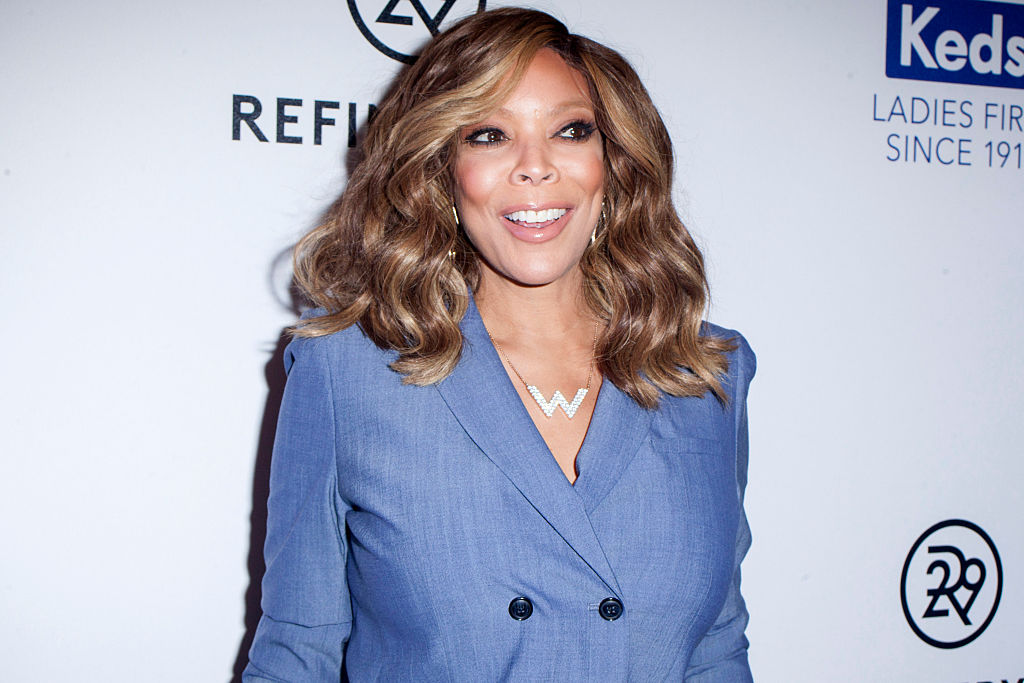 However, that wasn't her only critique of Johnson. It turns out that Williams has a lot of opinions about how Johnson is handling the media with regards to his new relationship with singer Demi Lovato. Here's why Johnson is acting like a hypocrite and what Williams had to say about it.
Mike Johnson says Demi Lovato is a good kisser
Johnson's new relationship with Lovato seems to be going really well, according to his recent interview with the Almost Famous podcast on iHeart Radio. He confirmed that they've gone on more than one date and that she's a sexy, tattooed aggressor. Oh, and she's a really good kisser.
"We've gone on more than one date," Johnson said. "I like her tattoos—we both have a lot of tattoos. Demi has more than me. And, uh, she kisses really well."
He also explained how they got together. Basically, she made the first move.
"She definitely was the aggressor, you know, I find it incredibly sexy," he said.
The fact that she made the first move was really sexy to Johnson because he liked her right back. "Come at me," he joked.
Mike Johnson claims he doesn't kiss and tell
One statement; however, caught everyone off guard. According to Johnson, he doesn't kiss and tell. Except, he did exactly that when he stated what a great kisser Lovato was.
"I personally don't care to talk about, you know, what I do behind closed doors. I'm a gentleman, I'm not going to kiss and tell," he said.
And that's not all, he continued to insist that he doesn't share information with the public about his love life.
"I am very private with my relationships, like, straight up," he said.
The reason Johnson didn't want to spill too many details comes down to a fear that they might not work out.
"What scares me about it is that if Demi and I were not to become boyfriend/girlfriend, right, how would people perceive that?" he said.
If this is Johnson not saying much, we wonder what a full confession would look like?
Wendy Williams critiques Mike Johnson's interview
Fans were not the only ones to notice Johnson said too much. Williams gave her opinion on a recent episode of The Wendy Williams Show, and it wasn't flattering.
"He's talking a little too much… I don't know if they've smushed or not, but he's confirmed they've kissed. You're talking incredibly too much," she said.
According to Williams, Johnson should focus the media attention back onto himself to "better the Mike machine" and "keep fans guessing" about his relationship. If he doesn't, Williams foresees disastrous consequences.
She believes that Johnson may be "blowing his chance" with Lovato by giving out too many details.
"He needs to choose his words carefully. Don't talk about whether she's a good kisser. Like, we care, but we don't care to hear it from you… I don't want to hear that she [Lovato] was the aggressor," Williams said.
Although the criticism may have been harsh, Williams knows what she's talking about. Her dating life has been the subject of constant headlines lately, and she's done a great job of keeping everyone guessing. In fact, except for a few details about which men she's seen, we don't really know anything about her actual relationships with these men.
In the end, though, the real opinion that matters is Lovato's. If she thinks Johnson said too much, he could be in trouble. But if she doesn't care, we shouldn't either.