Wendy Williams Says You Should Stop Believing These Lies About Her
It seems like every day there's a new rumor about Wendy Williams. One source claims she's getting back together with her husband, another claims it just business. Still, some say that her show is getting canceled and the talk show host is on the brink of falling off the wagon. So how do you know what's true and what's just plain made up? The only way to really know what is going on is to go directly to the source. The hosts of Good Day New York recently sat down with the talk show host and Williams helped set the record straight on some of the most recent rumors. Here are the top rumors you need to stop believing about Williams.
Is Wendy Williams working with her ex?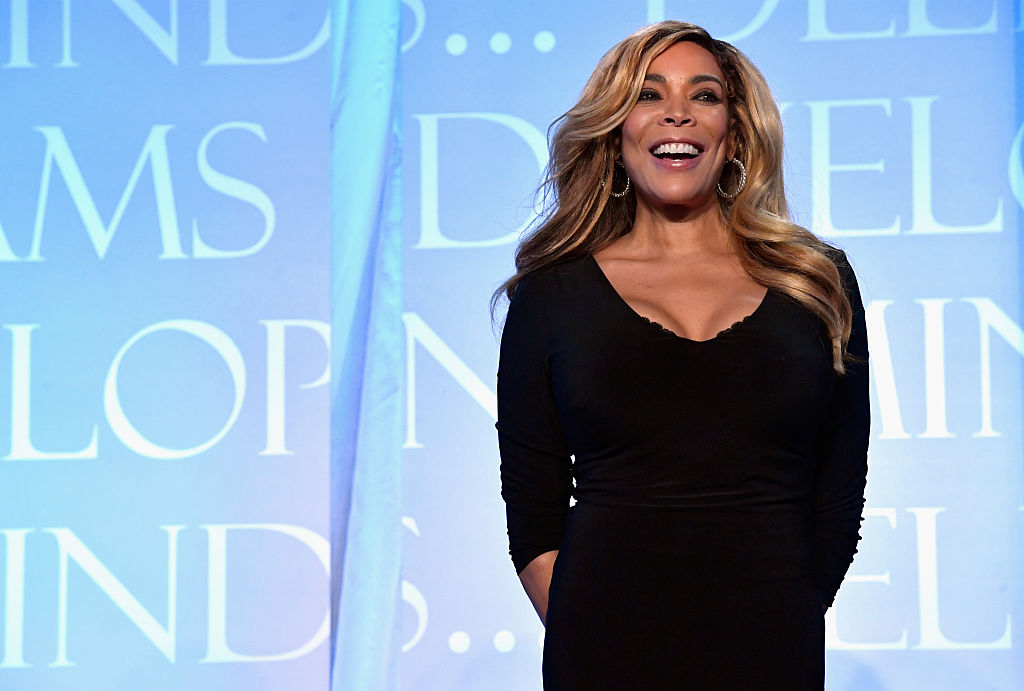 On August 5, The Daily Mail reported that Williams and ex Kevin Hunter would soon be working together again. According to the report, Hunter is set to resume his position as the talk show host's business manager. Hunter previously worked as Williams' manager during the entirety of their marriage but Williams gave him the boot after she filed for divorce.
The Daily Mail claims that the two have already drawn up paperwork with a source revealing: "Wendy and Kevin's marriage might be over but they still have love for one another and she realizes that when it comes to business they had a great partnership, there was definitely magic there."
If this claim sounds outlandish, that's because it is. Williams told the Good Day New York hosts the day after the Daily Mail reported this story that this rumor is simply not true. In fact, Williams told the hosts: "The only thing that me and Mr. Hunter are involved in is getting a divorce finalized." As for the status of said divorce, when asked whether Hunter was making the divorce hard, Williams responded, "That's our business. But if I say I need a divorce yesterday, then what do you think?"
Is Wendy Williams' show getting canceled?
Rumors have been spinning around that the Wendy Williams Show was in trouble since the talk show host began talking about her struggles earlier this year. But according to Williams, this rumor is also false. Williams referenced a rumor that said that the show would be ending after season 11 and again confirmed that this was not true. For extra good measure, she asked the hosts: "Do I look unemployed?"
Williams just wrapped up season 10 of her hit talk show and is currently on hiatus until season 11. Season 11 is set to premiere sometime in September and no, the show won't be taped in LA like some magazines are reporting. Williams told the host that none of the rumors surrounding the show are true. Right now, the 55-year-old is focused on having fun and producing a new show. As a hot topic herself, she says it puts a different spin on the way she does things.
Did Wendy Williams clean out Kevin Hunter's office?
Remember that report that Williams went in and cleared everything out of her ex's office including pictures of the former couple? This one, as it turns out, is false as well. When asked about the rumor, Williams told the hosts that it only makes sense for an office to be repurposed after someone has moved out of it, but she says she wasn't the one that did it. She went as far as to say: "I don't know anything about that…I have no idea what was up there."
But there is one rumor about the show that does appear to be true. Williams confirmed that the morale at the show is better than it has ever been. She attributes this to a change in herself, saying: "It's better now because I've taken the reigns." She continued, "I'm available."