Were Khloe Kardashian and Tristan Thompson Dating When He and Jordyn Woods Hooked Up?
The drama surrounding the Tristan Thompson cheating scandal unfolded on Keeping Up With the Kardashians this week, but there's more to the story — namely, that Khloe Kardashian and Thompson weren't dating when he and Jordyn Woods hooked up. How does this detail factor into the cheating scandal? Were Khloe and Thompson "on a break," so to speak?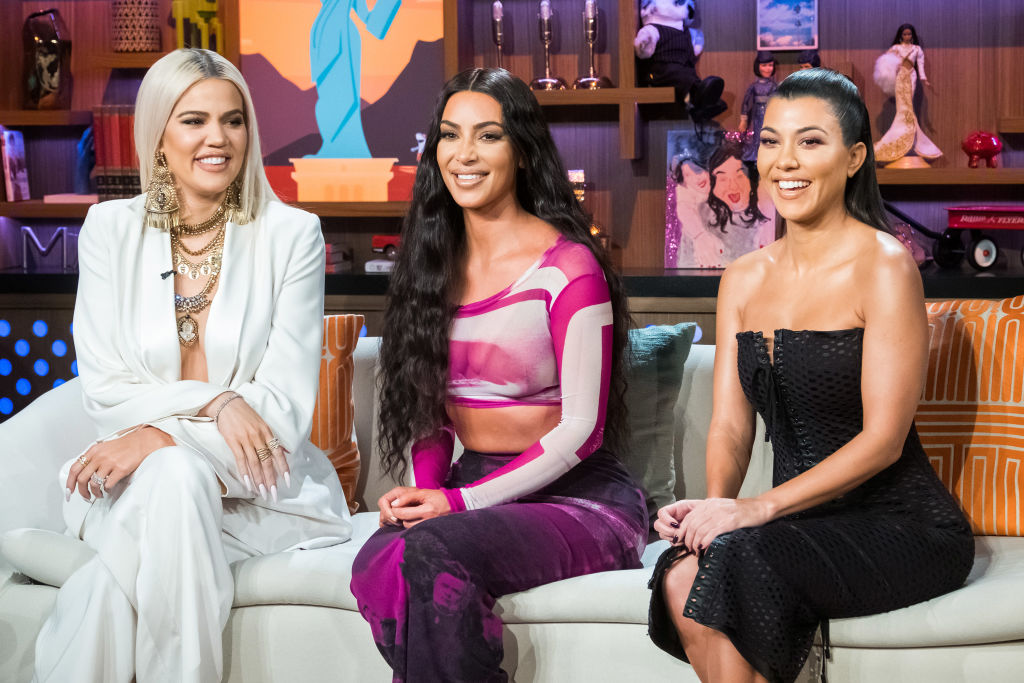 KUWTK rehashed the cheating scandal
On part one of the KUWTK season finale, fans got a glimpse into how the cheating rumors made their way to Khloe and the slow process of her getting all of the details from the involved parties.
Kim Kardashian first got word of the rumors from her friend, Larsa Pippen, and then from there, she and her sisters pieced together the information to figure out the whole story.
Khloe shared her initial conversation with Woods, explaining: "She's not giving me all the information," adding, "She was like, 'He was trying to kiss me' and was like, 'I can't remember if we did or didn't.'"
She added, "I said, 'If you are too nervous to tell me something, you can text me.' And she said, 'Okay, I'll call you in five minutes.' She hasn't called me and that was like, 20 minutes ago."
Khloe later got more details from Woods, who said she was "so confused" and put the blame on Thompson, as she shared: "For Jordyn to know all I've been through with Tristan — literally, my heart is in my eyeballs. She's blaming him. She's like, 'I was so naive.' They're both wrong."
Were Khloe Kardashian and Thompson dating at the time?
While the cheating rumors were devastating, a source notes that things between Khloe and Thompson weren't that great at the time he hooked up with Woods, as they "weren't in a proper relationship" at the time. Not that that detail forgives Thompson's actions with Woods, but it does shine a new light on the situation.
"When the Jordyn drama happened, Khloe and Tristan were not in a proper relationship," a source told PEOPLE, adding, "They had not been for weeks. They didn't even spend Valentine's Day together, which was right before he messed around with Jordyn."
Despite their relationship status, Khloe had hoped to reconcile with Thompson, who she shares daughter True with. The source noted: "But this doesn't mean that it was completely over for Khloe. It was very difficult for her to find out about Tristan and Jordyn. But this is what made her realize that Tristan would never change. It was heartbreaking for her."
Khloe, the insider further shared, "always hoped there was a way things could work out because that's what she wanted for True. She wanted True to live with both her parents."
The cheating scandal showed Thompson's true colors
Thompson had cheated on Khloe when she was pregnant with their baby and the reality star gave him another chance. After the hookup with Woods, however, Kardashian and Thompson broke things off for good.
The source noted: "She was very stressed out and angry with Tristan. It made her physically ill. She was not in a good place. Instead of her going back and forth with Tristan, she made a decision for herself that she needed to never go back to him."
Thompson, the insider noted "was doing everything he could after to get Khloe back," even asking her to "reconsider, but Khloe was too angry and disappointed with him."