'Westworld': Evan Rachel Wood, Aaron Paul, Jonathan Nolan and Lisa Joy Hint What's Coming for Dolores and Caleb
The Season 3 premiere of Westworld introduced the world of the future outside of the park. The long wait for the new season paid off with answers, but only raised a few more questions. Dolores (Evan Rachel Wood) explored the tech company harvesting our data. The show introduced Aaron Paul as Caleb. It showed Bernard (Jeffrey Wright) in hiding, but naturally only made viewers more curious about episode two.
[Spoiler alert: This article includes spoilers for the season premiere of Westworld Season 3.]
After the Westworld season premiere, HBO aired a behind the scenes special featuring Wood, Paul and creators Jonathan Nolan and Lisa Joy explaining the episode and where Season 3 is headed. Westworld airs Sundays at 9 p.m. on HBO.
Evan Rachel Wood sees the parallel between Caleb and William on 'Westworld'
Dolores is on a mission in the Westworld season premiere. Even when it looks like the bad guys have the upper hand, she takes it back. Still, when Caleb finds her in the street, Wood feels their paths are entwined for the rest of the season.
"While Dolores is very hard to kill, she is capable of dying and needing help and being vulnerable," Wood said. "She literally falls into Caleb's arms much like the way she fell into William's arms. So I think we know something's about to begin."
Joy suggests Wood may be right.
"I think Caleb has nothing left to lose and maybe he doesn't value his life that much honestly," Joy said. "But the one thing that doesn't really stop is his capacity to feel for others. So when he finds Dolores, his programming insists that he save her."
Aaron Paul and Jonathan Nolan explain Caleb's life of crime on 'Westworld'
Getting to know Caleb in the season premiere of Westworld, viewers could relate to his struggle to get a better job. It's even more frustrating when he can't even talk to a human being about his application. 
"Lisa and Jonah pitched me this idea for Caleb and of course my mind was blown," Paul said. "Westworld is so ambitious and they're not afraid to take giant swings. This season completely takes Westworld to an entire different level."
So when his construction job with a robot doesn't make ends meet, Caleb turns to the Rico app for odd jobs that aren't quite legal.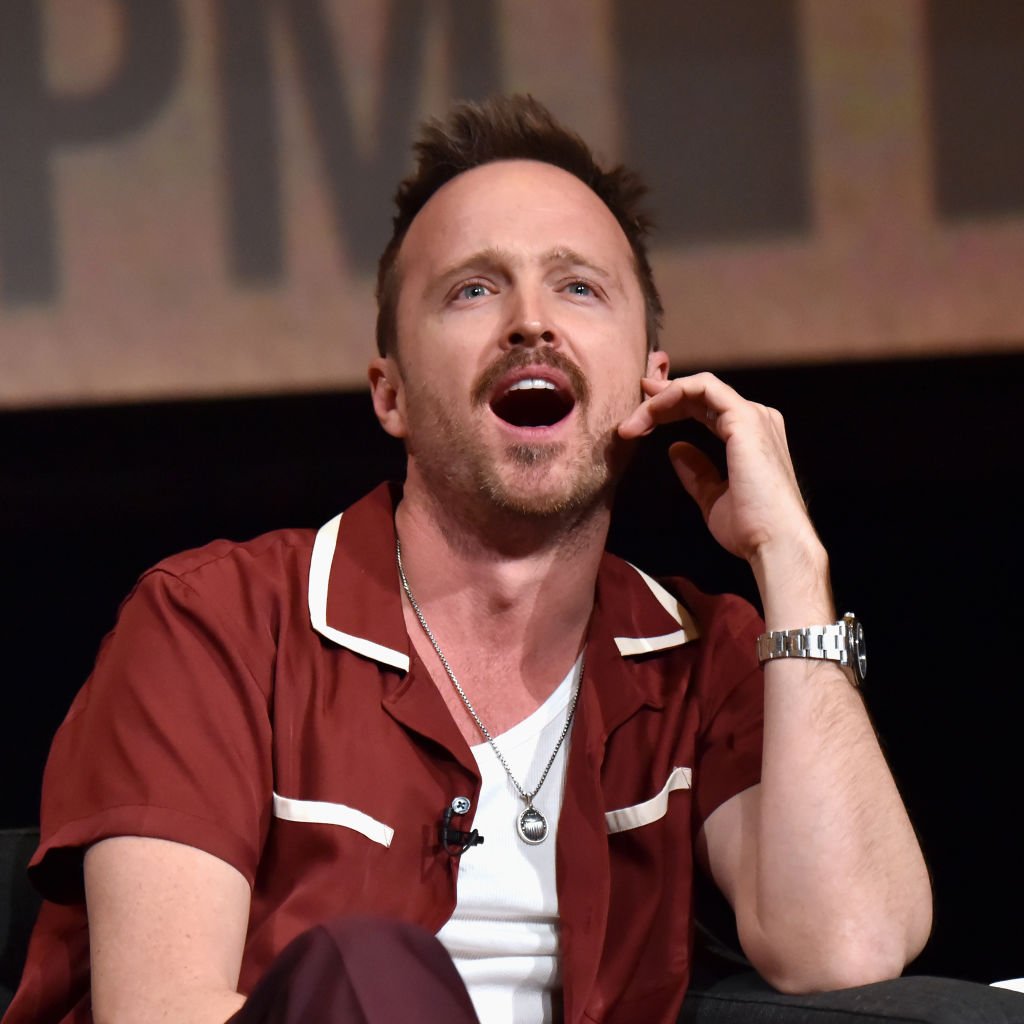 "The Rico app is how Caleb is able to get that extra cash," Paul said. "It's really hard for him just working the construction job to pay the bills."
The technology of Rico isn't that far fetched compared to the world of 2020, Nolan says.
"Crime is a part of our economy. It's not going anywhere. Rico is an app built on the reality of the blockchain which changes the way the internet works. You and I can have a financial exchange of services that the government cannot possibly track or trace. It's infallible meaning I can't cheat you, you can't cheat me. You download the app, specify the level of criminality which you are willing to participate in. Caleb is not willing to particiate in what we call personals: kidnapping, murder, the heavy sh*t. Petty larceny, grand theft auto, sure."

Jonathan Nolan, HBO behind the scenes of Westworld, 3/15/2020
Season 3 will be more optimistic
The first two seasons of Westworld were fairly bleak. The first season came to the conclusion that narratives were inevitable and no participant can change them. Season 2 challenged that but not without costing many lives. Expect a ray of sunshine in Season 3.
"The first two seasons do not point a very warm picture of human behavior," Nolan said. "So for the third season we wanted a slightly more sympathetic take on it. With Caleb, we're introduced to a different understanding of humanity."
Joy added, "We wanted this season to be hopeful. The thing that I've always admired about Aaron Paul's acting is he so easily channels the everyman."
The future of 'Westworld' is Singapore
Nolan said he and Joy always planned to leave the park at some point on Westworld. Season 3 was the time. 
"Lisa and I knew from the beginning that we'd get to this moment and move forward into a new world, building on everything we'd created to that point but then adding to it all of these new things," Nolan said. "The challenge and the thrill of starting to create a whole new range of environments and vehicles, all of the things we had to build for this season, was kind of like in the best possible way starting over."
Nolan said the future is already now in Singapore. Joy agreed.
"We always knew that this season would have a lot of scope and scale so we shot a lot in Singapore where the streets look beautiful and gleaming," Joy said. "It really looks idyllic in a way and ordered, but as Dolores comes to understand the world, she realizes that there is a darkness underlying that order."
The data mining subplot is not sci-fi
If Singapore is already the future, then the data mining subplot is already about 10 years old. Users of Facebook, Twitter and other devices have learned just how much the tech companies track their habits. 
"We live in a world now where between social media, location tracking and phone calls and emails, there is a digital trail for each of us," Joy said.
Nolan just put it in Westworld. 
"What if 30 more years elapse on exactly the trajectory we're on?" he said. "What does that world look like?"