'Westworld' Season 3: Fan Theory Suggests Caleb Is Related to Serac
Season 3 of Westworld introduced viewers to Caleb (Aaron Paul), an ordinary human who's living under Rehoboam's sordid system. But after seeing Engerraund Serac's (Vincent Cassel) backstory in episode 5, some fans think Caleb and Serac are connected, maybe even related. 
[Spoiler alert: This article contains spoilers for Westworld season 3, episode 5.]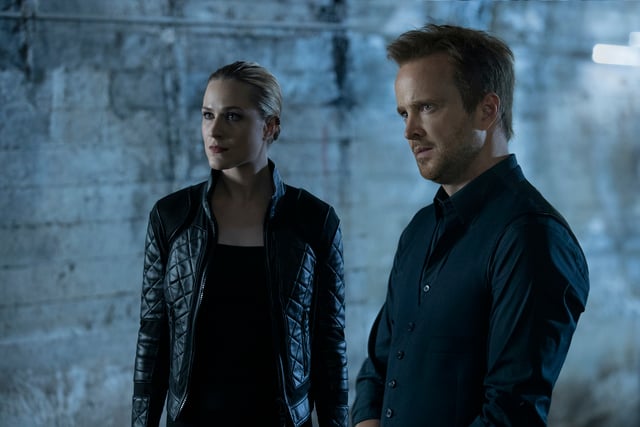 What has 'Westworld' revealed about Caleb so far?
In the first episode of the season, Caleb was introduced as a former soldier who was working through his issues, especially the death of his fellow soldier, Francis. He works as a construction worker by day, but at night, he uses an app to find criminal jobs. Caleb also visits his mom in the hospital, but she never recognizes him. 
However, when Caleb encounters Dolores (Evan Rachel Wood) in episode 3, she reveals she knows things about his past. She knows that his mother left him in a diner when he was a child. And she also acknowledges that he's thought about taking his own life.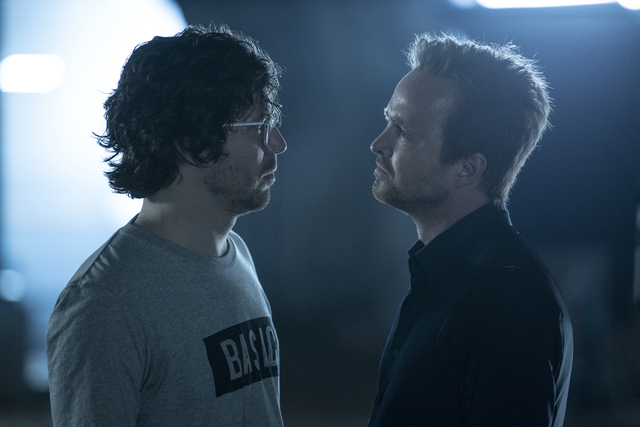 But in episode 5, Liam (John Gallagher Jr.) sees disturbing details about Caleb's past through his high-tech glasses. "You don't even know who you are," Liam tells him, while a flashback scene shows Caleb guiding a hooded prisoner. "You're the worst of them."
What was revealed about Serac
In episode 5, Serac reveals that he created Rehoboam with his brother. They built the system, originally called Solomon, to ensure the survival of the human race. They programmed their AI to predict people's behavior and world events so that they could control chaotic situations before they happen. 
Serac's brother became obsessed with using the system, so he was put in a secret facility Serac built. "My brother is part of a population of outliers, and as long as they are a part of us, there is no future for us," Serac tells Liam Sr. (Jefferson Mays). "Rehoboam sends this group to high-risk sectors like war — a woodchipper to eat them up and spit them out, dead or useless. Isn't helping them better than killing them off?"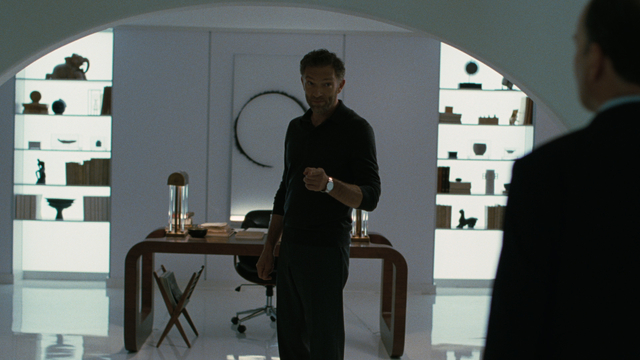 Why some 'Westworld' fans think Caleb and Serac are connected
It's clear that Caleb doesn't remember everything about his past. After seeing the hooded figure Caleb was with, some Westworld fans think he might have been one of the people in Serac's secret rehab facility, programmed to think it was the VA.
"I feel like Caleb is a human that's been programmed to function in society much like how hosts are programmed to function in Westworld," one Reddit user wrote. "I wonder if he's been in that weird hospital before where Serac's brother currently is. Maybe they fix up outliers, wipe their memories, rehab them, and send the patients back out into society."
Some fans think that Caleb might just be Serac's missing brother, and was just programmed to think he's someone else. "One theory is that Caleb is Serac's brother," one Redditor wrote.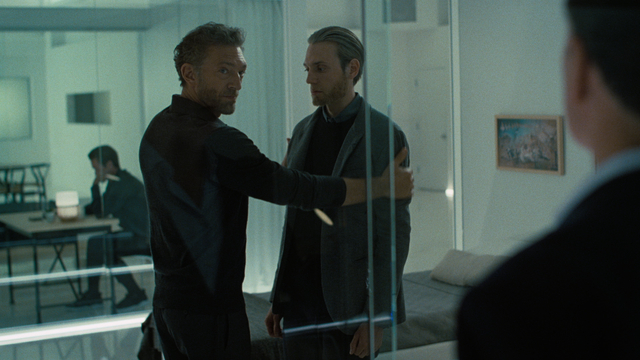 "I strongly believe that too," another Reddit user responded.  "Facts: Liam Dempsey Jr. at the start of the latest episode shat himself upon seeing him with his glasses, then while dying he was saying that it was him that started it all, referring to Caleb! At the start of the episode, Serac mentions that it was his brother's idea to create god-Rehoboam."
One fan thinks that Caleb could be Serac's nephew. "I'm waiting for a big twist here and was thinking that Caleb might be Serac's nephew," the Reddit user wrote. "His mom had mental issues and maybe could have spent time in the same mental institution as his brother. Liam states it was Caleb's fault also when he dies and maybe that ties back. They also never mention Caleb's father."
As fans of Westworld know, literally anything is possible. As the season unfolds, it will be interesting to see what Caleb's backstory really is, and whether or not he's the bad guy his memories depict.