What Actor and Director Are Behind Gary Sanchez Productions?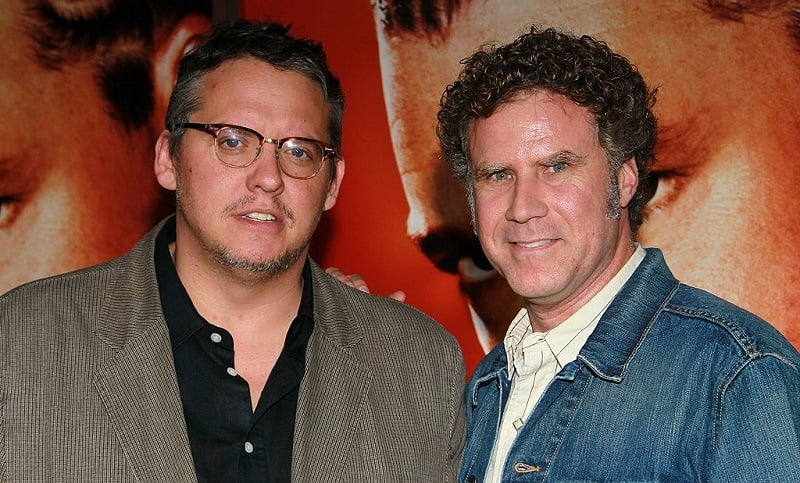 For fans of edgy comedy, the coffee cup and revolver on the Gary Sanchez Productions logo became familiar sights years ago. We've seen the image watching Funny or Die sketches. It runs after the credits of Drunk History. HBO's Eastbound & Down and Succession also sport the logo.
When the trophy for Best Adapted Screenplay went to Adam McKay and Charles Randolph for The Big Short in 2016, the company had its first Oscar. But that was only its latest achievement in over a decade of successes. Though Gary Sanchez himself is a fictional character (outside of the Yankees, at least), the production company bearing his name is the work of McKay and Will Ferrell.
The legend of Gary Sanchez, as constructed by Ferrell and McKay
On the company's mock website (currently "Bajo construccion!"), you'll learn that the name refers to "a film production company spearheaded by Paraguayan entrepreneur and financier Gary Sanchez." Ferrell and McKay flank a man purported to be Sanchez, who "lives like king in poor, unequal country." In brief, it sounds like a joke they told each other prior to making Case de Mi Padre (in which Ferrell speaks Spanish.)
As far as the business goes, no one can laugh off what McKay and Ferrell (along with producers Chris Henchy and Jessica Elbaum) have achieved since 2006. In addition to the Funny or Die site and the hit TV shows, Gary Sanchez has been behind Talladega Nights, Step Brothers, The Other Guys, Anchorman 2, and Daddy's Home. The outfit surpassed $1 billion in box office several years ago.
Coming up next is Vice starring Christian Bale, Sam Rockwell, and frequent collaborator Steve Carell. McKay wrote and directed the film that focuses on Dick Cheney's time in the White House, and it showcases the range of the director — and Gary Sanchez as a whole — in case anyone doubts it after The Big Short.
A partnership dating back to SNL days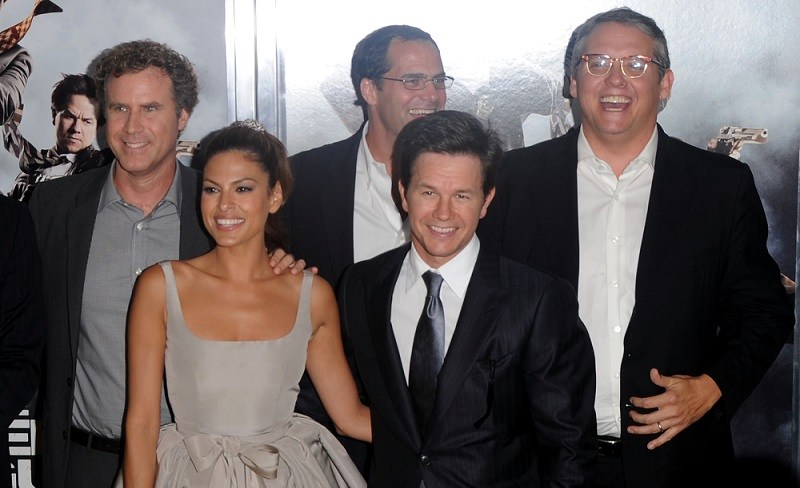 In a Variety piece celebrating 10 years of Gary Sanchez (in 2016), it's easy to see how McKay and Ferrell have succeeded for such an extended period. They have a great rapport that dates back to Saturday Night Live, where both got hired in 1995. It's also clear how much fun they have at the office.
When discussing the absurd Casa de Mi Padre (and Ferrell's Spanish-language part), they cite an obligation to the fictional Sanchez. "That film was in our initial contract," McKay told Variety. "[Sanchez's] exact words were, 'At some point you will make a movie where you don't talk like the white devils, you talk like the true leaders of this hemisphere.'"
Respect from the industry came long ago, and Mark Wahlberg has cited the Sanchez production team as the reason he got into major-league comedy films. Had he not met with McKay and Ferrell and seen the good times they had, he might not have staked his path in the genre. (Wahlberg does excellent work in the underrated The Other Guys.)
In August, a deal announced with Paramount ensures Gary Sanchez will continue to be a force for the years to come. Meanwhile, there's a new development — and a new Sanchez in town. Gloria Sanchez Productions, headed by Elbaum, will be the sister shop of the famed Paraguayan financier's operation.
Check out The Cheat Sheet on Facebook!