What Advice Did Lance Bass Give Lisa Vanderpump from 'RHOBH' About Leaving the Show?
Close friend Lance Bass gave Lisa Vanderpump from The Real Housewives of Beverly Hills some sage advice about staying on the soapy drama.
Bass and Vanderpump have been close friends for years. Most recently Bass took Vanderpump and husband Ken Todd to their first Aerosmith concert. Bass posted a snap with the couple, "I have the pleasure of popping these guys' @aerosmithcherry! Best. Band. Ever!"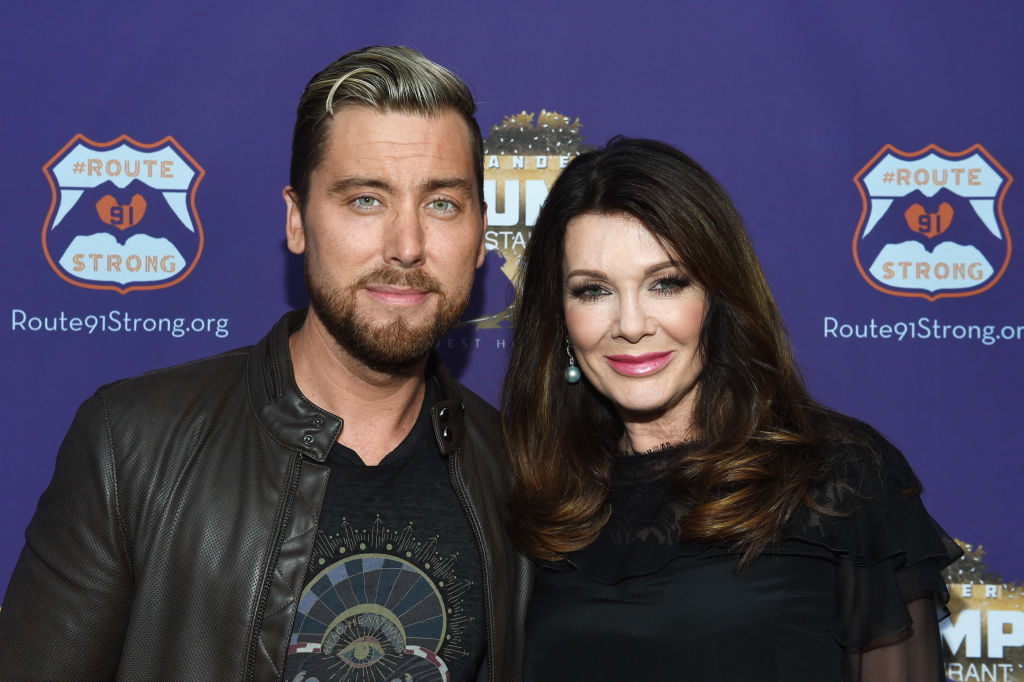 So when he watched how south RHOBH went for his dear friend, he wasn't playing. Like most close friends, Bass is standing firm by Vanderpump and had some very specific advice about how she should move forward.
Bass is all in with 'Vanderpump Rules'
In 2015 Bass told Bravo's The Daily Dish about his friendship with Vanderpump. "Lisa [Vanderpump] definitely is one of my besties. It's real fun to be able to watch [RHOBH] and know someone on the show."
Bass's friendship seems to extend far beyond just Vanderpump. Last summer Jax Taylor suggested that he and Bass might go into business together. He posted a picture on Instagram and wrote, "Our first business meeting so excited for this new project!!!" Bass also showed up at Taylor and Brittany Cartwright's engagement party too.
Bass was a guest on Scheana Shay's podcast in August. "Dreams come true! @LanceBass is on my podcast today!!!!" she wrote on Twitter.
He is completely over 'puppygate'
The season kicked off with a bang as rumors swirled around a Vanderpump Dogs adoption gone wrong. Dorit Kemsley adopted a pup (her second) from the rescue. But when the dog nipped at her children and husband she re-homed the pup. Unfortunately, the dog ended up in a shelter but was swiftly recovered by Vanderpump's team thanks to microchipping.
Although the dog was rescued (and ultimately successfully adopted), Kemsley breached her contract with Vanderpump Dogs. She was supposed to return the dog to the rescue instead of re-homing the pet herself. Vanderpump seemed to want to move past it, but the women insisted that Vanderpump actually planted a story in the media to paint Kemsley in a bad light.
Now Vanderpump is not speaking with cast members (for the most part). Bass told Hollywood Life the "puppygate" drama is nothing all that new for Vanderpump. "It's ridiculous. Unfortunately, the last few seasons of that show is the same thing. One person says something, the other person hears it a different way and then it's a whole season of fighting on, what I heard. It's so petty and ridiculous, I'm over it."
Bass advised Vanderpump to change her focus
Bass doesn't think the environment is healthy for his friend. "I'm trying to force her to quit that show," he revealed to Hollywood Life.  "She cares what people think. She didn't come from entertainment or anything like that. So she was thrust into the spotlight."
He adds that it is natural to want to defend yourself when people are being so negative. "So she still is that kind of person that just wants everybody to like her," Bass says. "It kills her when people think badly of her or are misinformed on something she would say. Yeah, it's little ridiculous, but the other girls aren't looking so hot right now. They're getting trashed by the fans."
But rather than stepping completely out of the spotlight, Bass believes Vanderpump should pivot to Vanderpump Rules as her primary focus. Because he sees it as "a better show anyway."
Does he think she'll leave RHOBH? "She loves Bravo, she loves that show," Bass told Hollywood Life. "I have a feeling that she's still going to stay on, but I'm going to do everything I can to say, just take a break. Not leave forever. Just take a little break right now, you know? Pull back and come back in three years."
Check out The Cheat Sheet on Facebook!