What Aging Celebrities Have Said About Getting Older
Aging can be a tricky subject for almost anyone that you ask. As we age, we face our own mortality, and we look back on our lives either with fulfillment or regret and sometimes even a mixture of both. With new technologies and medications, people are living longer healthier lives. However, our favorite Hollywood stars face more challenging factors when it comes to encountering their wiser years.
For women, in particular, stardom has a time limit. Massive movie roles tend to go to 20-something starlets who have just recently stepped on the scene. Our beloved veterans are usually pushed aside for other less meaty roles. Though men seem to have a longer shelf life when it comes to Hollywood, they still face discrimination and ageism. Despite all of this, many stars aren't letting their age deter them from living their best lives.
Here's what some older celebs have said about aging. You'll especially love Cher's sassy statement (page 13).
1. Diane Lane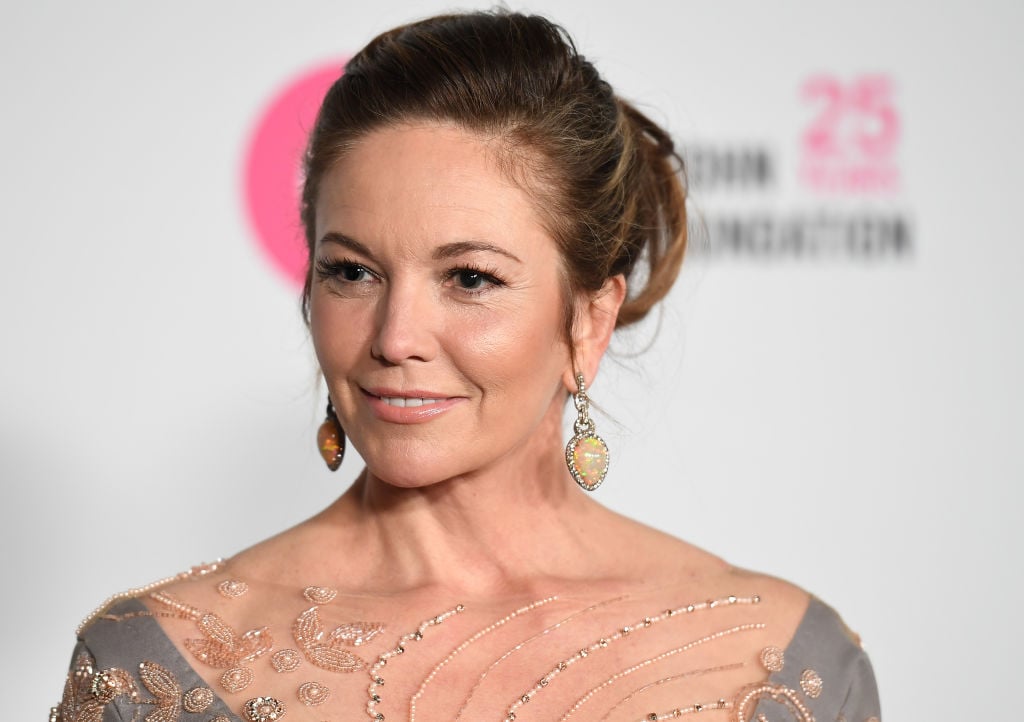 Lane takes comfort in aging 
Man of Steel actress Diane Lane has been in the entertainment industry for decades. She has watched it shift and change, and her roles have evolved along with it. From her film debut in 1979's A Little Romance to the 2002 thriller Unfaithful opposite Richard Gere, Lane embraces it all as it comes. In fact, she thinks aging makes her a bit more human.
The Under the Tuscan Sun actress told Good Housekeeping, "I take comfort that aging happens to everybody. It's part of life. Yes, it bothers me when I have lines or puffiness or droops. But it connects me with the human race. Just like the weather is the great equalizer, so is aging."
Next: A former Beatle who says aging has helped him learn who he is.
2. Ringo Starr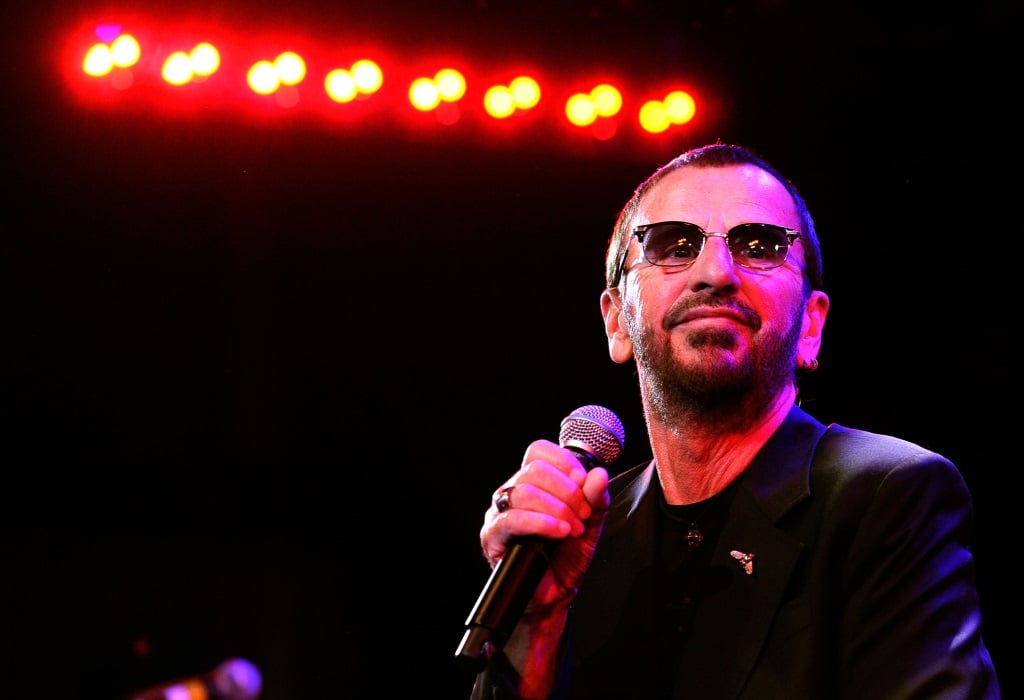 Starr says aging has helped him find himself
Former Beatle Ringo Starr has embraced life as it comes. The English musician rose to fame as a teen in the 1960's as The Beatles' drummer. Since then, he has gone on to write songs, act, and do everything else in between.
For Starr, aging has been about learning more about himself. He explained to The Los Angeles Times, "I feel the older I get, the more I'm learning to handle life … being on this quest for a long time, it's all about finding yourself."
Next: A media legend who honors getting older. 
3. Oprah Winfrey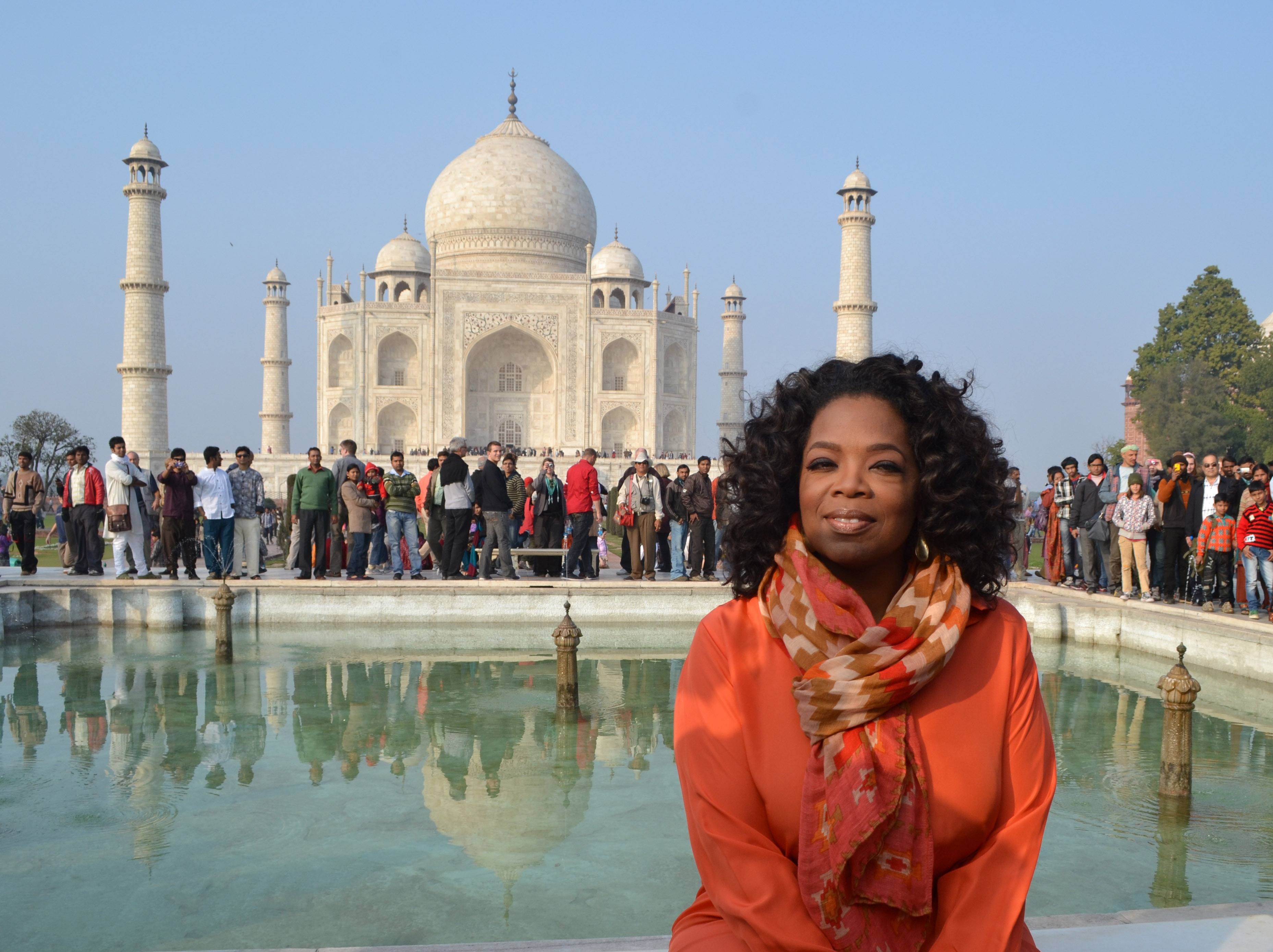 Winfrey honors the lessons that come with aging 
OWN CEO Oprah Winfrey is the queen of wisdom, and quite frankly like everything else in her life she has embraced aging. Though she already had such a massive career as a talk show host on the beloved Oprah Winfrey Show and as an actress in everything from Beloved to The Color Purple, Winfrey isn't afraid to reinvent herself.
With her own television network and a spokesperson for Weight Watchers, Winfrey is just getting started. On Oprah.com she revealed, "Every year should teach you something valuable; whether you get the lesson is up to you. Every year brings you closer to expressing your whole and healed self. I celebrate that. Honor it. Hold it in reverence. And I'm grateful for every age I'm blessed to become."
Next: A Hollywood legend who reminds us all to just keep living. 
4. Robert De Niro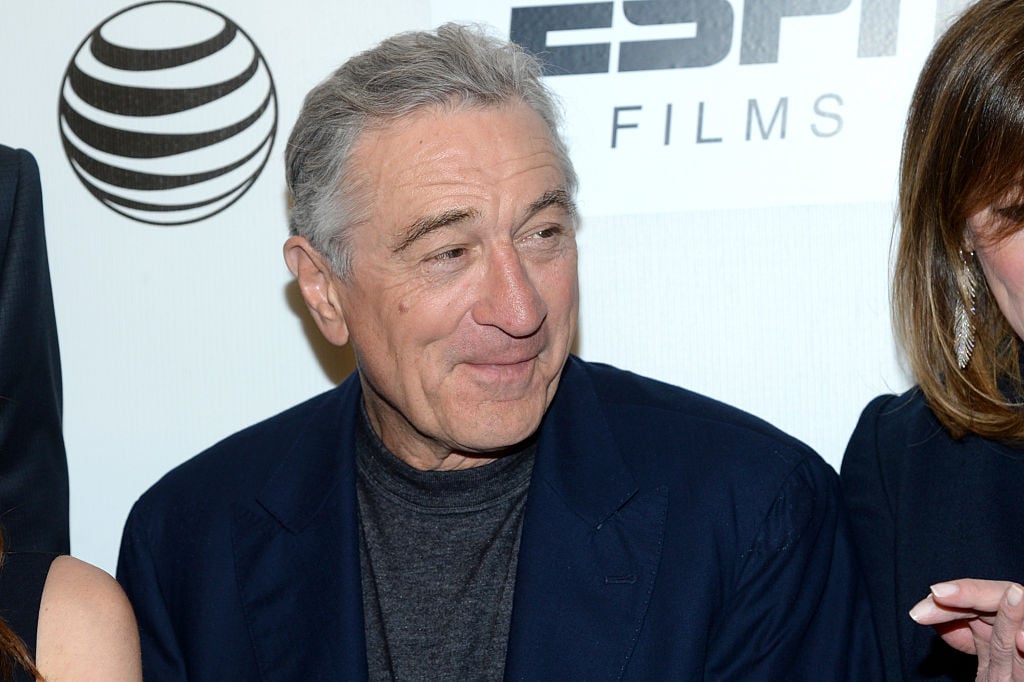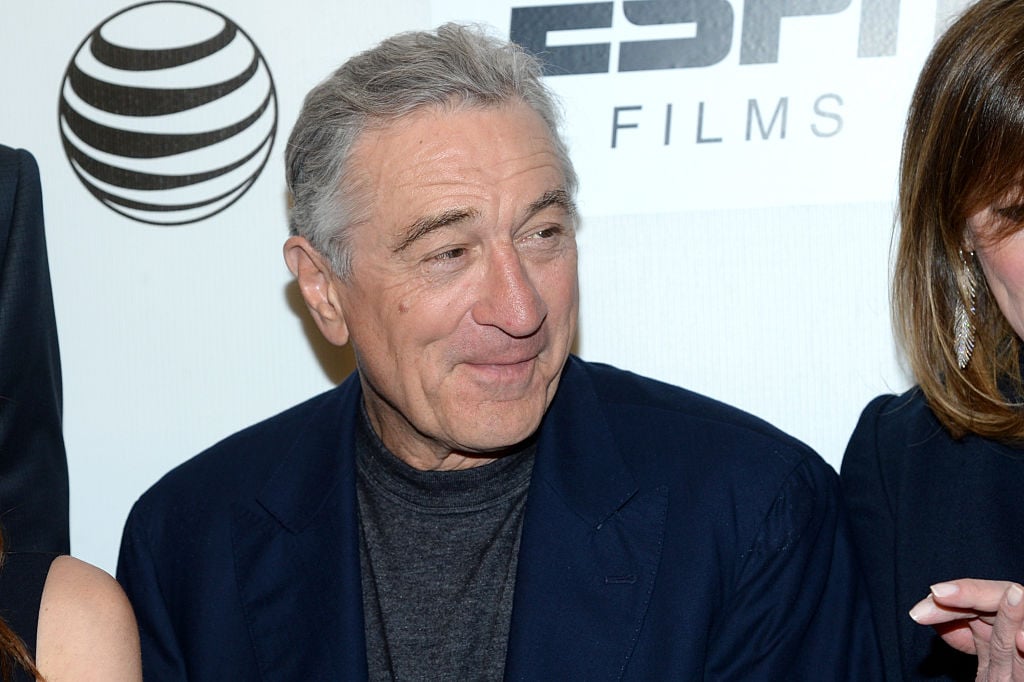 De Niro says you can't understand the aging process until you're going through it
From Goodfellas to Taxi Driver, and The Godfather Part II, Robert De Niro is a Hollywood legend. As he's gotten older he's embraced different types of roles like Dirty Grandpa and The Intern. He's also been outspoken when it comes to politics and voicing this opinion. Aging is something you feel, but it doesn't have to change who you are.
The Academy Award winner told Act Two Magazine, "So here's the thing about aging: You feel it. There are a lot of people who are they can understand. Someday they will."
Next: A legendary actress who doesn't believe in retirement. 
5. Judi Dench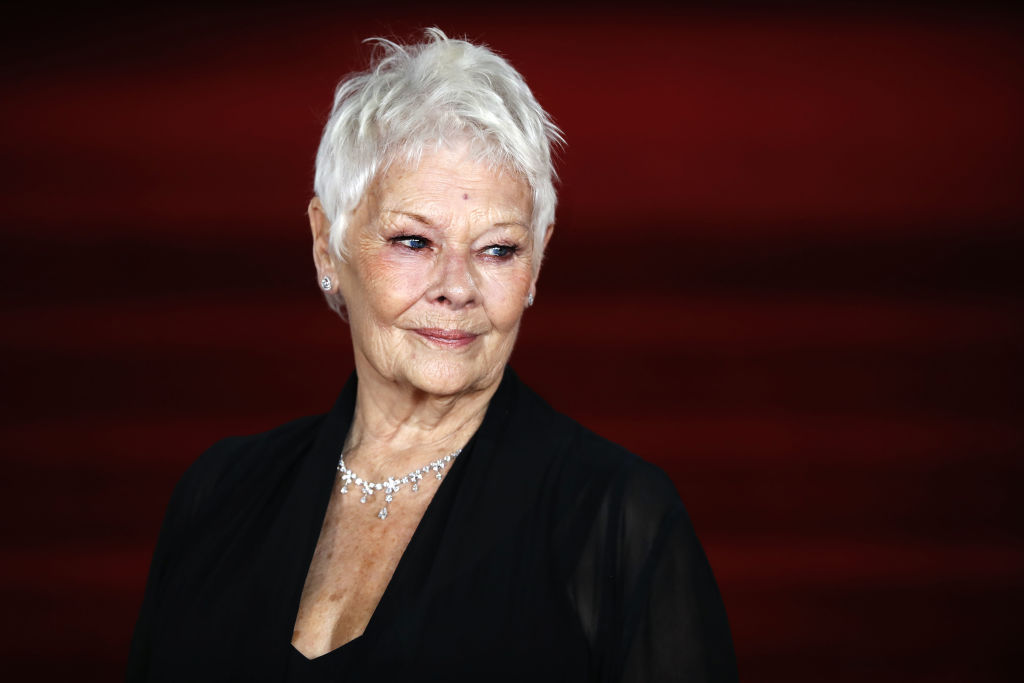 Dench doesn't believe in the word "old"
Dame Judi Dench doesn't believe in aging. In fact, she thinks it's pretty rude for folks to assume that she 's ready to slow down or sit back because she is wiser. In fact, the Skyfall actress' extensive filmography should prove to us all that she has no plans on retiring or putting up her feet.
Dench got frank with The Hollywood Reporter when she said, "It's the rudest word in my dictionary, "retire." And "old" is another one. I don't allow that in my house. And being called "vintage." I don't want any of those old words. I like"'enthusiastic," and I like the word "cut" because that means you've finished the shot."
Next: An iconic actor who doesn't even think about getting older. 
6. Harrison Ford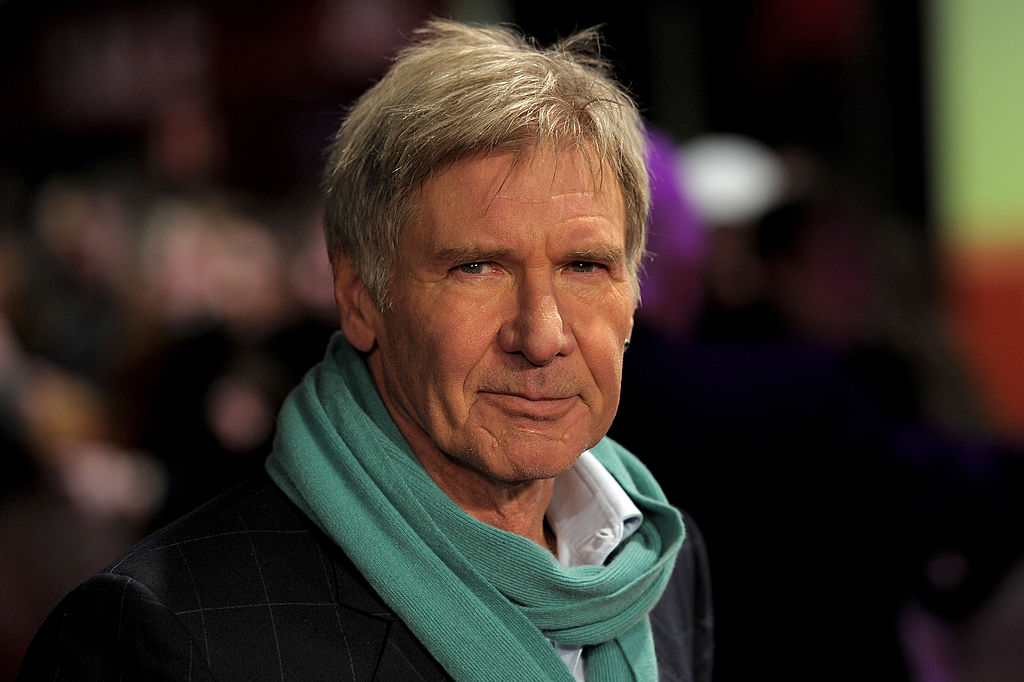 Ford doesn't even take time to think about what it means to age 
For Harrison Ford, age is just a number. The Star Wars legend has embraced his career and his hobbies, including piloting aircraft with as much fun and vigor as he did in his early years. He's even returned to his iconic roles as Indiana Jones and Hans Solo in the 21st century.
He revealed to People that he really doesn't think of aging much at all. He said, "I just don't think of age and time in respect of years. I just have too much experience of people in their 70s who are vigorous and useful and people that are 35 that are in [lousy] physical shape and can't think straight. I don't think age has that much to do with it."
Next: This actress knows that you either age or you die.
7. Helen Mirren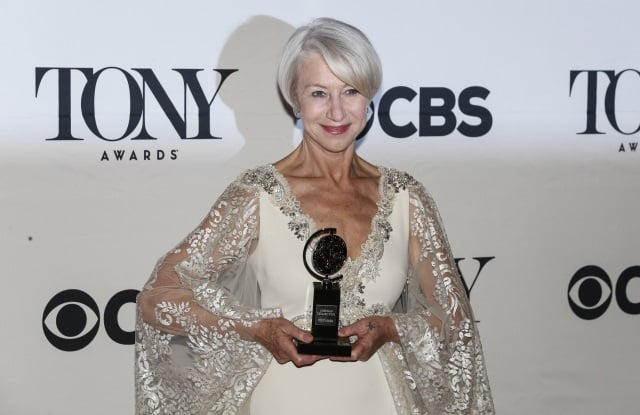 According to Mirren, we've only got two options in life
For Dame Helen Mirren, getting older just means having more fun. The Queen actress has lived so many different lives through her career and with an extensive list of forthcoming moves through 2020, it's clear that she isn't done making us fall in love with her.
Mirren explained the way she approaches life to AARP Magazine. She said, "You only have two options in life: Die young or get old. There is nothing else. The idea of dying young when you're 25 is kind of cool — a bit romantic, like James Dean. But then you realize that life is too much fun to do that. It's fascinating and wonderful and emotional."
Next: An Oscar winner who had a revelation at 60.
8. Denzel Washington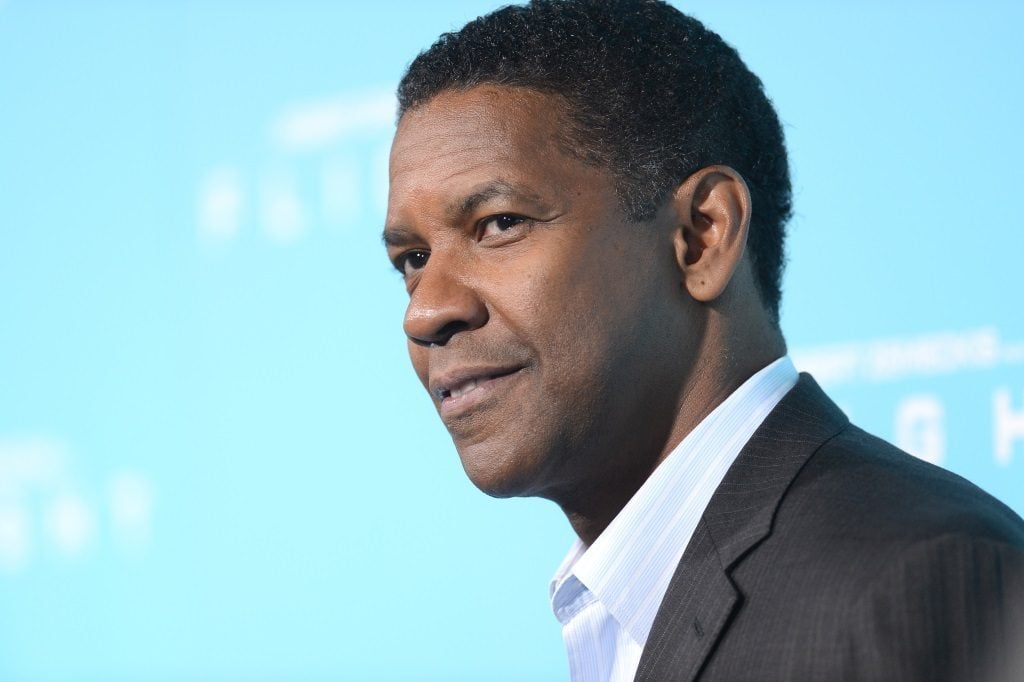 Washington discoverd his heart's true desire later in life
For Denzel Washington, getting older has proven that life isn't a dress rehearsal. This revelation has prompted the Oscar winner to think more carefully about the roles he takes on.
At the 2017 AARP Movies for Grownups Awards, Washington explained, "When I turned 60 I looked in the mirror, and I said, "Denzel, this is not a dress rehearsal. This is life. It's not a matter of how much you have, the question is what you're gonna do with your talents, with your gifts." I knew in my heart at 60 that I wanted to serve God, to serve my family and to see others do well."
Next: An actress who has learned many lessons with age.
9. Sharon Stone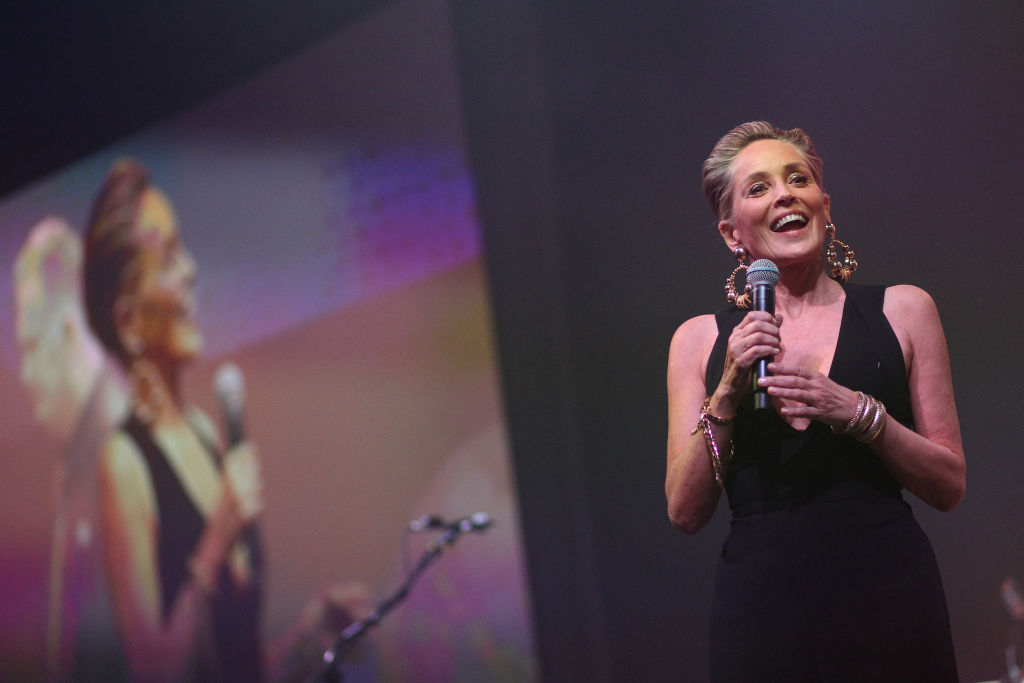 Stone thinks there is a lot to gain with age
Sharon Stone has sizzled in Hollywood for decades. We certainly remember her for her work in Basic Instinct and Casino. However, she isn't letting her earlier roles define her or deter her from the future. She explained to New You, that aging just means experiencing something new.
She said, "You have to sit down and take a good look at yourself, particularly as you grow older and your face changes. People are afraid of changing; that they're losing something. They don't understand that they are also gaining something."
Next: An iconic voice who will never stop working.
10. James Earl Jones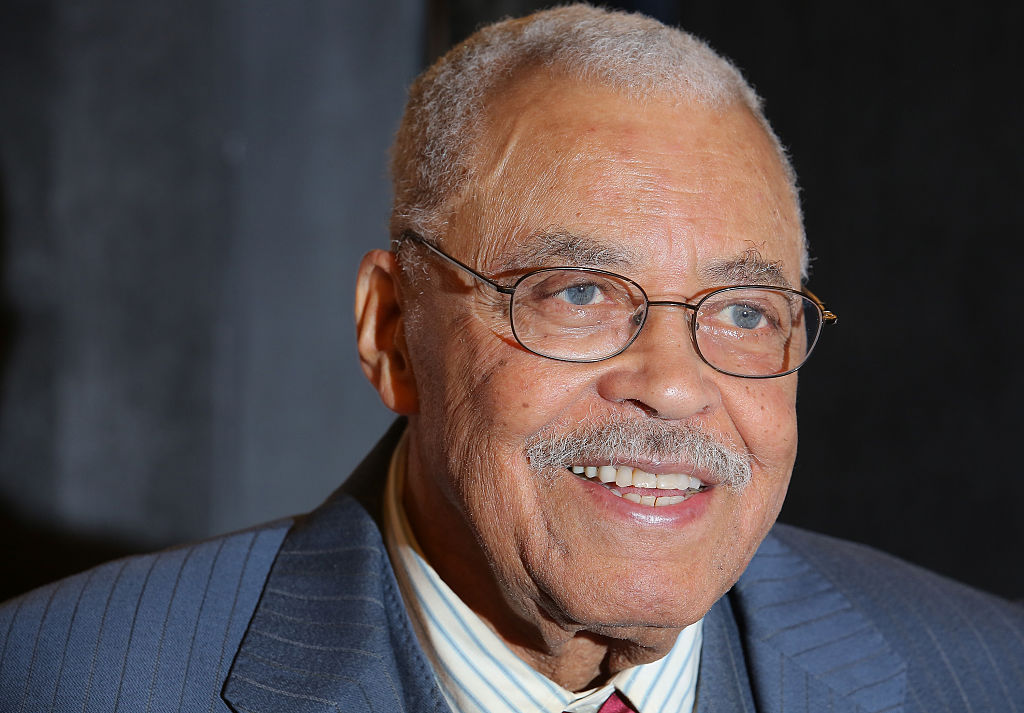 Age won't slow Jones down one bit 
If James Earl Jones can return to the role of Mufasa in The Lion King 25 years later and still slay, then anything is possible. Jones explained that he loves acting and he's going to keep at it until he literally can't do it anymore.
He explained to AOL, "I'm an actor, and actors can work until they fall over, as long as you don't knock over the furniture and remember the lines. And that's what I intend to do because I love it. I think I want to do comedy now. At my age, if you're going to make an ass of yourself, you can do comedy. I'm ready for that."
Next: An actress who compares getting older to history. 
11. Cate Blanchett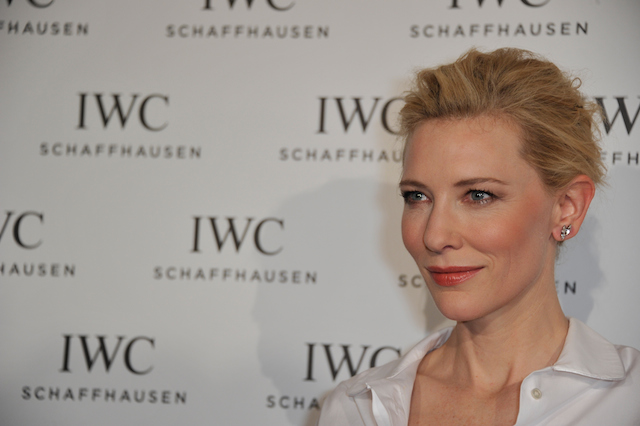 Blanchett says aging is simply embracing our history
We are literally obsessed with Cate Blanchett, from a Marvel superhero to the queen of England, there is literally nothing she can't do, and we live for it. The actress explained that she thinks of aging as just added history. She told Vanity Fair,
I haven't done any [cosmetic surgery], but who knows … When you've had children, your body changes; there's history to it. I like the evolution of that history; I'm fortunate to be with somebody who likes the evolution of that history. I think it's important to not eradicate it. I look at someone's face and I see the work before I see the person. I personally don't think people look better when they do it; they just look different … And if you're doing it out of fear, that fear's still going to be seen through your eyes.
Next: A legendary rocker who wants to keep getting older
12. Keith Richards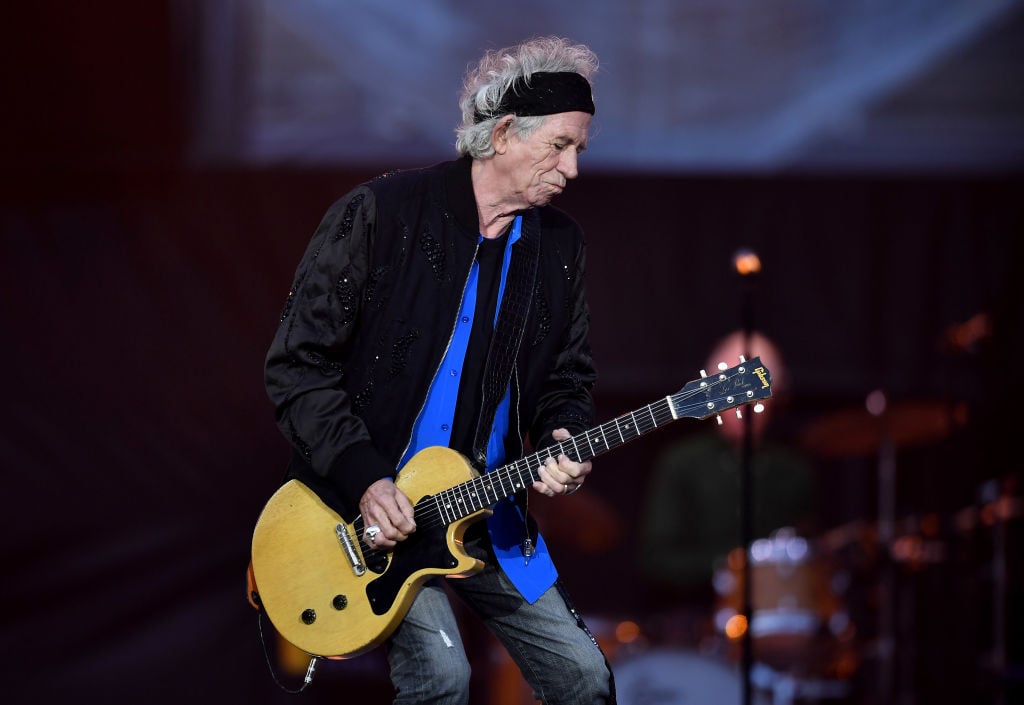 Richards thinks aging is fascinating
Rolling Stones legend Keith Richards hasn't put down his guitar in over five decades, and he doesn't have plans to do so anytime soon. Richards has stayed rock and roll to his core, and for him, aging only makes him want to see what else is around the corner.
He hopped on Twitter to share his thoughts saying, "Getting old is a fascinating thing. The older you get, the older you want to get!"
Next: An iconic singer who is over your sexist questions.
13. Cher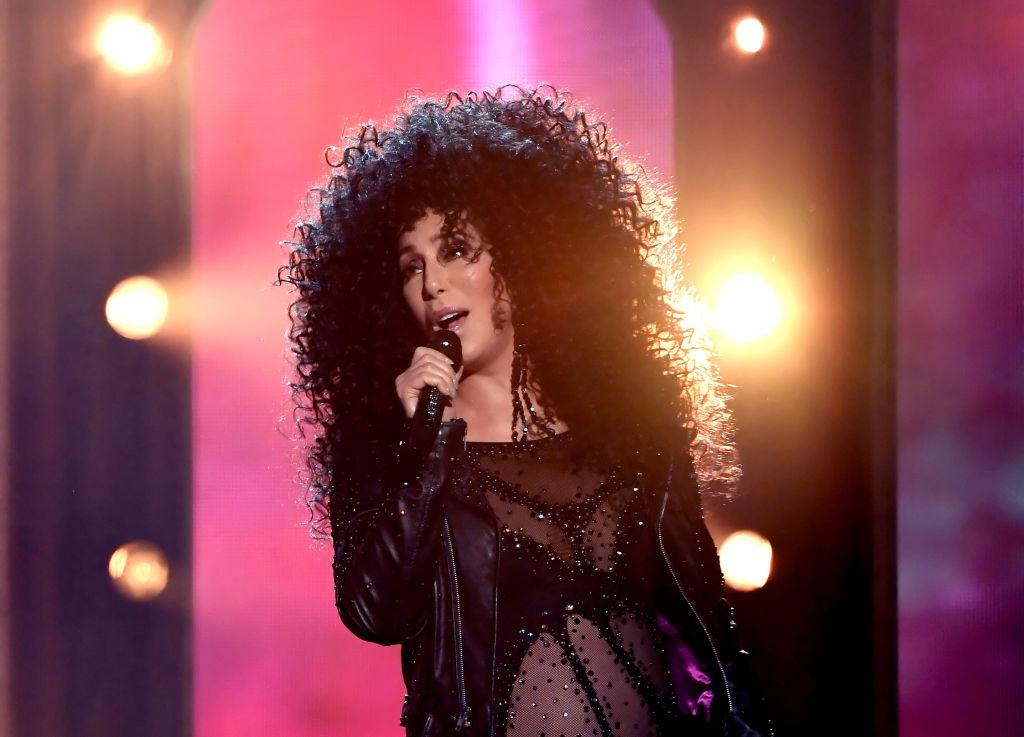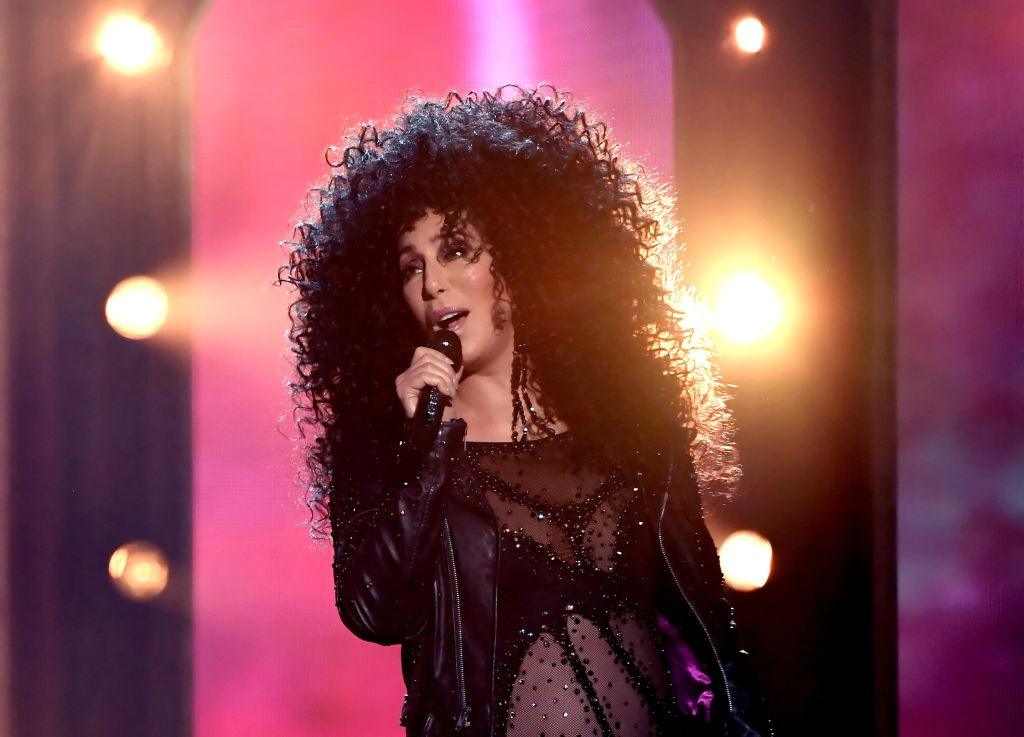 The singer is going to live her best life, no matter what age she is
It's clear throughout all aspects of the entertainment industry, that men and women are held to different standards, but the icon that is Cher isn't letting that deter her from living her life to the absolute fullest.
In Bonnie Miller Rubin's book, Fifty on Fifty: Wisdom, Inspiration, and Reflections on Women's Lives Well Lived, Cher was quoted as saying, "I do think that when it comes to aging, we're held to a different standard than men. Some guy said to me: "Don't you think you're too old to sing rock n' roll?" I said: "You'd better check with Mick Jagger."
Next: A wiser actor who is just getting started.
14. Morgan Freeman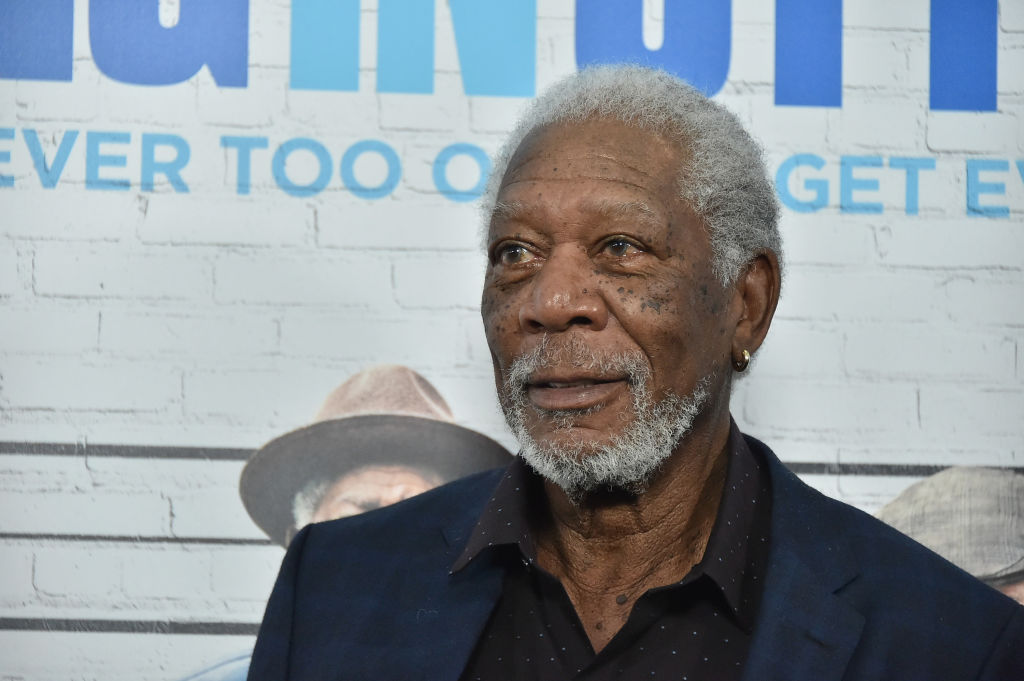 Freeman has learned that getting older has its advantages 
Morgan Freeman's career started fairly late, which means he was past his prime before Holywood started to take notice of him. As a result, he's learned to use his age to his advantage.
At the 2017 AARP Movies for Grownups Awards Freeman said,
I know it seems I've always been around, but my movie career didn't begin in earnest until I was 50 years old. These last 30 years have been the best of my life, and I've learned a lot on this journey. I've learned that with all the advantages of being a grownup come responsibility: responsibility to be true to yourself, to honor those who came before you, to leave the world a better place when you go.
Next: An iconic songstress who isn't worried about aging at all.
15. Patti LaBelle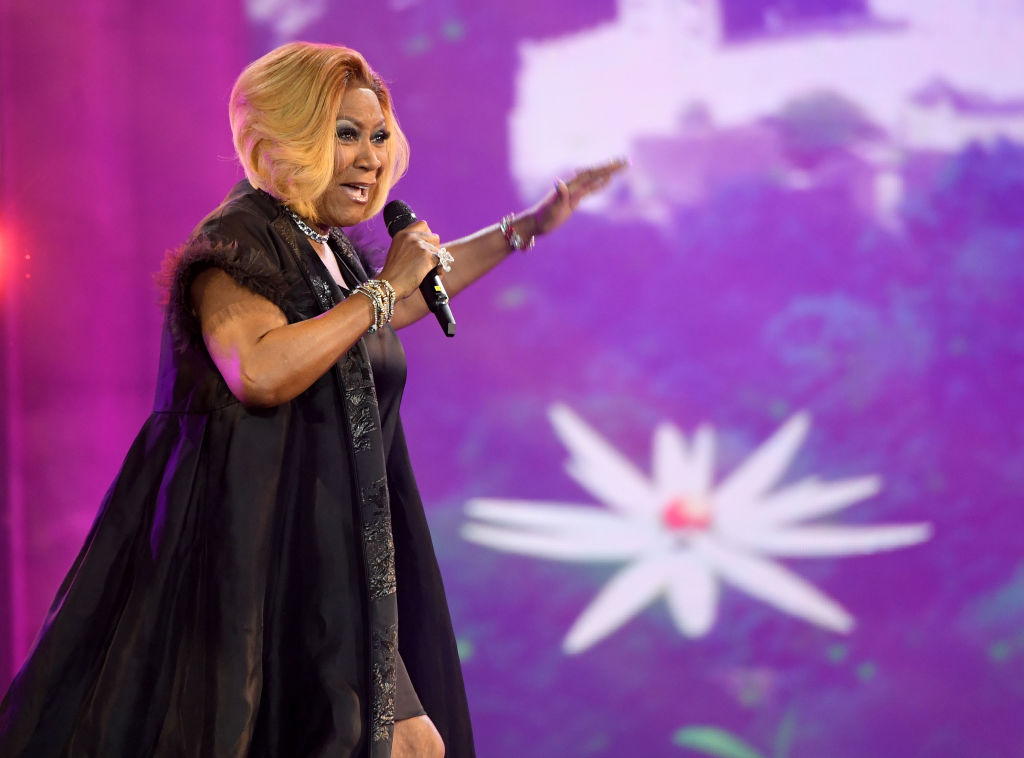 According to LaBelle, the only thing that ages you is being worried about it
For legendary singer Patti LaBelle it's not aging that will slow you down, it's the constant worrying about your age that hurts you. Never one to mince words, the songstress and actress explained her thinking in Bonnie Miller Rubin's book, Fifty on Fifty: Wisdom, Inspiration, and Reflections on Women's Lives Well Lived. LaBelle said,
Here's what I know: I'm a better person at fifty than I was at forty-eight … and better at fifty-two than I was at fifty. I'm calmer, easier to live with. All this stuff is in my soul forever. Just don't get lazy. Work at your relationships all the time. Take care of friendships, hold people you love close to you, take advantage of birthdays to celebrate fiercely. It's the worrying — not the years themselves — that will make you less of a woman.
Follow Aramide Tinubu on Twitter @midnightrami.
Read more: Popular Celebrities Who Showed a Lot of Skin Later in Life
Check out The Cheat Sheet on Facebook!