What Are BTS Members Doing on Their Current Break?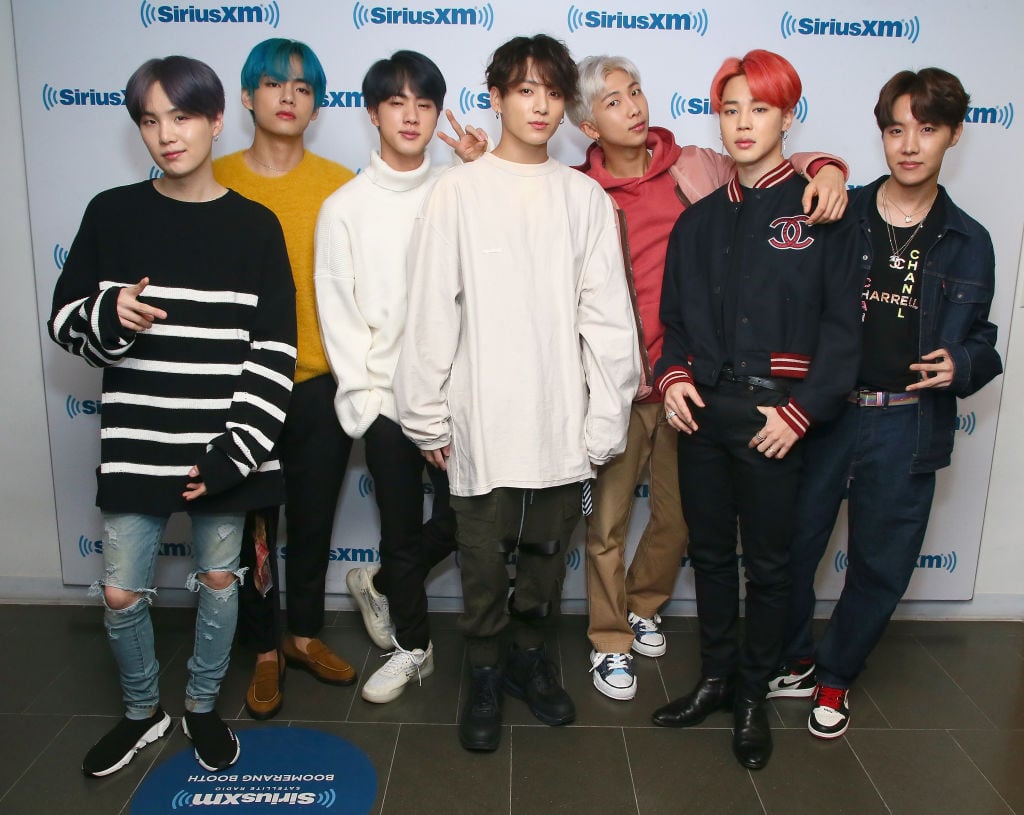 Not long ago, BTS surprised everyone when they announced that they would not be taking on new activities for a while. According to their entertainment company, BTS has decided to take a break to "recharge" themselves and enjoy life "as young people in their 20's."
So have the guys of BTS really been relaxing and trying to live life normally? What exactly have they been up to these days? Read on below to find out.
Why is BTS currently taking a break?
BTS has been constantly working hard since their debut in 2013. They blew up in their home country of South Korea in 2015 and then internationally in 2017. BTS's insane popularity means that they barely had much time to rest in between things like recording, practicing, and performing. This current break is a chance for them to catch their breath a little and take things slowly to make sure they do not completely burnout.
Many BTS fans are supportive of the break as well. Hashtags such as #RestWellBTS and #HappyVacationBTS were trending on social media for a while after the announcement of the break, and a lot of ARMYs were writing sweet messages for BTS.
"They deserve it," a fan said. "I hope they enjoy their vacation a lot without any disturbance."
What are the members of BTS doing on their break?
Even though BTS is not currently working, the guys have not disappeared off the face of social media. They are still giving fans updates about their days as usual, though they do post a bit less frequently than before.
From the photos and messages they have shared, fans are able to get a glimpse into what the members of BTS have been doing during their time off.
RM, for example, visited two art museums in South Korea – Museum San and Seoul's Lotte Museum of Art. He also took a few pictures of himself biking and enjoying nature.
Jimin went to see Alec Benjamin perform when the American singer visited South Korea on his Asia tour.
Fans spotted J-Hope going to Los Angeles on August 19, though it's not clear why. Some people think that he was heading there for a vacation, while others think that the rapper might be secretly working on solo music in America.
The guys of BTS have also found time to hang out with each other on their break. Jin and Suga went fishing with each other and shared photos of their adventure on social media. Additionally, J-Hope and Jimin posted selfies together as well.
However, the two youngest members – V and Jungkook – have been a bit more mysterious about what exactly they have been up to. V did post a couple videos of him listening to music towards the beginning of their break, though he has not shared much about anything exciting that he did.
Meanwhile, Jungkook has been very quiet on social media. He did make a few posts on the Weverse app recently about eating ramen and playing Overwatch, and his presence caused the app to crash.
How can fans keep up with BTS during their break?
Fans who want to see these updates from BTS can follow their Twitter account as well as download BigHit Entertainment's Weverse app.
Additionally, videos of BTS are still being uploaded on a regular basis. Fans can check their YouTube channel to see their Bangtan Bombs vlogs, and follow their VLive to see new episodes of their reality show, Run BTS!.
When is BTS getting back together again?
Fortunately for anyone who wants to see BTS back together again, it seems that their break will not last very long.
They still have shows for their Love Yourself World Tour left in October. Many fans also believe that BTS will release new music that month as well.