What Are Former Disney Channel Stars Dylan and Cole Sprouse Doing Now?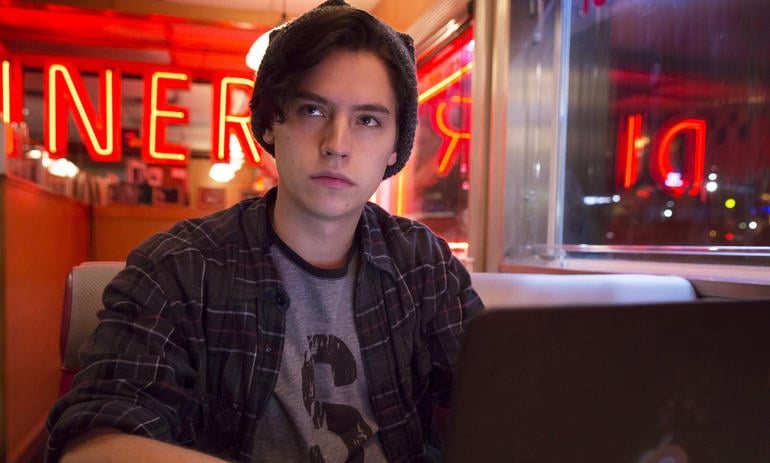 Disney Channel child stars don't always have an easy time of it – achieving fame early in life, combined with the roller-coaster ride of Hollywood life leads many a young actor down a road of addiction, listlessness, or depression. This is definitely not the case with Dylan and Cole Sprouse, the adorable twin brothers who first became known to audiences through their show The Suite Life of Zack & Cody.
How did the Sprouse brothers become famous?
The Sprouse brothers were born in 1992 in Italy, to American parents. The family moved back to America before they were a year old, and settled in the affluent community of Calabasas, California. By the time they were eight months old, the Sprouse twins were already acting pros, having appeared in several commercials and TV shows.
In 1999, the boys made their big-screen debut in Adam Sandler's comedy Big Daddy. Throughout the early 2000s, Cole and Dylan Sprouse appeared in a wide variety of movies and TV shows, including The Astronaut's Wife with Johnny Depp, The Master of Disguise, and iconic TV show Friends. In 2005, the twins became Disney Channel darlings when they were cast in the network's show The Suite Life of Zack & Cody. The brothers portrayed twins Zack and Cody Martin. For three years, the brothers appeared on the show, and during that time they became certified teen idols, racking up magazine covers, endorsement deals, and a plethora of new fans.
The Suite Life of Zack & Cody ended in 2008, but the Sprouse brothers stayed busy even after their hit show went off the air. For several years after the show ended, they continued to appear in various acting roles, including the film The Kings of Appleton. Academic pursuits came calling, and in 2010, both brothers enrolled in college, with the intention of taking a break from acting.
What are Cole and Dylan Sprouse doing now?
Since their time as child stars, Cole and Dylan Sprouse have decided to part ways in a professional sense. They have both chosen to pursue different types of projects, but both remain in the limelight for their own respective talents.
After a few years hiatus from acting, Dylan Sprouse returned to the screen in 2017 when he was cast in a dramatic role, the thriller Dismissed. In 2018, Sprouse acted in several projects, including the independent film Carte Blanche. Off-screen, Dylan Sprouse has stated that he prefers to work in film rather than television, and is actively working on several scripts.
Cole Sprouse's career has shot back into the stratosphere beginning in 2016, when he was cast as Jughead Jones in the hot new series, Riverdale. His character became an immediate fan favorite and introduced a new generation to the Sprouse brothers. Critics and fans alike gave rave reviews for Sprouse's acting, and in the two years that the show has been on the air, he has been able to display his skill in drama as well as comedy. In January 2019, Riverdale was renewed for a fourth season. In addition to his work on Riverdale, Cole Sprouse has made headlines for his relationship with his Riverdale co-star, Lili Reinhart. In 2019, Cole Sprouse will be appearing in Five Feet Apart, a romantic drama set for release in March. In addition to his acting career, Cole Sprouse is also an avid photographer, and regularly posts photos of his projects on Instagram.
These two talented brothers have been earning new fans ever since their first TV appearances, and don't look to be slowing down anytime soon. With movies, a TV show, and a number of other high-profile projects on the horizon, the Sprouse brothers will hopefully continue to entertain for years to come.