What Are Prince William and Kate Middleton Really Like as Parents?
There's no one right way to be a parent. Every child has different needs, and what works for some people doesn't work for others. The most important rule? Love your children to the best of your ability. It's clear that Prince William and Kate Middleton already heed this most basic advice.
At this point, the Duke and Duchess of Cambridge have plenty of experience. Their three children – Prince George, Princess Charlotte, and Prince Louis – are all at different stages of childhood and have each presented unique challenges for the young royals. But they've handled those troubles with grace and class.
What are Prince William and Kate Middleton really like as parents? Read on to find out.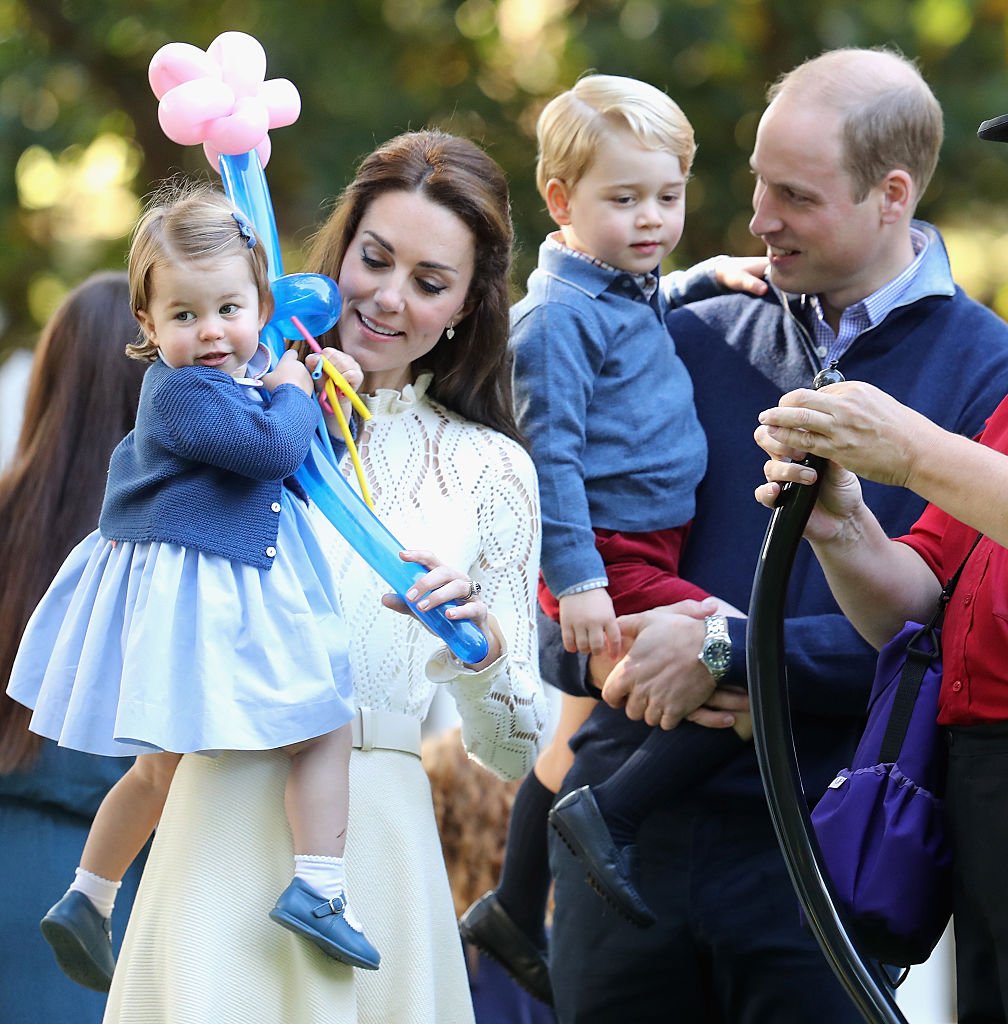 They believe in the power of physical touch
Some royal family members prefer to keep their distance from their kids, allowing the nanny to do most of the manual labor. But Prince William and Kate Middleton have been hands-on parents since day one, and aren't afraid to show their children love through the power of touch.
After hugging a fan during a sporting engagement in London, the Duchess admitted that she often does the same with her kids. "Hugs are very important. That's what I tell my children," she explained.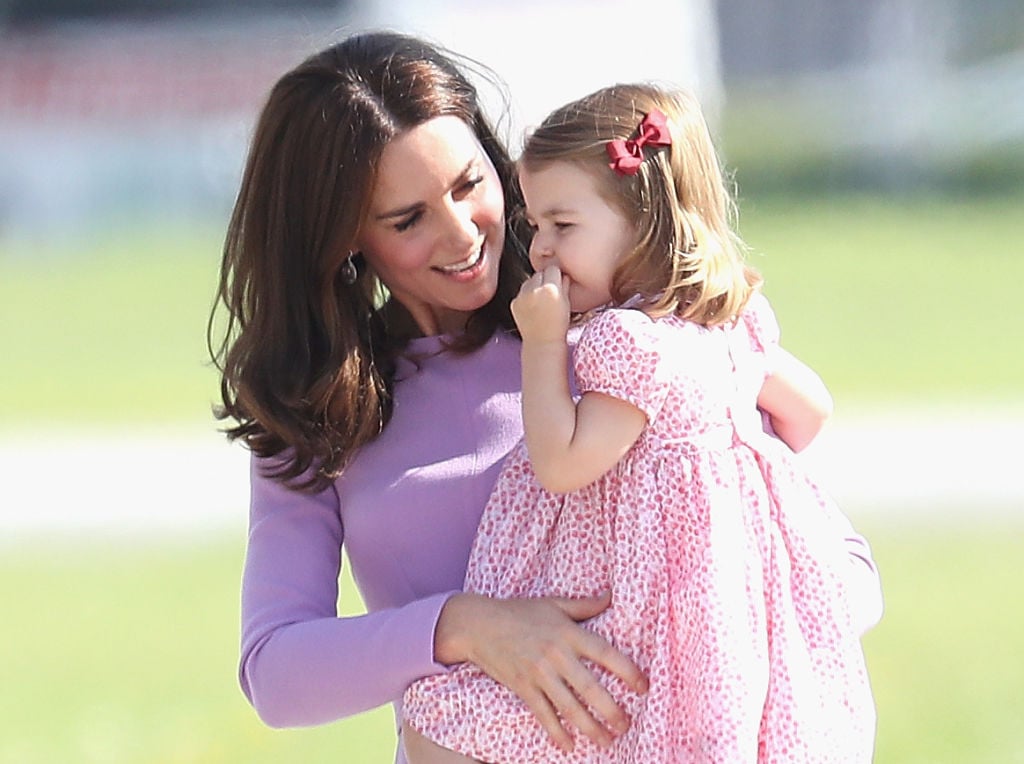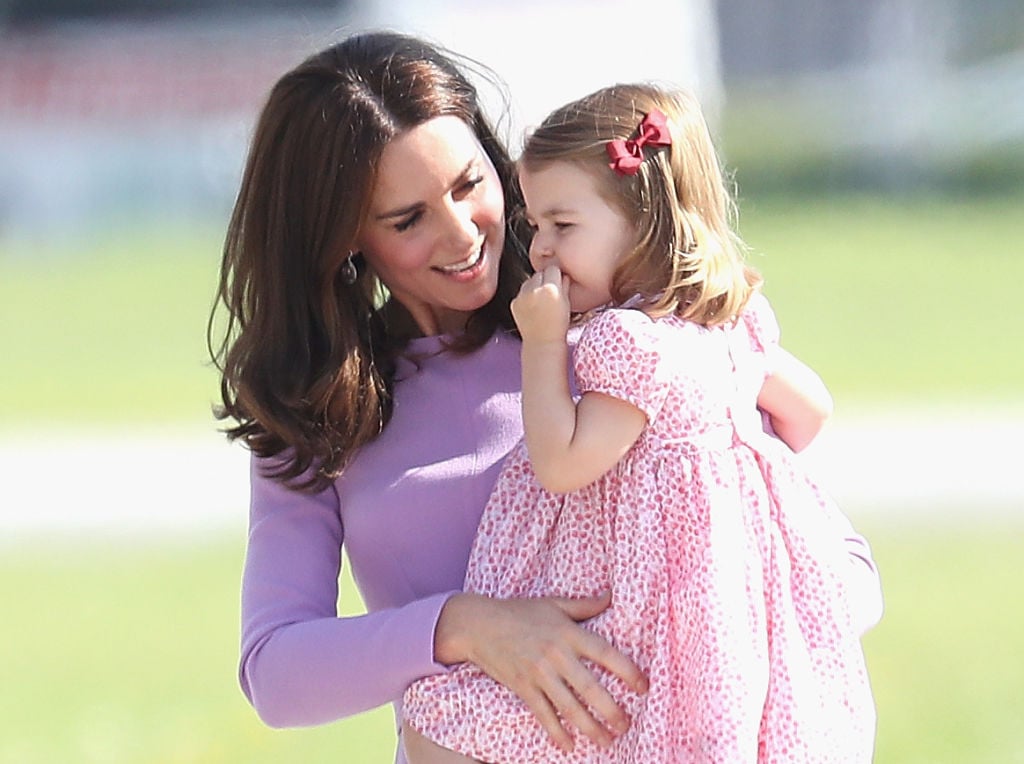 They spend time with family
Friends are great, but in Prince William and Kate Middleton's world, family comes first. Their children often have playdates with Savannah (7) and Isla (6), the daughters of relations Peter and Autumn Philips (Peter Philips is Queen Elizabeth's eldest grandson, the son of Princess Anne).
And even though Prince Harry and Meghan Markle moved out of Kensington Palace, there's no doubt that the young royals will spend plenty of quality time with their new cousin after he is she is born this spring.
Screen time is allowed
Everything in moderation, right? Modern parents should be happy to learn that even Kate Middleton and Prince William sometimes turn to electronic devices to entertain their little ones. Prince William told Radio 1 that the family uses tablets to watch children's programs like Peppa Pig and Fireman Sam. Prince William said, "You have to pretend you're really interested in it because George gets very upset if you're not showing due diligence to the characters."
Kate Middleton isn't afraid to get her hands messy
Sometimes being a good mom means you get a little dirty. Duchess Kate has a degree in Art History, so it's no surprise that she reportedly does plenty of art projects with the kids at home. Prince William tried to say he worked on projects with the children in the past, but Kate quickly corrected him when she joked, "Are you taking credit for the arts and crafts? This is putting the marriage on the line."
Besides crafting, Kate Middleton also loves baking with the children. While making chocolate cakes with a group of teenagers in 2016, she said to them, "When I try to do this with George at home, chocolate and the golden syrup goes everywhere. George makes so much mess. It's chaos."
Despite the mess, the Duchess often bakes and crafts with the kids.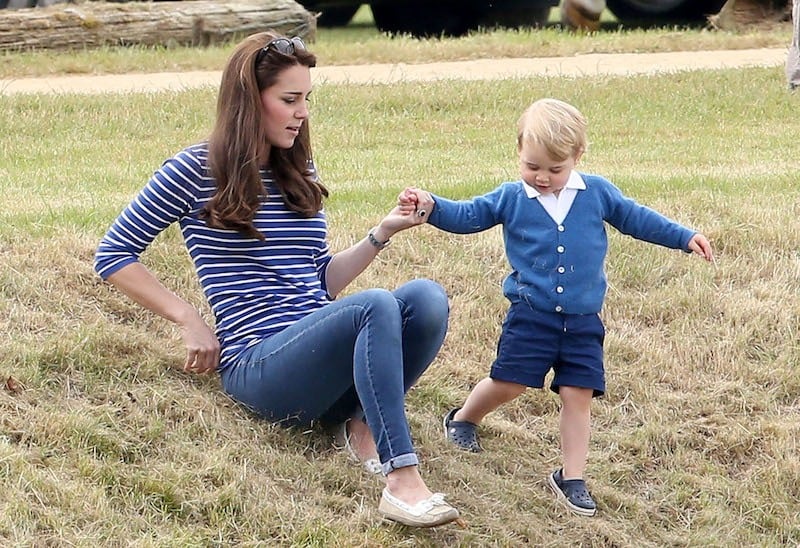 They encourage their children to express their emotions
Some people may have the idea that British royals must keep a "stiff upper lip" and avoid becoming emotional. But that's not how the Duke and Duchess of Cambridge plan to raise their kids.
Prince William, Prince Harry, and Duchess Kate are all involved in a campaign called Heads Together, which encourages people to talk about mental health issues.  "Catherine and I are clear that we want both George and Charlotte to grow up feeling able to talk about their emotions and feelings," Prince William said during an interview with CALM magazine.
Prince William and Kate Middleton share parenting responsibilities
He may be the future King of England, but he's also an involved parent. Prince William and Duchess Kate both attend nursery school drop-offs and pickups, or sometimes Prince William takes them alone. Even though he has so many responsibilities, he makes parenting a real priority, too.
He's also seen teaching his kids how to have fun. Prince George is particularly adept with a scooter, and Princess Charlotte is good at football. "George is sort of getting into it slowly, but Charlotte is showing more aptitude," Prince William explained, proving that gender roles also aren't an issue. The little princess is also getting into horseback riding just like Queen Elizabeth, her great-grandmother.
They know when to break the rules
Raising young royals means following rules and traditions is so important. But Prince William and Duchess Kate frequently bend those strict formalities a bit when it makes sense for their family.
For example, when Prince George was first born, the couple didn't hire a royal nanny right away. They're also choosing to send Prince George to a coed school rather than the all-boys institution that his father attended. It's all in an effort to give their kids a normal, down-to-earth upbringing and keep them from becoming spoiled.
So far, it's clear they're doing an excellent job.