What Are Some Of The Kardashian-Jenners' Biggest Regrets When It Comes To 'Keeping Up With The Kardashians'?
For the past 12 years, the Kardashian-Jenner family has been gracing our television sets with their crazy antics and continuous drama.
While this famous family does a great job at keeping fans entertained, there are just some things the Kardashians would rather have kept hidden from the cameras.
Keeping Up With The Kardashians has brought an abundance of fame and fortune to this well-known bunch but after 16 seasons, the family has a long list of regrets due to the hit series alone.
Showcasing happy marriages was challenging for Kim and Khloé
Since 2007, Keeping Up With The Kardashian has been many people's go-to reality series.
Just watching the Kardashian-Jenners as they live their everyday lives as reality's first family is very intriguing to some and the show continues to be a fan favorite all around the world.
Though the Kardashian-Jenners are still keeping us entertained to this day, being some of the biggest reality stars in today's age comes at a price.
It turns out that this famous family has a few regrets when it comes to their hit E! series and those regrets are pretty understandable.
While sitting down with The Hollywood Reporter for the 10th anniversary of KUWTK back in 2017, the Kardashian-Jenners opened up about a few things they have come to regret about their show.
While each member of the family has her own regrets about the series, the Kardashian-Jenners touched up doing things for the show that didn't make them happy in the long run.
Kim Kardashian West opened up about her 2011 wedding to ex-husband, Kris Humphries, and shared that getting married on-camera wasn't all that was cracked up to be.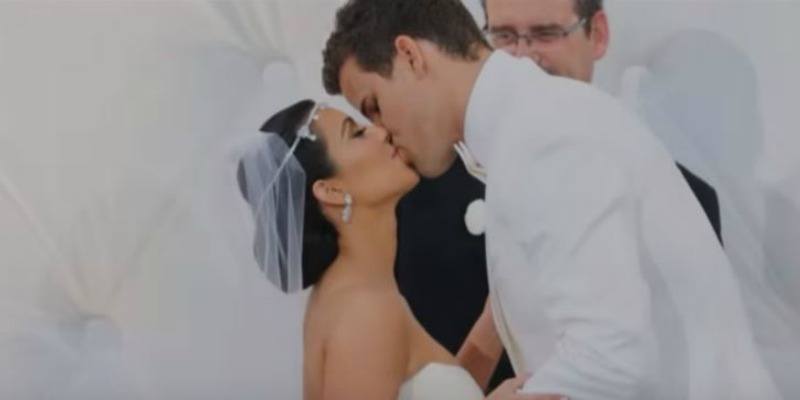 "There was all this attention on the wedding, and I thought maybe it was just the pressure of the show giving me this anxiety," Kardashian West said. "My friends told me I just had cold feet, but even the producers said, "You don't seem happy. You don't have to go through with this." The night before, my mom pulled me aside, off camera, and was like, "This isn't it for you. Why don't you go away and I'll handle it?" I felt like, if I pulled out now, everyone's going to think I just did it for the show."
Later on in the interview, Khloé Kardashian went into detail about her and ex-husband, Lamar Odom's, spin-off show, Khloé and Lamar, which she wishes she never agreed to do.
"I never wanted to do Khloe & Lamar [which ran for two seasons in 2011 and 2012]; my ex-husband did," Khloé admitted. "He sold it to E!, and I let it happen because I wanted him to be happy. I was the one who canceled it. It was way too much."
Some of the sisters wish certain things in the personals lives weren't filmed
While many of us are used to tuning into to Keeping Up With The Kardashians for the latest scoop, the Kardashian-Jenner's aren't too keen on showcasing all aspects of the personal lives.
Though some things have remained under wraps, the family would have preferred certain moments to not have been aired for all to see.
Kourtney Kardashian opened about one of her biggest regrets, which was filming her breakup from Scott Disick.
"The hardest episode to film was my break-up with Scott [Disick]. I had a lot of anxiety about it, and finally said let's just get this over with," Kardashian shared. "I sat down and started crying. You go through something, and then you move past it. Then you do your interview and get all riled up again. And then you see the episode, and start seeing all these comments [on social media]."
While Kris, Kourtney, Kim, Khloé, Kendall, and Kylie's personal lives have been showcased over the past 12 years, doing so doesn't get easier for them.
Kylie Jenner also admitted that she wishes in their lives weren't publicized.
"When you involve the whole world, everyone has an opinion," Jenner said. "It's not the healthiest. That part of your life should remain sacred."
Giving fans insight into what takes place in their world might sound fun to most, but the Kardashian-Jenners sometimes wish that certain moments in their personal lives remained hidden from fans.