What Are 'The Pioneer Woman' Ree Drummond's Most Popular Dessert Recipes?
The Pioneer Woman, also known as Ree Drummond, took her simple ranch life and turned it into a national brand. When Drummond started her blog, she did it as a way to document life on her Oklahoma homestead. She didn't even have recipes at first! But now? The Pioneer Woman is nationally known, with popular recipes, a Food Network show, and branded merchandise at Walmart. It just goes to show that you can become famous without trying.
Sifting through the many, many recipes Ree Drummond has can be a daunting task. But if you're seeking out the sweetest, most delectable dessert recipes that are sure to impress anyone you serve them to, you can't do much better than The Pioneer Woman's personal arsenal. Ahead, check out the best of the best dessert recipes straight from Ree Drummond's kitchen.
Chocolate Sheet Cake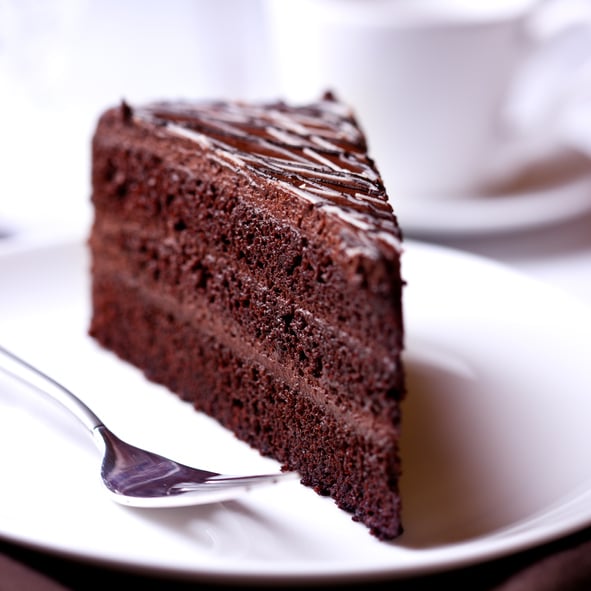 A moist cake is harder to achieve than it sounds. But The Pioneer Woman makes it so easy. Prefer muffins? They're easy enough to do, too. "Just fill muffin tins a little less full with the batter than you normally would so the baked cupcakes remain below the upper rim. That way, the thin icing can be poured into each tin," Drummond says.
Chocolate Chocolate White Chocolate Chip Cookies
Pay attention, chocolate lovers: these cookies are the insanely decadent snack you've been seeking. White chocolate chips provide the perfect contrast for the regular chocolate chips and it's all nestled in a cocoa-coated base. Not too sweet but still so satisfying, Ree Drummond's Chocolate Chocolate White Chocolate Chip Cookies are worth adding to your recipe collection.
Caramel Apple Pie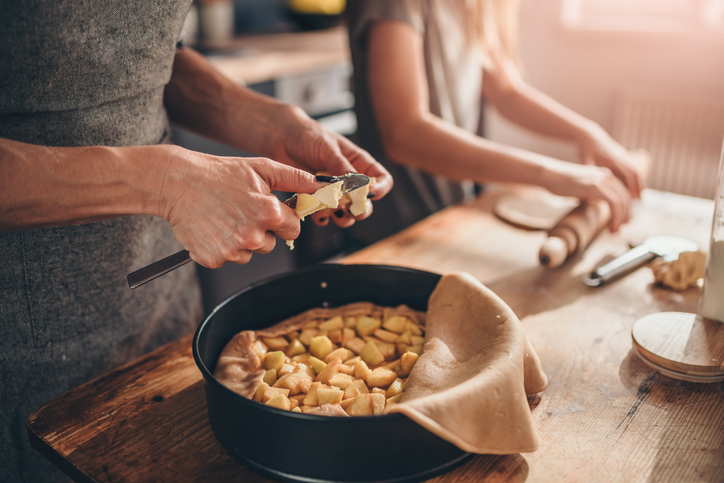 A classic apple pie is always a good plan. This version takes things up a notch thanks to the rich, gooey caramel topping. It's ideal for fall with the addition of cinnamon and nutmeg in the crust, but would be perfectly fine to enjoy all year long.
Chocolate Butterscotch Caramel Bars
The beautiful thing about The Pioneer Woman's recipes is that they're mostly made from scratch, but they're also practical for regular people. You won't find complicated combinations here, but will rather get simple, homemade items that you can prep in a snap. These caramel bars call for canned dulce de leche to make your life easier.
Marshmallow Crispy Treats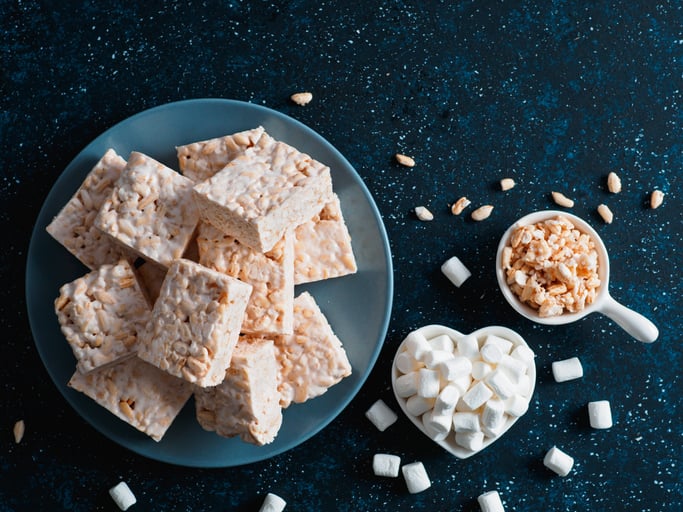 Remember these classics from childhood? Crispy treats are a beloved tradition for celebrations, and Ree Drummod's version will have you cheering for joy. The trick here is combining both regular sized and mini marshmallows plus adding some festive flair thanks to the rainbow sprinkles on top.
Salted Caramel Cheesecake Squares
Forget regular old cheesecake – every stunning layer of this tasty treat is worthy of your attention, but never goes over the edge of being too sweet. Your family will be begging for these salted caramel topped squares every week.
Skillet Cookie Sundae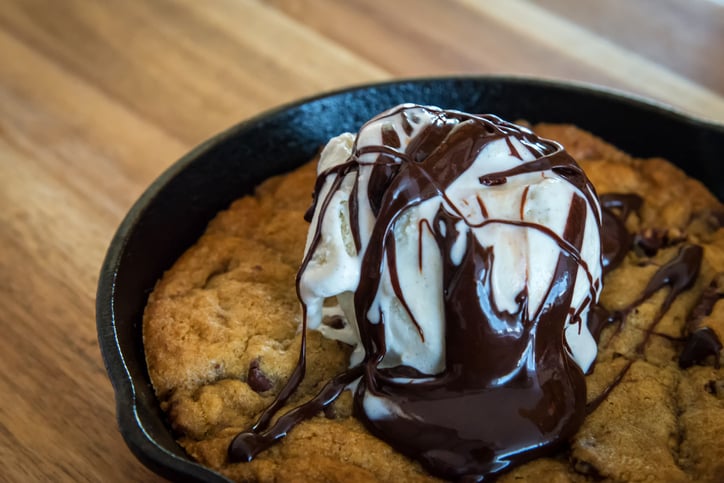 Any proper pioneer needs a skillet. This giant cookie has a gooey, chewy center and a crispy outside, which makes an excellent contrast for the ice-cold vanilla ice cream that The Pioneer Woman has you serve on top. And the hot fudge? Yes. So delicious.
Crazy Chocolate Shakes
Going out to ice cream? Overpriced. Putting together your own milkshakes at home? Priceless. These layered and delightful sweet treats include swirls of ganache, a creamy chocolate ice cream base, and caramel bars on top. Whether it's for a birthday or a regular weekday, these are exceptional.
Triple Chocolate Tiramisu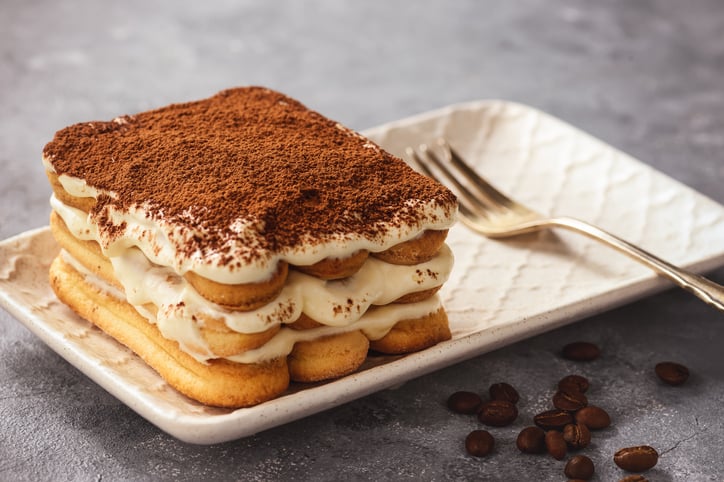 A no-bake dessert should absolutely be part of your repertoire. This Pioneer Woman version of a classic Italian tiramisu looks as good as it tastes, with sweet layers of espresso soaked ladyfingers, white chocolate mascarpone, and whipped cream.
Salted Caramel Frosted Brownies
No dessert list would be complete with at least one brownie recipe. This rich, chocolaty creation from Ree Drummond is topped with insanely good buttercream frosting that's also so simple to whip up from scratch. Let The Pioneer Woman show you how it's done.
Ice Cream Layer Cake
Store-bought cakes have no place in your kitchen, but the sneaky trick Drummond uses here is layering pre-made pound cake as a base and adding her own accompaniments like ice cream and candy. This kid-friendly, hard shell topped sweet treat would be ideal for a birthday party or any other celebration you have coming up.
Monster Cookies
Your cookie jar deserves these sugary treats, which are made by combining oats, chocolate candies, chocolate chips, pecans, and rice cereal. Keep Pioneer Woman Monster Cookies on hand for everyday dessert and snack time.