What Billboard's New Bundles Rules Mean
On Nov. 26, Billboard announced new rules from 2020 onward when it comes to bundles and charting. The new set of rules will adjust how labels and artists can include album sales with merchandise.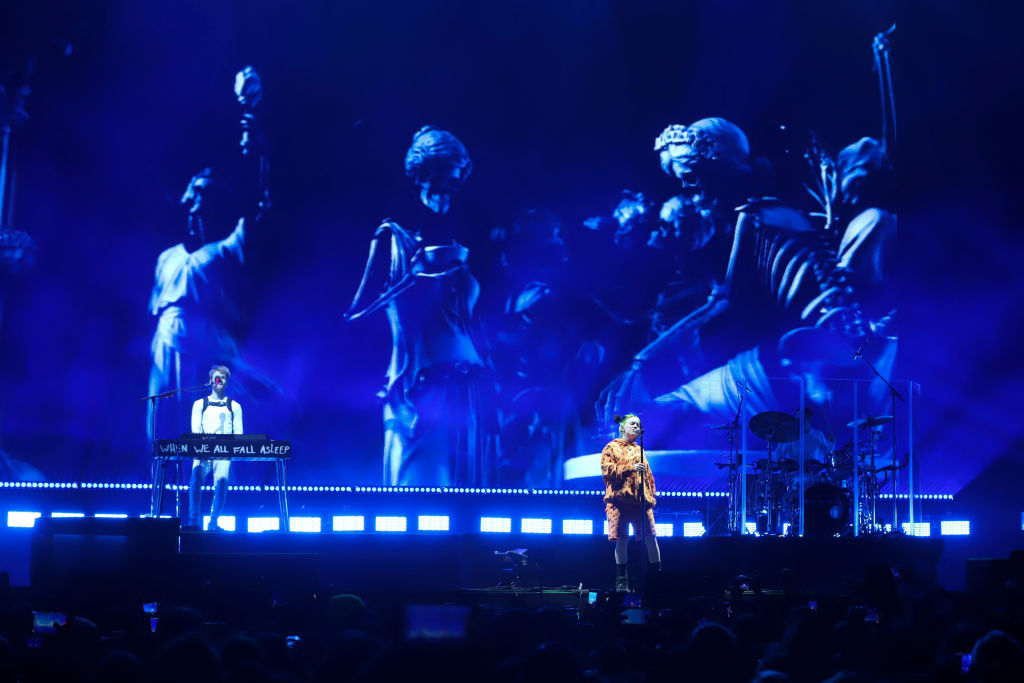 What is bundling?
Billboard's top albums charts are based on an album's physical and digital sales, streams, and digital sales of an album's individual songs. Bundling is the act of packaging albums and merchandise together to count for higher positions on Billboard charts.
The act of bundling has been debated in music, with some arguing it causes charts to not reflect listeners' true interests. People in support of bundles argue that bundles help encourage album sales in the age of streaming. Starting on Jan. 3, 2020, Billboard will make it a little harder for artists to bundle an album with merchandise.
Billboard announced new rules regarding bundles and album sales
According to Billboard, album sales dropped 19 percent in 2019 and 17.7 percent in 2018. Because bundling can act as an incentive for fans to purchase albums, labels often incorporate bundles to combat the rise of streaming. On Nov. 26, Billboard announced a new set of rules for artists starting in 2020.
With the new rules, merchandise bundles cannot be sold via third-party websites. Merchandise must also be available to purchase individually and not just as part of a bundle. To be included as an album sale, a bundle must cost $3.49 more than the merchandise would on it's own. $3.49 is the minimum price for an album to qualify on the Billboard 200 chart.
In the announcement, Billboard also included a list of artists who reached the No.1 spot on the Billboard chart with bundles. According to Billboard, "Celine Dion, Luke Combs, Kanye West, SuperM, Post Malone, Taylor Swift, Madonna, NF, Tyler, the Creator, Billie Eilish, Khalid, Jonas Brothers, Vampire Weekend, Ariana Grande, Thomas Rhett, and Backstreet Boys," all used bundles.
BTS reached No.1 on the Billboard 200 chart without bundles
So far in 2019, 36 albums have reached the No.1 spot on the Billboard 200 chart. Post Malone's album Hollywood's Bleeding reached the No.1 spot on five different occasions. Billie Eilish's album When We All Fall Asleep, Where Do We Go? reached the No.1 spot three times. A Boogie wit da Hoodie, 21 Savage, Ariana Grande, Juice Wrld, and Ed Sheeran's albums each reached the No.1 spot twice.
One name not on the bundles list was BTS. The Korean group's 2019 EP Map of the Soul: Persona is one of the best-selling albums of 2019, but all of its sales are organic. In September 2019, BTS became the first artists to sell 4 million album copies worldwide with Map of the Soul: Persona.
The debate about bundles continues
Moving forward, Billboard's new rules do not apply to bundling concert tickets with albums. When this occurs, fans receive an album with a concert ticket purchase and can either redeem the album digitally or have it physically mailed to them. Only albums that are redeemed are counted towards the Billboard 200 chart.
"The changes come as bundles have been at the center of a public debate around the Billboard albums charts…," wrote Colin Stutz in Billboard. "The new rules look to address that concern, by offering customers the option to purchase the merchandise with or without the album."
After Billboard announced the upcoming 2020 rules, the debate surrounding bundling continued. Some found Billboard's new rules a step in the right direction, while other outlets claimed it was not enough.
"But even if we assume Billboard will close obvious loopholes, it is impossible to ignore the bigger issue: Billboard is still accepting the concept of bundles. Tour bundles will still exist as-is, and merchandise bundles will still exist in some form," wrote Brian Cantor in Headline Planet. "Artists, their teams and their labels, therefore, will still have an incentive — if not a pressure — to employ these kinds of tactics to boost album sales numbers."