What Blake Shelton's Duet With Gwen Stefani Reveals About Their Relationship
Blake Shelton and Gwen Stefani have been an adorable couple ever since they first started dating. They've been together for four years now, and they don't seem to be losing that smitten look at all. Recently Shelton released a new album, called Fully Loaded: God's Country. One of the tracks on the album is a duet he sings with Stefani. What does this song reveal about their relationship and does it hint at where they might be headed?
Blake Shelton and Gwen Stefani started dating at a painful time
When Shelton and Stefani first met in 2014 on the set of The Voice, they were both married. Fast forward to a little over a year later, and both of them were going through painful divorces.
Shelton was splitting from his wife of four years, Miranda Lambert, and there were rumors of infidelity.
Stefani and her then-husband, Gavin Rossdale, were also ending their marriage. To make the situation more painful, the two had been married for 13 years, they had three children together and, in this case, the infidelity wasn't just a rumor.
It was during this devastating era that they turned to each other. At first, they were just friends, supporting each other in their pain.
But suddenly all that changed. As Shelton says: "Next thing I know, I wake up and she's all I care about, and I'm ­wondering if she feels the same about me."
The start made Gwen Stefani and Blake Shelton's love even sweeter
Because both of them were reeling from their recent breakups, the support they found in each other was that much more important. Stefani's marriage to Rossdale had ended in a particularly humiliating way: He was cheating on her with their nanny.
When Shelton stepped up to comfort her it gave her the strength to get through a very dark time. "Blake saved my life, everybody knows that," says Stefani. 
Shelton was hurting also, but he seemed to be dealing with it in a different way. Instead of working through his emotions, he seemed to turn on the people around him. He admits that he was no fun to have around, saying: "I don't want to remember what I was like before Gwen, actually…I was a jerk to everybody… Look how nice I am now!"
Gwen Stefani and Blake Shelton are making beautiful music together
Shelton's new album features a duet by the two musical lovebirds. It's called "Nobody But You" and it's an intimate look at how they feel about each other.
As they sing together in the chorus: "I don't wanna live without you/ I don't even wanna breathe." They go on to declare: "I don't wanna go down any other road now/I don't wanna love nobody but you."
That sure sounds like a couple that wants to spend the rest of their lives together, which has fans wondering what's next for them.
Are Blake Shelton and Gwen Stefani getting married?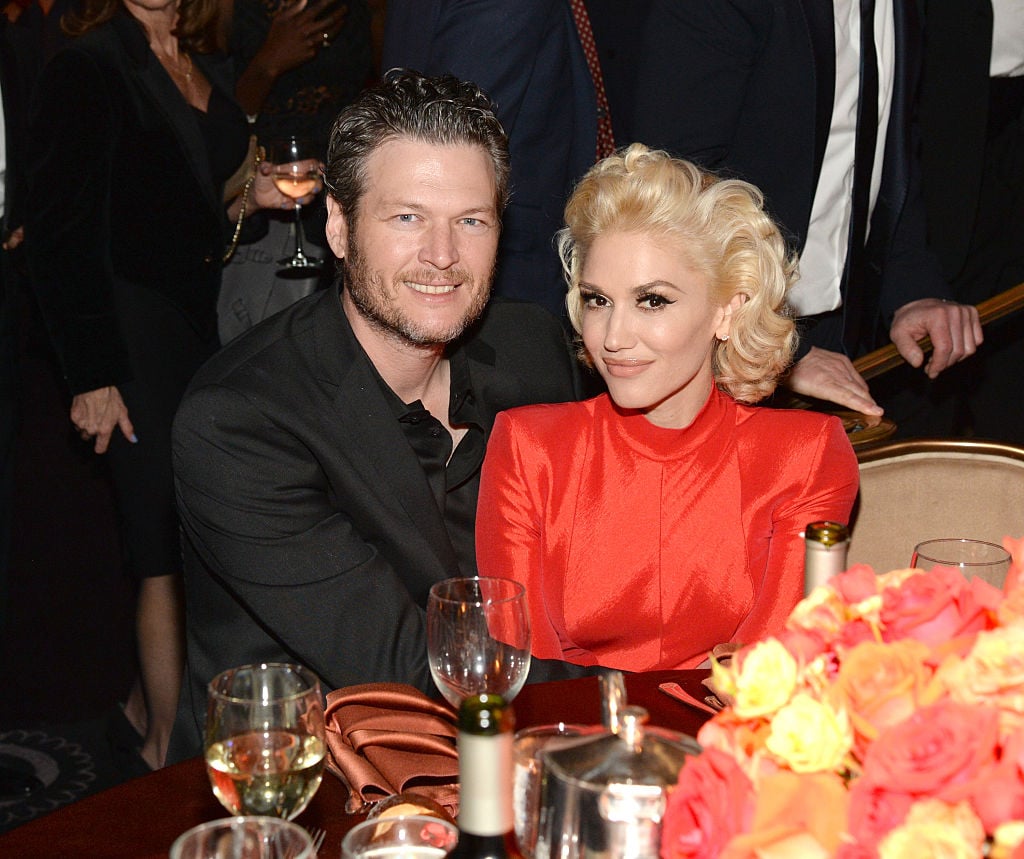 Lately, rumors have been flying that the couple are ready to get married. After all, they've been together for four years now, and they still seem to be just as much in love as in the beginning.
Fans are watching them closely for any hint of an engagement. Some people assume that they just need more time because they want to be cautious after their painful divorces. Others insist that the happy pair don't need formalities like a wedding to bond them. 
Either way, if their new duet is any indication, Shelton and Stefani aren't leaving each other's sides any time soon. Some lyrics aren't that hard to interpret, and these two are telling the world how much they love each other.