What Cardi B Got Kulture For Her First Birthday
It's probably hard to believe, but Kulture Kiari Cephus is about to celebrate her very first birthday. And as you can imagine, Cardi B and Offset have been going all out for their daughter.

Ahead of Kulture's big day on July 10, the "Bodak Yellow" rapper is making sure their daughter has it all. Not only is she throwing Kulture a party, but she's also gifting her with a pricey piece of custom bling that will give you serious FOMO — even if she's just a baby.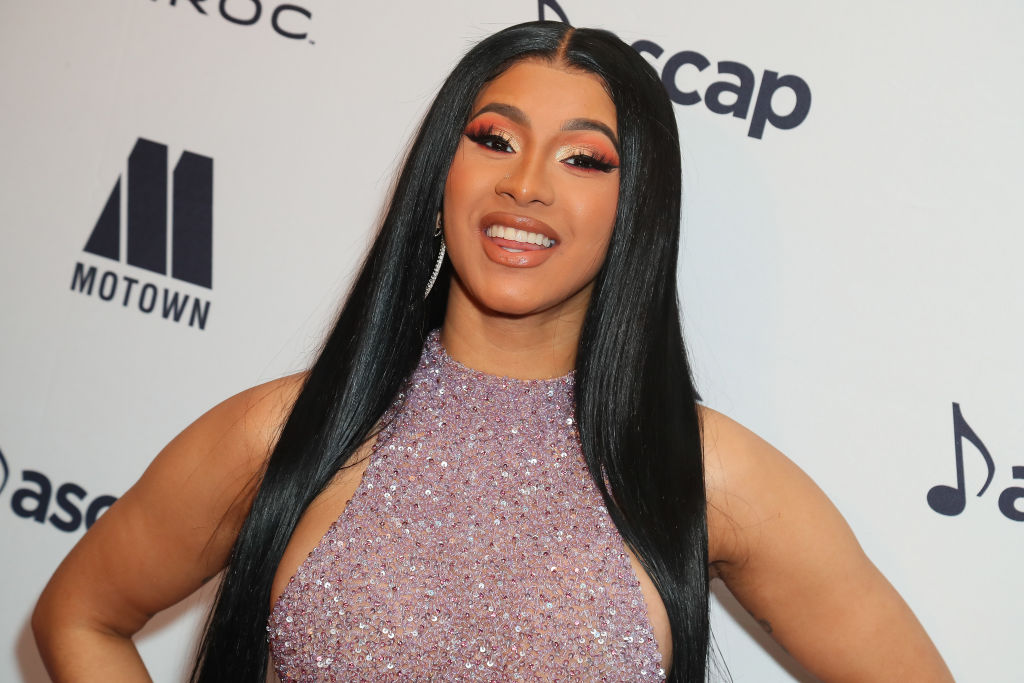 Kulture's first birthday gift is glitzy

Cardi B picked up a diamond-encrusted chain featuring colorful enamel characters from the Netflix series "Word Party." According to TMZ, the bling cost a stunning $100,000.

The necklace was designed by celebrity jeweler Eliantte, who has designed pieces for stars like Lil Wayne, Jeffree Star, Travis Scott, Justin Bieber, Cardi B, and all three members of Migos.

Get a load of the ice:

If that's not a glimpse into the fun festivities ahead, what is?

Kulture's first birthday party will be an extravaganza

Cardi B and Offset are planning Kulture a party she'll never forget. (OK, so she might forget it, considering she's a baby, but you get what we're saying.)

"Cardi will go all out for Kulture's first birthday and Offset fully supports whatever Cardi wants to do," a source recently told Hollywood Life.
"Cardi is over the top with everything that she does, and her love for Kulture is like no other and she will do whatever it takes to give her the best birthday party ever. She doesn't care that she's one and won't remember it! It's more for Cardi," the insider continued.
Kulture's birthday party costs way more than the necklace
If you thought the necklace would be the most expensive thing, you're wrong. Cardi B recently shared how much she's spending for Kulture's birthday party and the amount is more than double the price of the bling.

"No lie, I'm spending about $400,000," Cardi B told her fans during an Instagram Live session. "And it's like, damn! $400,000 for a birthday party? But that's because it's her first birthday party and sh*t costs!"

The "Press" rapper didn't say why it costs so much. Maybe she's getting some luxury bouncy house or an extravagant cake for her little one.

How Offset has helped with Kulture's first birthday

According to multiple reports, Offset has been helping plan Kulture's birthday, but he's mostly let his wife take the reins on the celebrations. He has been sharing a bunch of posts about Kulture on social media ahead of her birthday, though. 

The "Clout" rapper recently noted that he can't believe how old his baby girl has gotten. Offset posted an Instagram photo of him kissing Kulture, along with an emotional caption. "MY KULTURE IS GETTING SO BIG," he wrote, adding that his daughter is a "BEAUTIFUL BLESSING FROM GOD." He added, "I LOVE YOU," with the hashtag, "daddy's girl".

Aww!

Sounds like Kulture will have a blast on July 10. And she'll look adorable while celebrating, thanks to this new bling.